Welcome to the July issue of CODAmagazine, where we share the best design + art projects from all over the world.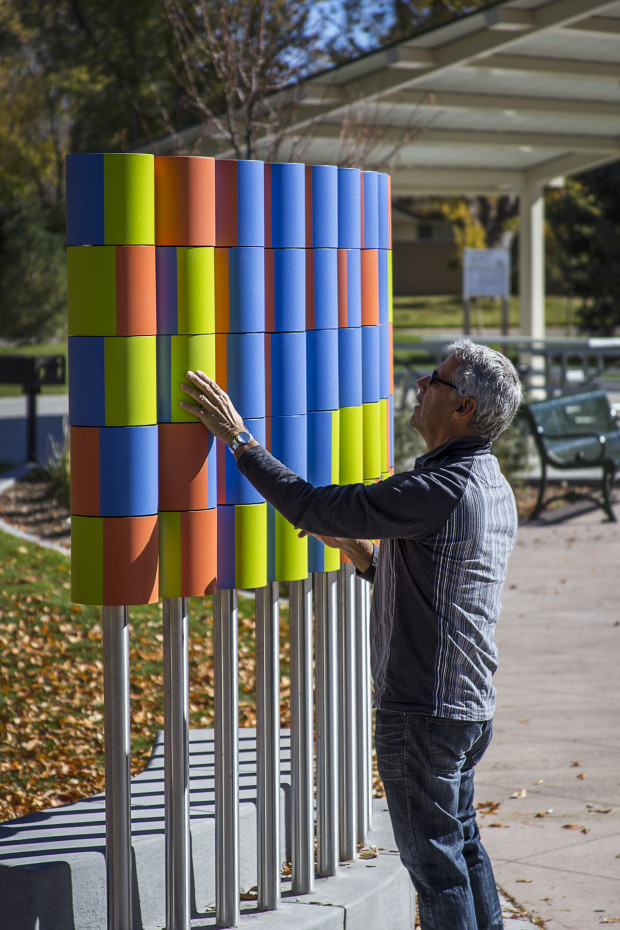 Interactive art is a medium that pulls the spectator into the artwork. This unique engagement with the art creates a memorable personal experience. Many of the 35 projects in this month's Interactive Art II magazine, are based on sophisticated computer technology but not all. For example, check out these fun, colorful steel rods, entitled Your Turn, at a city park in Englewood, Colorado, or how a sand painter's creations elicit different emotions from the observers, or ride the Magic Carpet at the Los Angeles Museum of Art.
But if you are a technophile, you will be in awe of:
– Mirage, a 360° immersive projection experience that is sure to give you goosebumps
– Karaoke Torii in Japan, which is constructed from 300 recycled loudspeakers, Bluetooth receivers, and amplifiers allowing the public to express themselves directly via a microphone or their smart phones
–  A whopping 36 feet (11 meters) interactive spatial robot, named Totem, equipped with 108 reconfigurable petals that react to pedestrian movement in Perth, Australia
We hope you will subscribe to CODAmagazine on Flipboard to receive the best design + art projects from all over the world, delivered to you, free of charge, each month. We look forward to sharing more of these incredible collaborations with you.
The magazine is published by CODAworx – the hub of the commissioned art economy. We curate this publication to showcase the most exciting commissions in interior, architectural, and public spaces – all submitted by members of our online community.
Sincerely,

Toni Sikes, CEO and Publisher
CODAmagazine