Welcome to the July issue of CODAmagazine, where we share the best design + art projects from all over the world. Art with a message is the organizing principle this month, and what an engaging issue it is!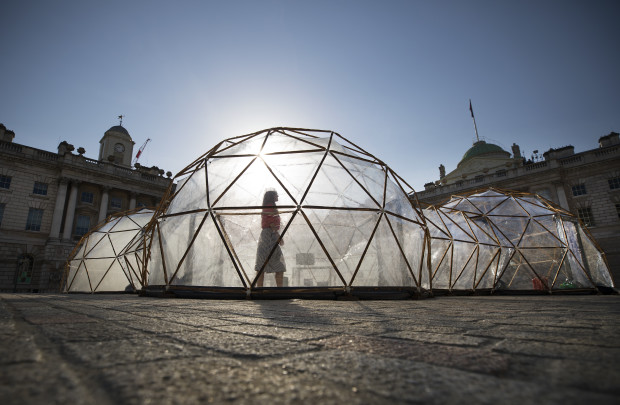 Flip through to discover 25 design + art projects that were created for the purpose of bringing about social change, or to raise awareness about key issues facing society. These powerful messages are delivered through organizational efforts, creative visualizations, provocative images, and simple street slogans.
Browsing this issue, you will:
visit Berlin to gather and contemplate in a luminous space created from original segments of the Berlin Wall
celebrate the countless acts of heroism of medical personnel in the days following the devastation of Hurricane Katrina in New Orleans, Louisiana
experience a powerful installation in London that emulates polluted environments in cities around the world
swim in international waters to immerse yourself in the breathtaking migration of Pacific salmon in Vancouver, Canada
reflect in Boston, Massachusetts on the millions of refugees who risk their lives to seek safety and freedom
and much, much more.
We hope you will subscribe to CODAmagazine on Flipboard to receive the best design + art projects from all over the world, delivered to you, free of charge, each month. Upcoming issues include themes of Art with a Message, Experiential & Interactive, Technology + Art, The Living Form, The Magic of Color and more! We look forward to sharing these incredible collaborations with you.
Sincerely,
Toni Sikes, CEO and Publisher
CODAmagazine