Welcome to the April issue of CODAmagazine, where we share the best in design + art projects from all over the world. The magazine is published twelve times a year by CODAworx. We're an online community for artists and design professionals to showcase their work, collaborate with one another, and earn recognition for their projects.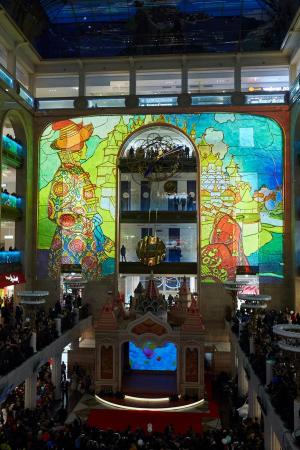 Art in motion is the organizing principle of this month's issue. The featured creative projects demand our attention with works of art that move with the assistance of air, sun, water, electricity, and technology. This is art that compels interaction, turning our indoor and outdoor spaces into magical places of engagement, and in the process, making us smile with delight. CODAmagazine documents these efforts; we have selected 25 evocative projects that are certain to bring joy.
All of these projects require collaboration, because making artwork that moves is a complex task. This month's CODAmagazine comes about as a result of our own collaborations. The sponsor of this issue on Kinetic Art is Ralfonso Gschwend, world-renowned kinetic sculptor and President of the Kinetic Art Organization.
We are also partnering with the 2017 International Kinetic Art Exhibit and Symposium, which will take place on February 3-5, 2017, in Boynton Beach, Florida. Imagine, over 70 kinetic artworks all in one place! This is certain to evoke child-like wonder and happiness in everyone who attends. Artists interested in participating should apply to the Call for Artists by May 12, 2016.
This CODAmagazine is a study in movement as well as collaboration, and we are particularly proud to present it to you. We hope you will subscribe to CODAmagazine on Flipboard to receive the best design + art projects from all over the world, delivered, free of charge, each month. We look forward to sharing these incredible collaborations with you.
Sincerely,