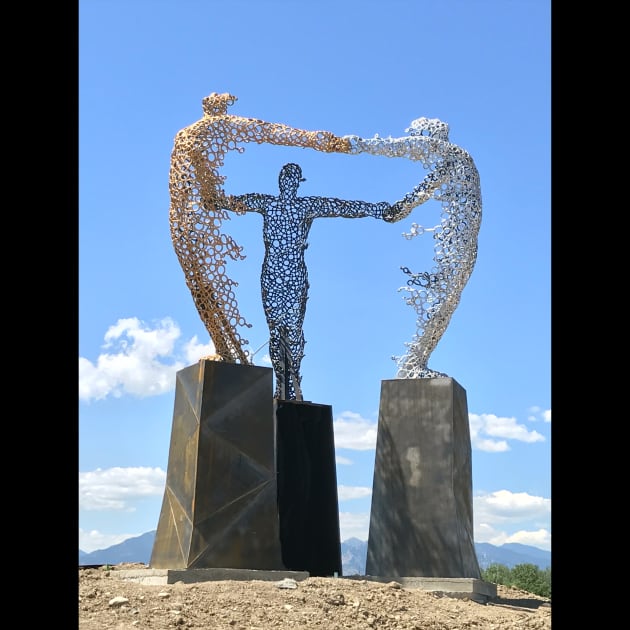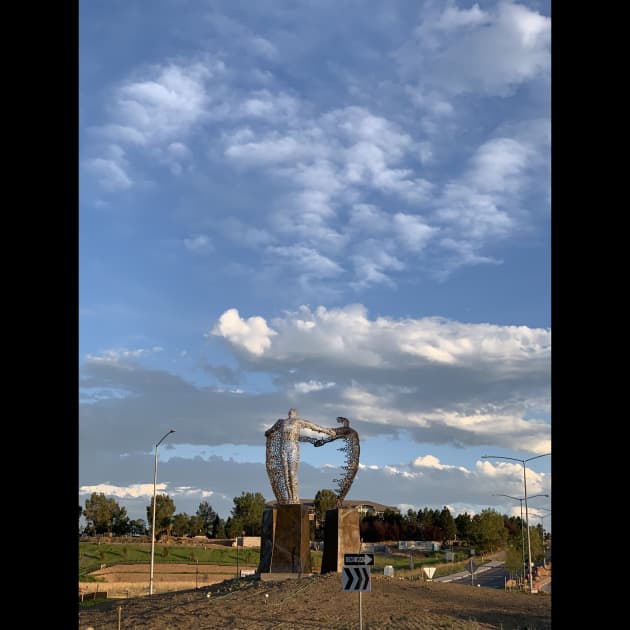 Photo: Marci Blumberg
Client: Town of Superior
Location: Superior, CO, United States
Completion date: 2019
Artwork budget: $185,000
Project Team
Architect
DaVinci Architectural Design
Industry Resource
Malouf Engineering
Overview
A site-specific roundabout artwork. 20' tall, aluminum/magnesium alloy.
Goals
The two overarching requirements in my mind when designing this piece were to communicate the message of true "community in a unique, vibrant and uplifting way and to also create a work that would provide a presence as a "gateway" artwork for the city.
Process
Aside from collaboration with my studio staff, this project required close collaboration with engineers, landscape designers and state transportation authorities. Consistent collaboration with varied groups and specialists is an inherent facet of large projects such as this and one which I find stimulating and enjoyable.
Additional Information
"Zephyr in Triptych" grew "organically" from this site and community interviews. I wanted to create a piece that communicated a powerful, uplifting, hopeful message about true "community", where diversity and individuality can enrich and strengthen the group. I have also always felt a sense of grandeur and wonder in nature and was struck here by the open sky, the mountains on the horizon, how the hot sun feels with the wind flowing around me.