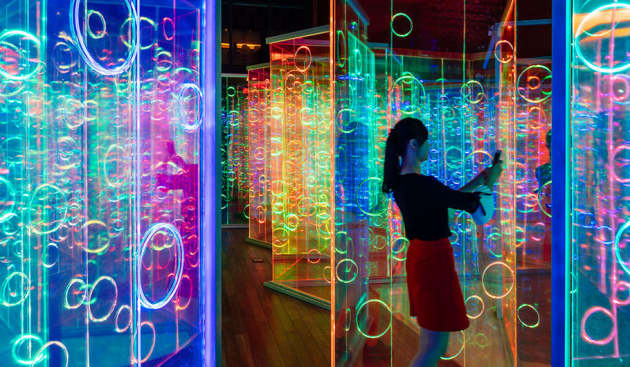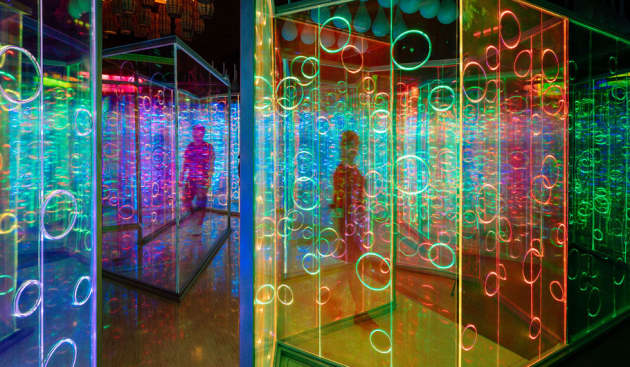 Photo: ImagenSubliminal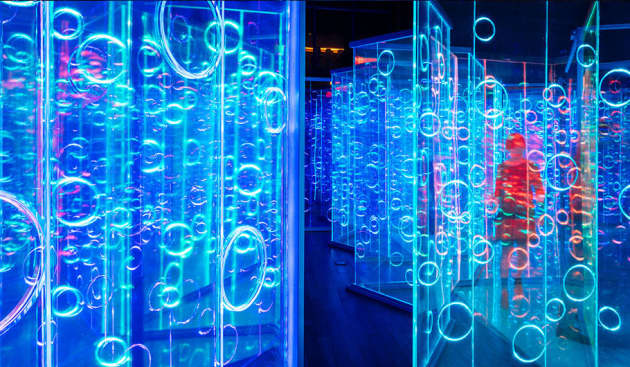 Photo: ImagenSubliminal
Client: Luneng Sanya Bay Real Estate
Location: Hong Kong, China
Completion date: 2016
Artwork budget: $200,000
Project Team
Artist
Ben Busche
Brut Deluxe
Industry Resource
ImagenSubliminal
ImagenSubliminal
Overview
yǔzhòu is an immersive light installation we were commissioned for the newly created Luneng Sanya Bay Light and Art Festival in China.
The installation consists of a maze based on a triangular geometry and built of 2,5m high panels of acrylic glass. A dichroic film glued to one side of the acrylic glass converts the panels in semi-transparent and reflects or shifts the light rays along the entire colour range of a rainbow while the spectator moves in the installation.
Goals
The installation, currently consisting of 72 panels, will be continuously enlarged in the future and can be rented.
Additional Information
Please see additional information and video on our website: Brut Deluxe