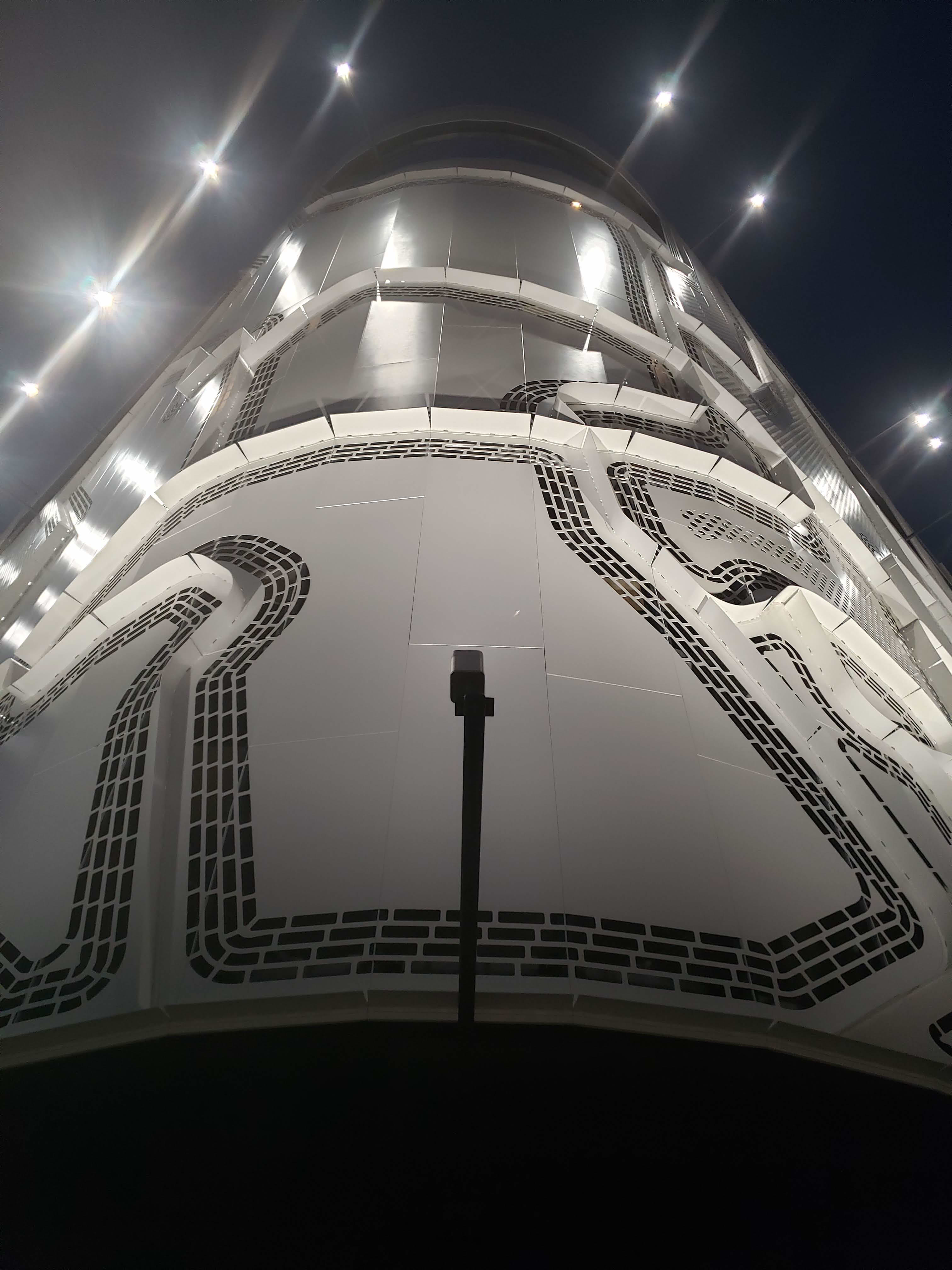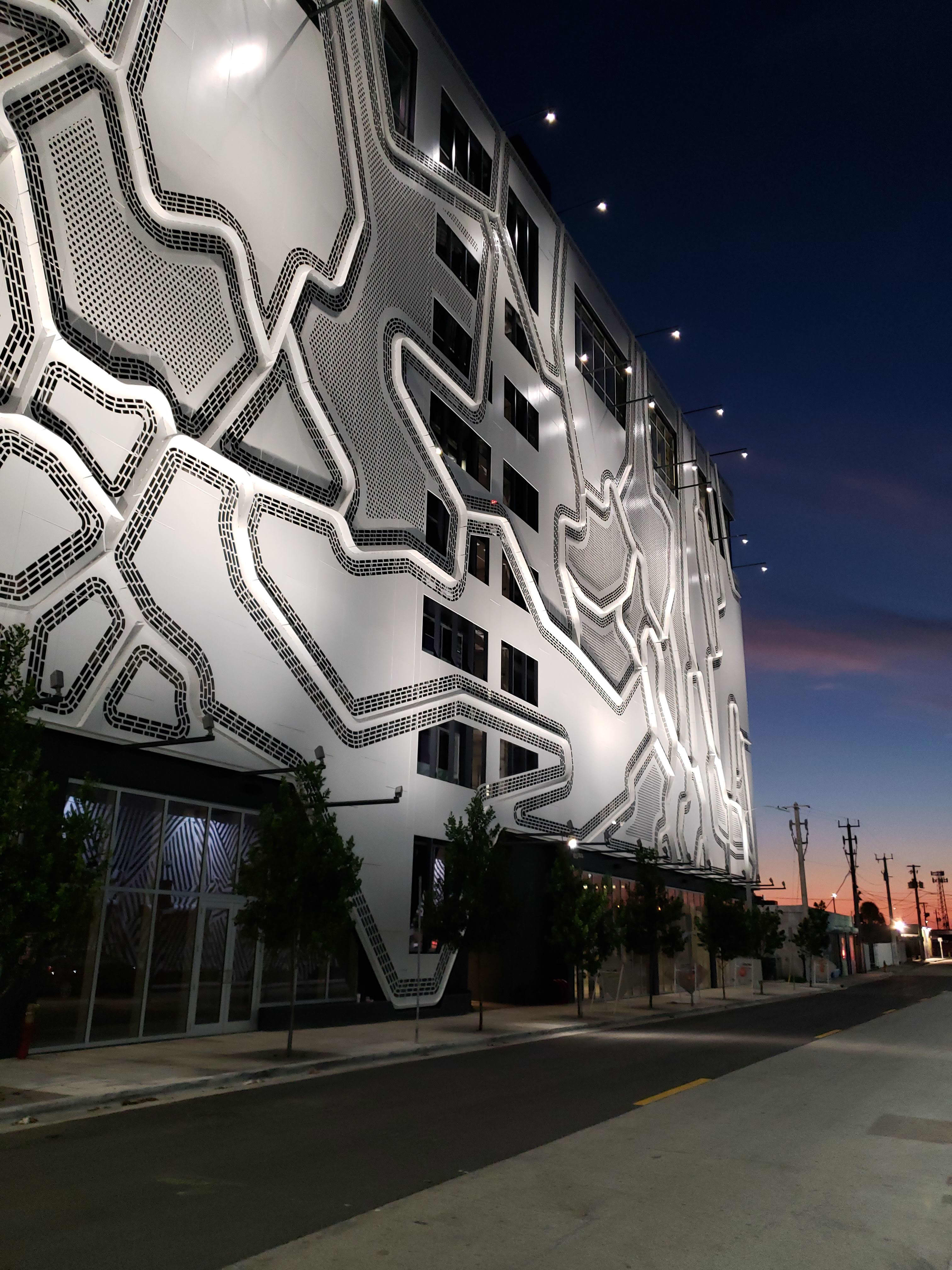 Project
Client: KVC Construction
Location: Miami, United States
Completion date: 2018
Project Team
Architect
Thom Faulders
Faulders Studio
Overview
This garage is located in an up and coming area of Miami. Conceptually, neighbors and city planners are moving toward garages which are less utilitarian. Four full elevation areas and two minor elevations for a total of 46,165 visual square feet. It consists of .125″ thick aluminum in a 5000 series alloy with a custom spray coated finish on both sides. It utilizes a custom ZIRA perforation pattern (4″ dia. holes and 9″ long x 3″ wide curved and straight slots).
Goals
As Architect Thom Faulder explains, " Foregoing the typical design method that would produce a drawing of a building, Faulders Studio alternatively situates this drawing directly on the building. As a two-sided canvas intended to be experienced differently from inside and outside, this 46,166 sq. ft. skin continuously wraps its four primary elevations. Contrasting outlines are "drawn" throughout this surface via high-precision cutouts, to be further subdivided into a painted aluminum matrix of unique panels (a typical panel approximates 3.5 ft wide x 11 ft tall). Erasing legible differentiation between solid spandrel and car park openings, the concrete building is painted shadow-dark grey behind the suspended skin - a necessary innovation that transforms the envelope into an interdependent two-layer system."
Process
The 46,166 sq ft of facade, designed by Faulders Studio, includes retail spaces on its ground level, offices at the top level, and public parking within its intermediate levels. They collaborated with Artist Tavar Zawack for the garage entrance entry mural. Zahner was responsible for the engineering, fabricating and installation. KVC Construction was the general contractor.