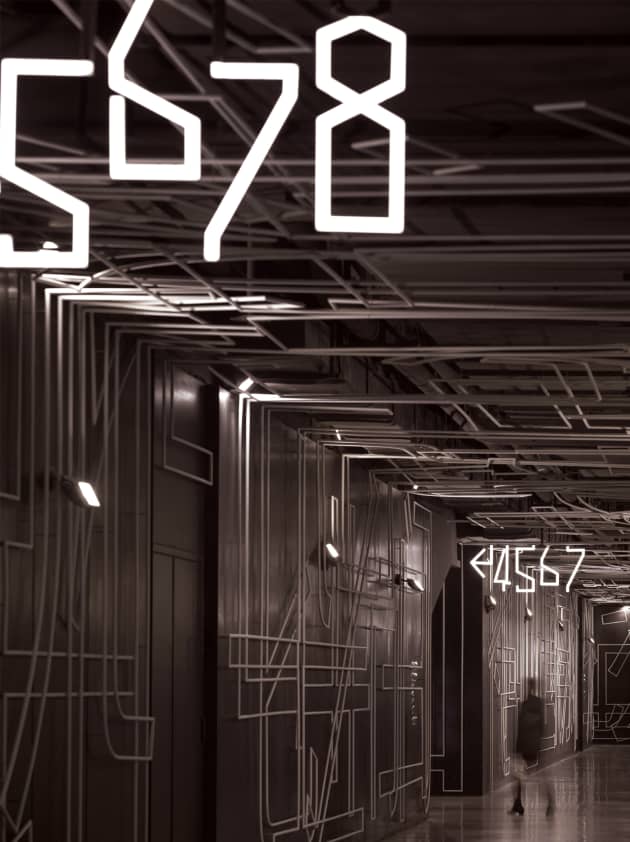 Photo: Jonathan Leijonhufvud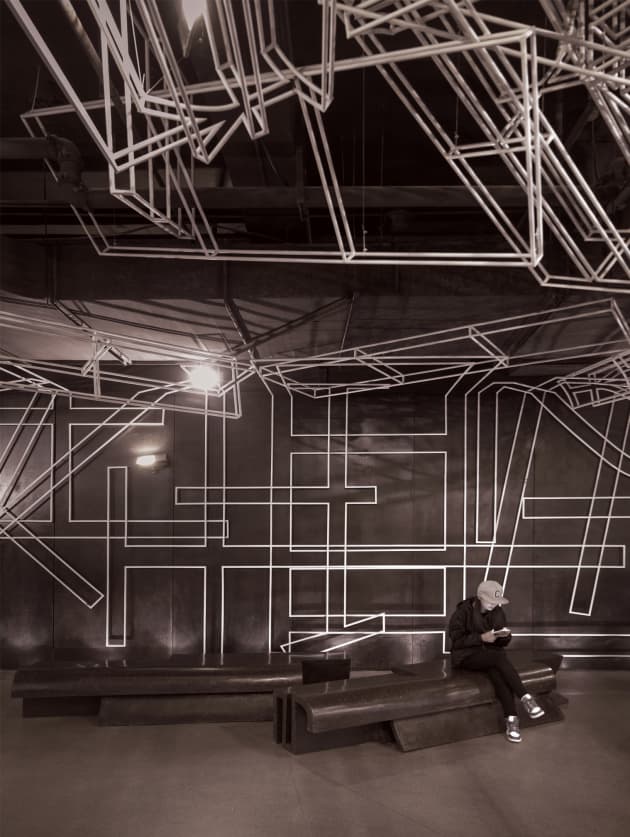 Photo: Jonathan Leijonhufvud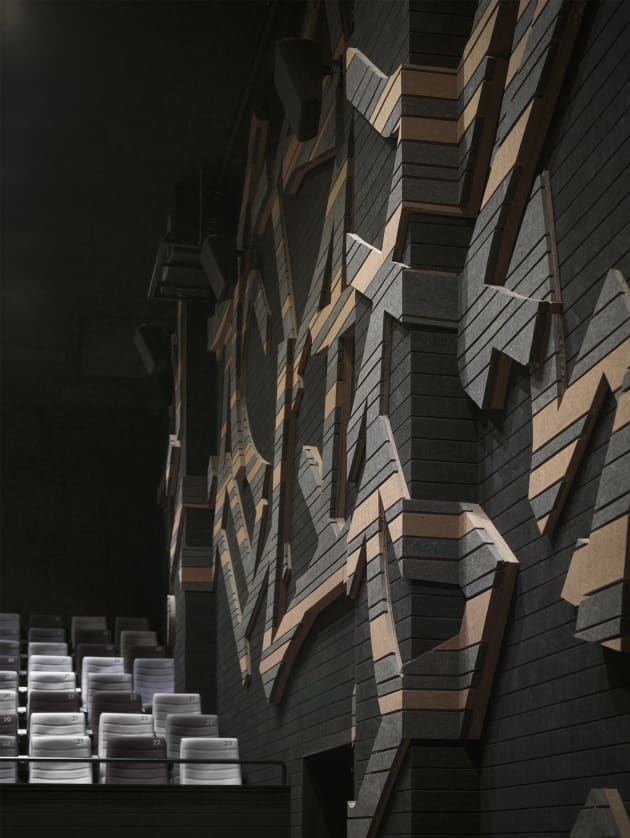 Photo: Jonathan Leijonhufvud
Photo: Jonathan Leijonhufvud
Client: HUBEI XIANG SHENG YIN XING ENTERTAINMENT MANAGEMENT CO. LTD.
Location: Wuhan, China
Completion date: 2016
Artwork budget: $5,078,952
Project Team
Interior Designer
AJAX LAW
ONE PLUS PARTNERSHIP LIMITED
Interior Designer
ONE PLUS PARTNERSHIP LIMITED
Overview
Script-writing is usually the first step of film production. The designers have thus incorporated this element into the design of this cinema project. Breaking down scripts into smaller elements, Chinese characters are used as a representation of script-writing. In the final design of the project, the theme is portrayed through the installation of Chinese radicals throughout the cinema perimeter. Chinese radicals are the roots of the formation of Chinese characters; each of them carries a unique meaning, and can be grouped in different combinations to create different Chinese characters with new meanings.