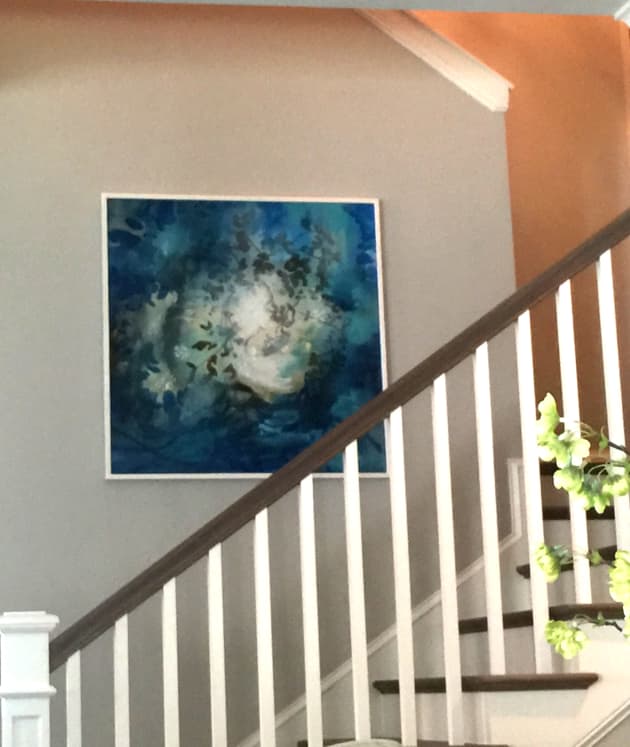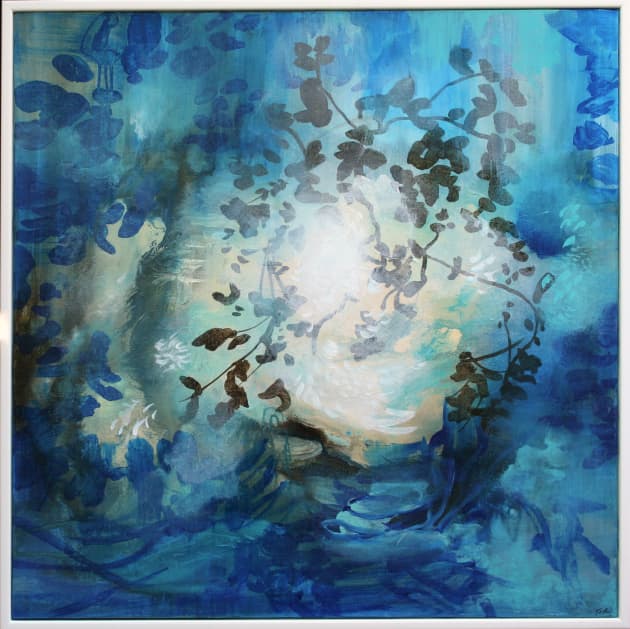 Photo: Simo Tesla, Chrysalis No. 31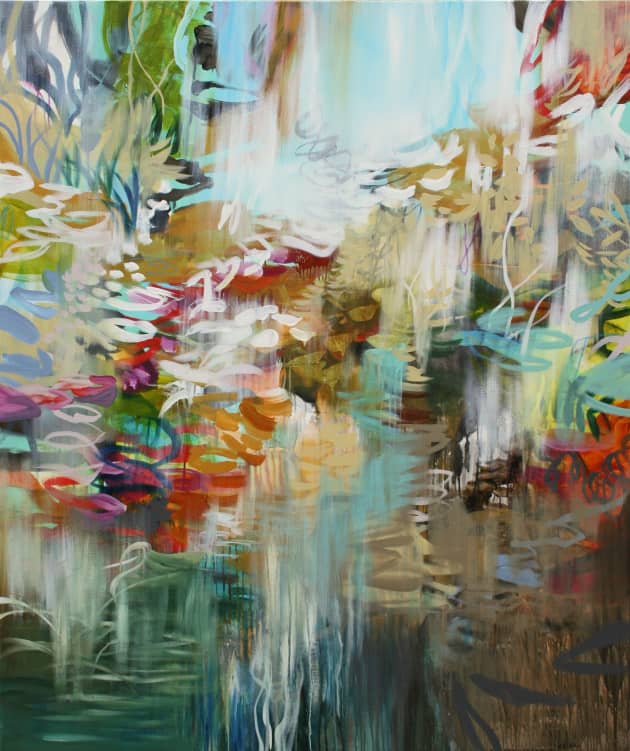 Photo: Simo Tesla, Chrysalis No. 57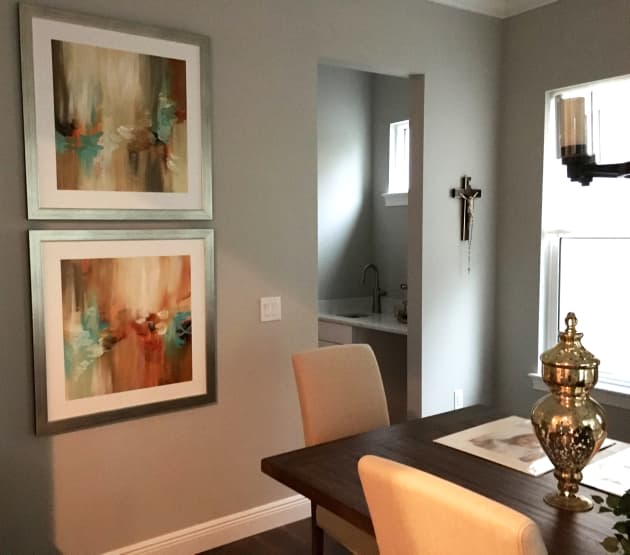 Photo: Simo Tesla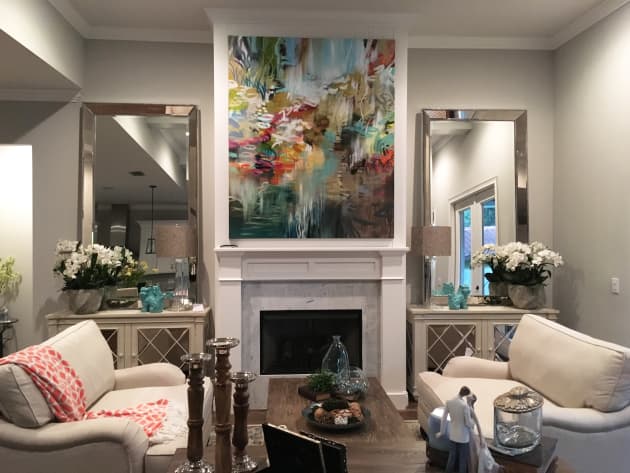 Photo: Simo Tesla
Client: CLC (private owners)
Location: Winter Park, FL, United States
Completion date: 2016
Artwork budget: $15,000
Project Team
Other
Simo Tesla
Catscapes, Inc
Overview
Private art collectors were seeking artwork for their new Winter Park home: they desired work that was "fresh, contemporary, colorful" to contrast with a neutral interior.
Goals
The collectors wanted "the perfect painting" for particular walls of their home . They were searching for that final piece of the puzzle to finish their space. They selected Cat Tesla's "Chrysalis" Series and "Lustre" Series for their home. Tesla's "Chrysalis" Series is about transformation. Similar to the butterfly's sheltered stage of being or growth, this series mirrors nature's vibrations of unfolding. Beginning with an automatic drawing in graphite, translucent layers are applied, followed by more mark making, and more layers.
Process
Over a 6 month period, the artist and homeowners first discussed their vision for the design and feel of the artwork: abstract work with a botanical feel that is contemporary and sophisticated. Sketches and images of works in progress were communicated to the collectors during the process by Cat Tesla. Tesla also mocked up installation shots for the collector. Using the Photoshop software program, Cat "pasted" images of the paintings-in-progress into the collector's home so that discussions about color and design edits could be made. Images of the final paintings were also mocked up for the collector's approval prior to varnishing the paintings.
Additional Information
Matching a collector's vision to an artist's work can be done with clear communication between both parties. Mocking up an installation of what to expect eased the collector's concerns along the way, and made the process enjoyable for both the artist and the collectors. The saying "a picture is worth a thousand words" cannot be underestimated.