Photo: Troy Corliss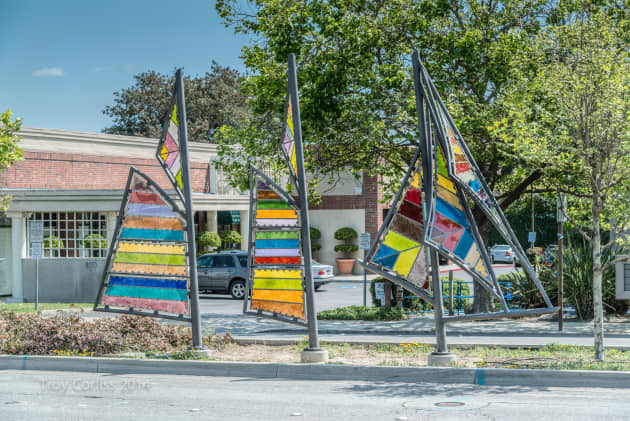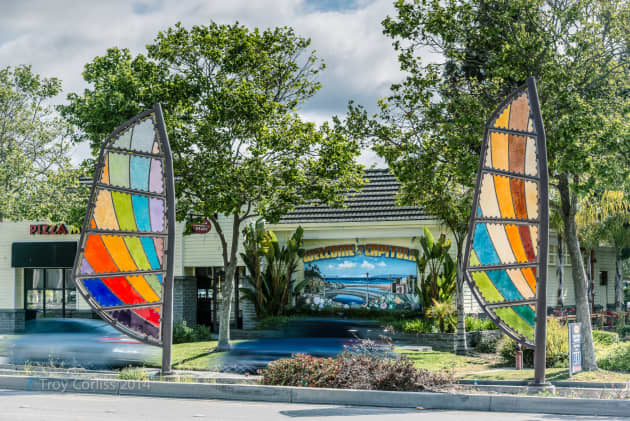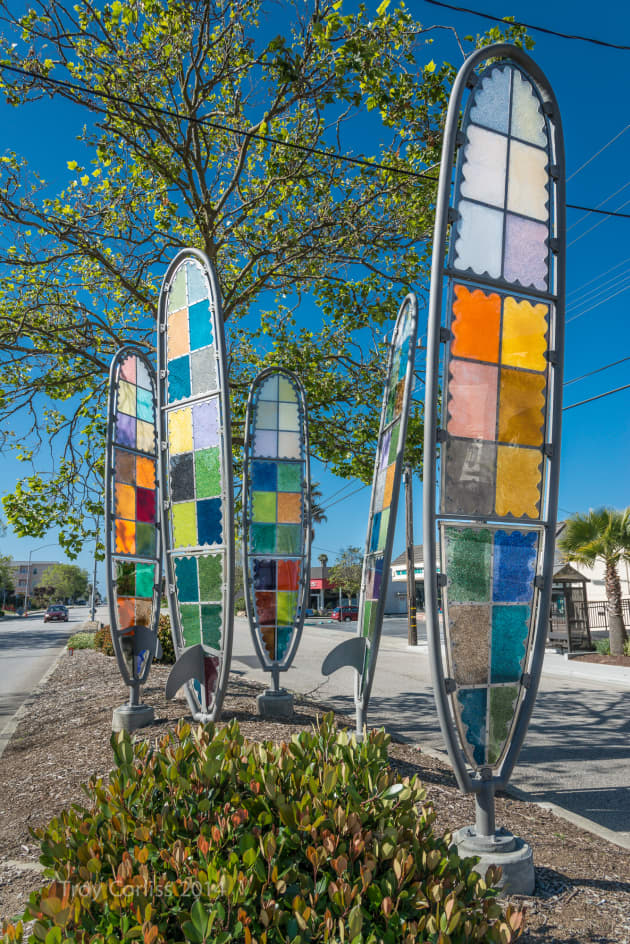 Photo: Troy Corliss
Client: City of Capitola
Location: Capitola, CA, United States
Completion date: 2014
Artwork budget: $250,000
Project Team
Art Consultant
Brad Rollins
Point 2 Structural Engineers
Client
City of Capitola
City of Capitola
Overview
The 41st Ave. Streetscape Project is comprised of four thematic groupings of sculpture, located along the median strips on 41st Ave, from Gross Street (near the Hwy 1 overpass) to Brommer Street (near the RxR tracks)The sculptures number 15 in total among all four medians. Each sculpture features multi-colored crushed glass panels that are assembled using a method of construction known as "Endomosaic". This innovative technique was developed and named by the by Big Sur artist Emile Norman in the 1950's.
Goals
The 41st Ave. serves as the City's primary commercial corridor. It is also a major recreational and tourist hub for Santa Cruz County, home to the well known surf spot, Pleasure Point. Each of the sculptural vignettes references life on the water and playfully captures the viewers gaze during their "drive by" experience on this busy portion of 41st Ave. The first is a grouping of board sail's, followed by a schooner sail located in two medians near Gross Road, then several kayaks flowing through the trees in front of the Capitola Mall, followed by a grouping of surfboards in front of the Fairfield Inn at the median south of Brommer and Jade St.
Process
The artist, Troy Corliss from Truckee Ca. was selected through an open competition held by the Capitola Art & Cultural Commission. His design was chosen from a pool of five finalists based on his original concept, interpretation of the site as well as the expressed desires of the community. The 41st Avenue Public Art Project is the largest Public Art project to date in the City of Capitola.