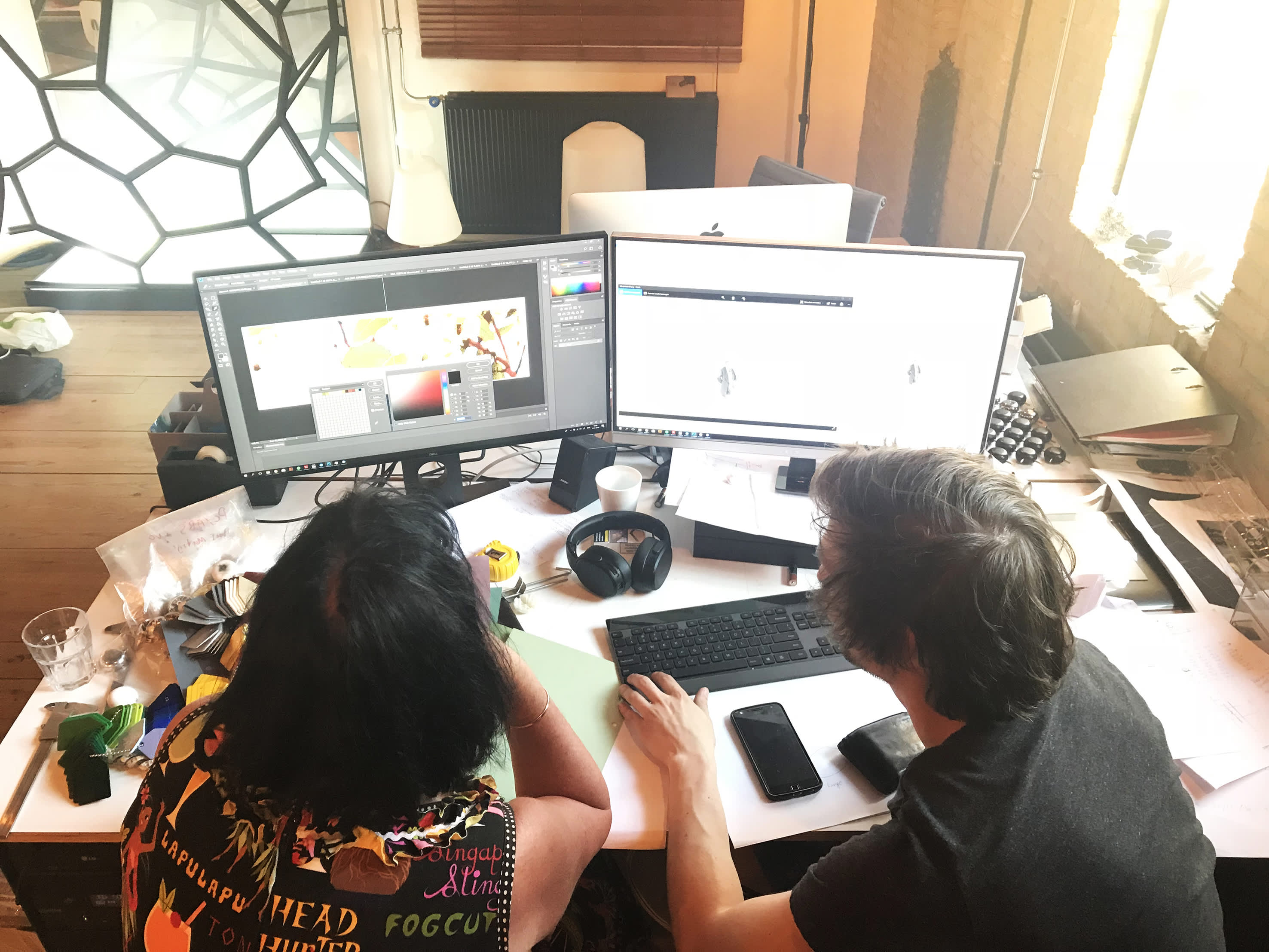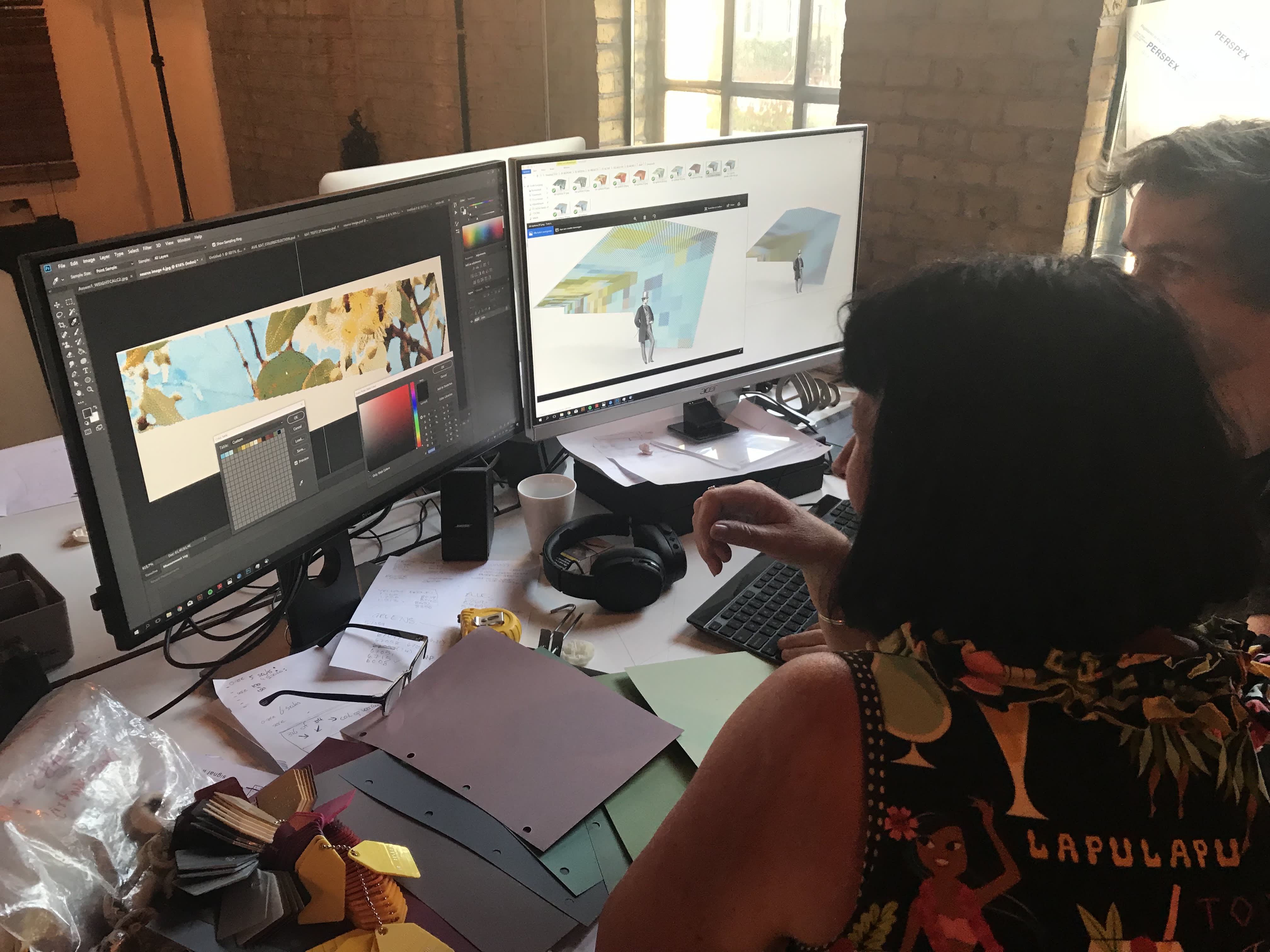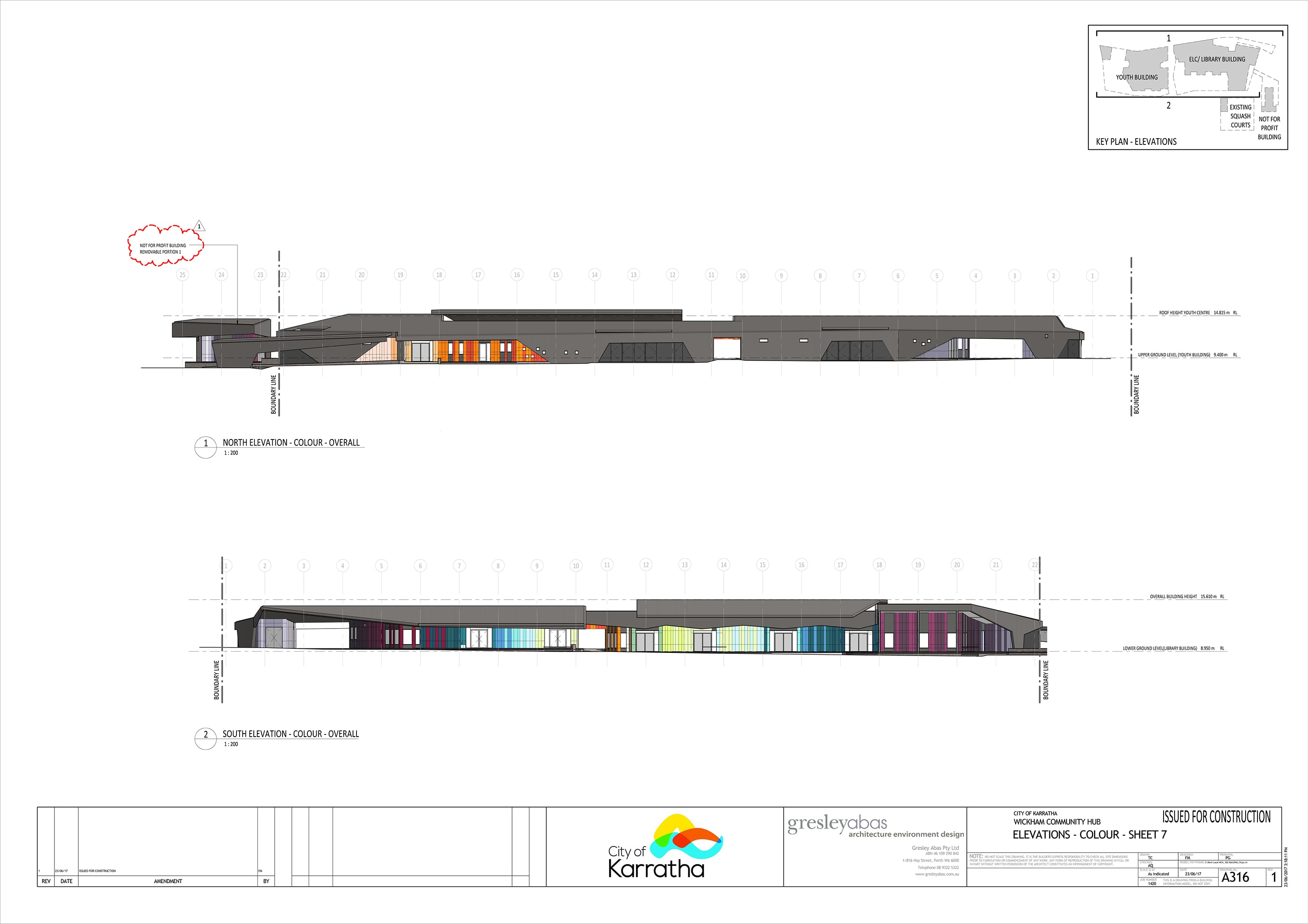 Project
Client: City Of Karratha
Location: Wickham, Australia
Completion date: 2020
Artwork budget: $30,000
Project Team
Industry Resource
Bas van Bolderen
Redfort Fabrics
Overview
Work in progress. For this walkway at the Wickham Community Hub we are installing an image using the Dutch Redfort Fabric's product Dedots, up the wall and over onto the ceiling of an external walkway.
Goals
DeDots is Redfort Fabric's newest architectural fabric. It starts with a dot. The dot like a pixel. The colourful PC-ASA thermoplastic pixels are mounted on a modularised welded steel framing system, giving the opportunity to create unique images, patterns, colours and surfaces. As the Dedots team like to say, "We will create a canvas on which we can depict the grandest stories of our dreams." This image of Australian flora in dots above the walkway gives the effect of a dappled light canopy. This is intended to complement the building which uses Swiss Pearl cladding to great effect as stripes. The idea being the Wickham Community Centre is like a shaded safe place within a rugged terrain.
Process
All stakeholders are excited to see the project progressing off the screen and coming to realisation. Installation of the artwork should be completed mid 2020.