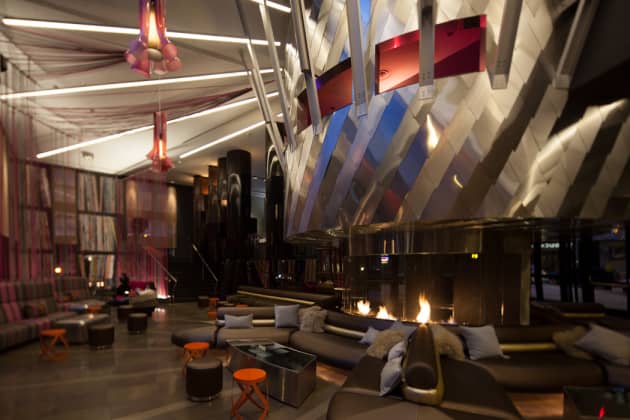 Photo: Boone Speed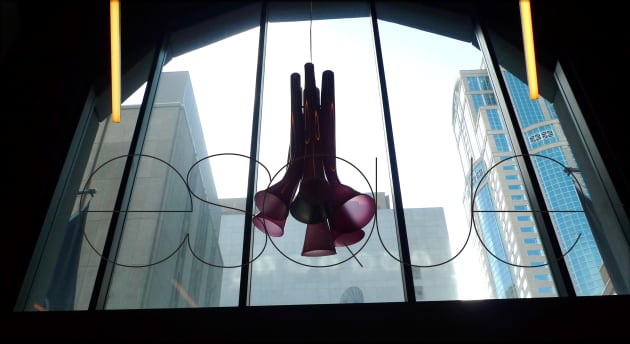 Photo: Andi Kovel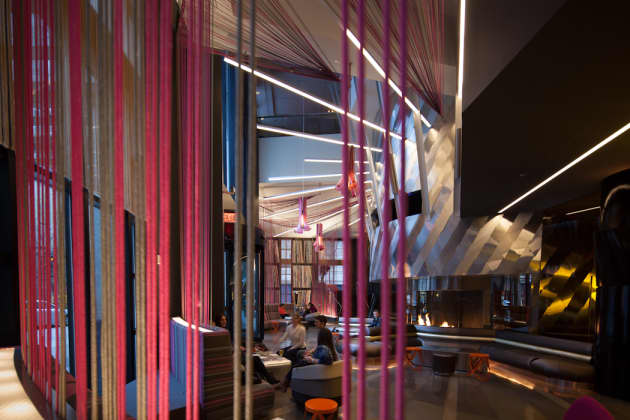 Photo: Boone Speed
Client: W Hotel Seattle
Location: Seattle, WA, United States
Completion date: 2012
Project Team
Artist
Andi Kovel
Esque Studio
Artist
Justin Parker
Esque Studio
Architect
Jeff Kovel
Skylab Architecture
Overview
Originally constructed in 1998, the W Seattle Hotel was in need of a comprehensive renovation to both update the building's public facilities and reinforce the hotel's distinct W brand. W Hotel Seattle, in collaboration with Skylab Architecture fully incorporated our pendants into the architectural and design detailing. The fabric weave of the lounges deconstruct into vertical lines of rope, then visually fray at the ends in glass.
Goals
According to architect Jeff Kovel of Portland-based Skylab Architecture, the space mixes symphony and grunge, mountain views with a wharf, and modernity with elements of a rustic lodge. He says the design reflects elements of Seattle – monorails, the space needle and Sonic boom steel aircraft – interspersed throughout. Meanwhile, a homage to Native American culture is found in woven thread upholstery; it's suspended from the ceiling in a lounge to create divisions in space.
Process
We worked closely with the lead designers at Skylab Architecture, to arrive at a unique pendent cluster which played off of the architectural detailing of the newly re-designed space. The collaboration process was very organic and having worked with Skylab before it was exciting and visionary.