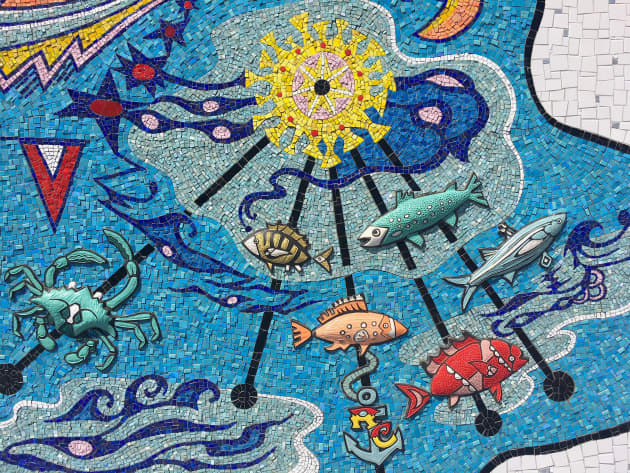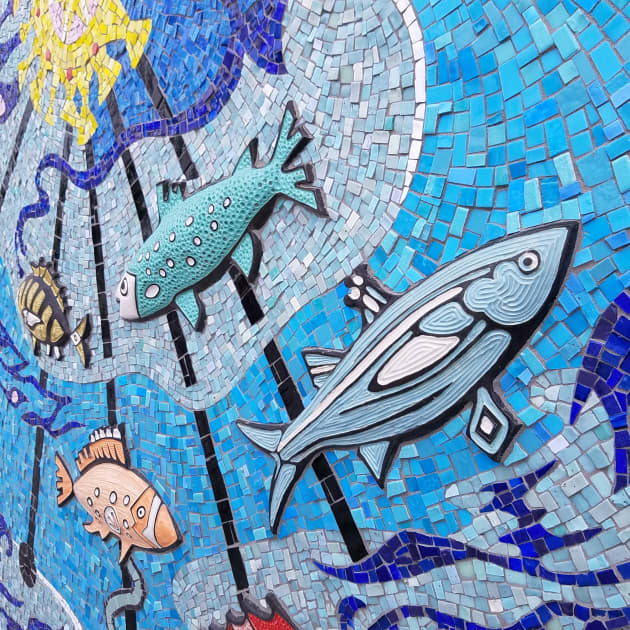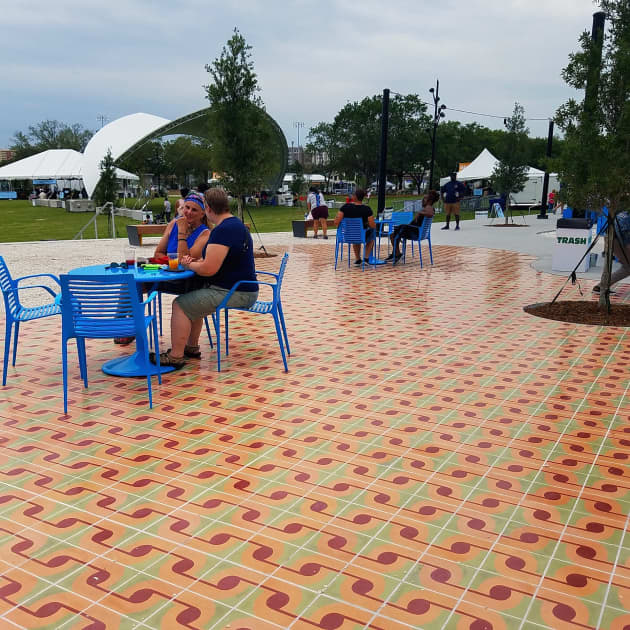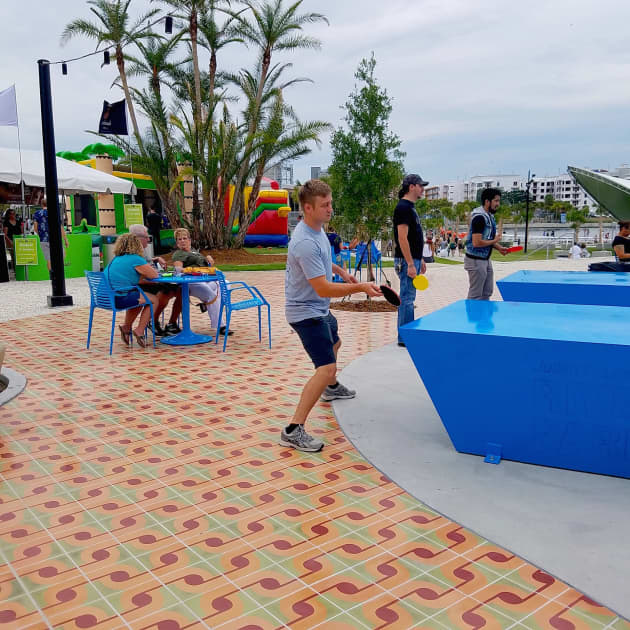 Client
Location: Tampa, United States
Completion date: 2018
Artwork budget: $311,730
Project Team
Industry Resource
BobosArt Inc.
BOBOSART, Inc.
Overview
Jovi Schnell, Design & Concept: West Tampa Promenade. Commissioner:
City of Tampa, FL. Integrated artwork for Julian B. Lane Riverfront Park. Art concept components include: 4,000 sf. custom designed Cuban/Encaustic cement tile flooring, 9' x 23' mosaic mural and eleven inlaid custom ceramic medallions in seating area.
Goals
Vision for the integrated elements pays homage to the former social clubs of West Tampa, which provided strong community bonds, recreation and fellowship in their time. Flooring tile colors & design inspired by the cigar foil art of the sites former cigar factory. Area spans children & adult play area that includes, Kids Splash-pad, Bocce Ball, Chess & Tennis tables. Mosaic imagery celebrates the parks focus of waterfront activity to include boat racing while paying homage to the sites former village Roberts City and its family run fishing industries.
Process
Artist worked closely with the City of Tampa, BOBOSART Inc., Citivas, Miotto Mosaics and Andrew Dewitt Ceramics to incorporate her artwork concept within the the plans for the park.
Additional Information
Fabricators Include: Miotto Mosaics, Grenada Tile, Andrew Dewitt Fine Art Ceramics. Project Management: BobosArt Inc