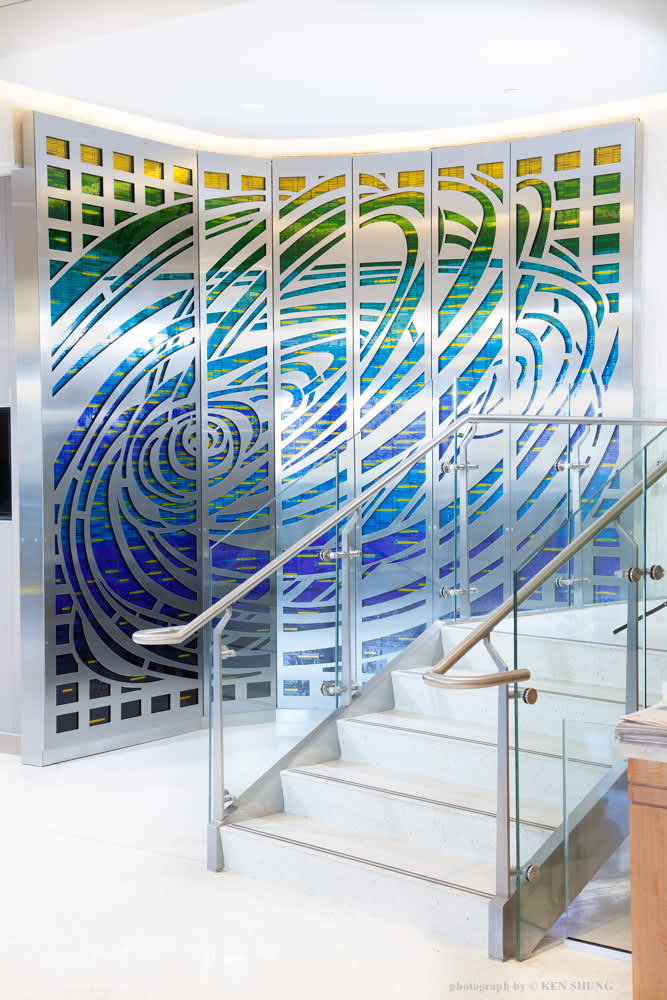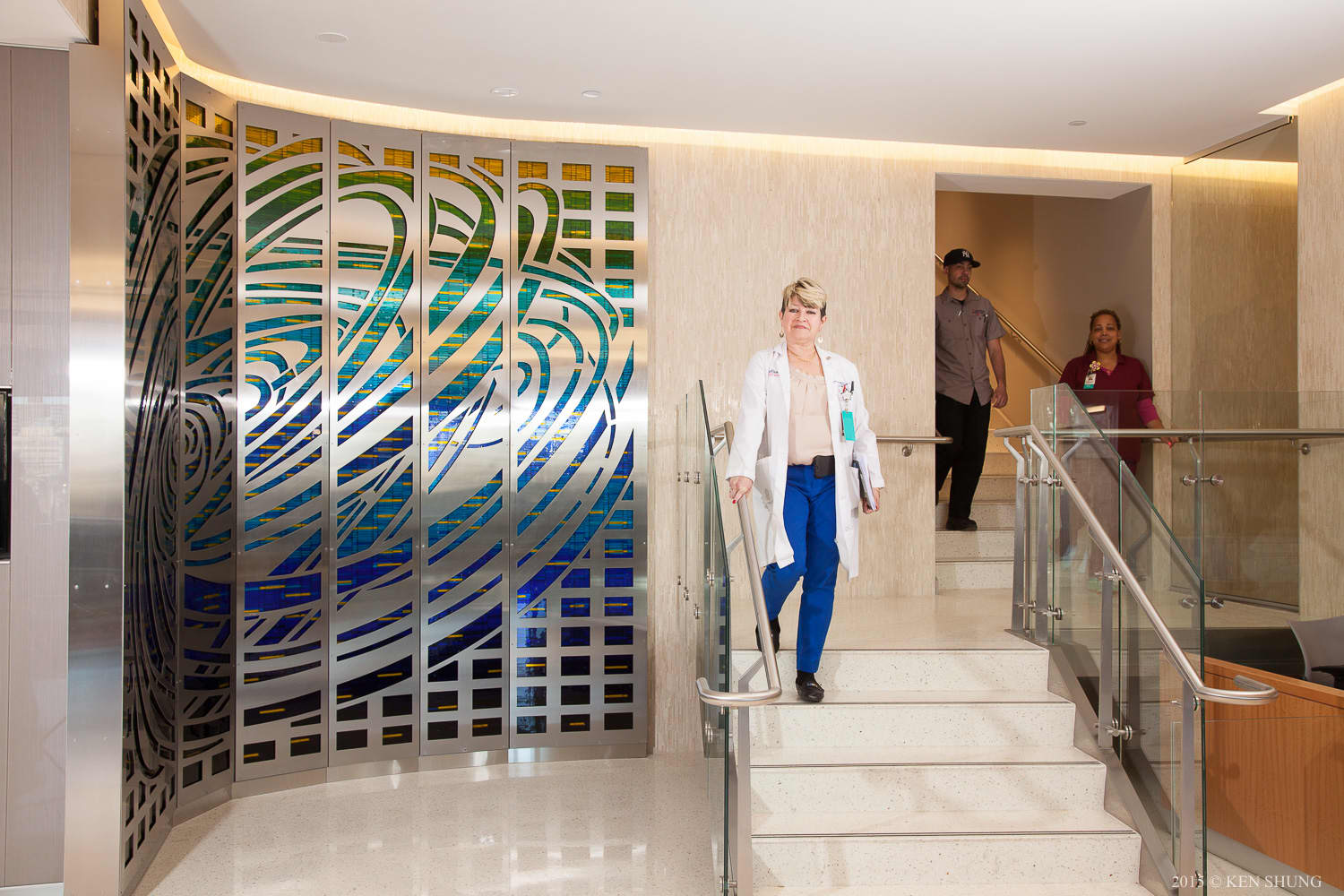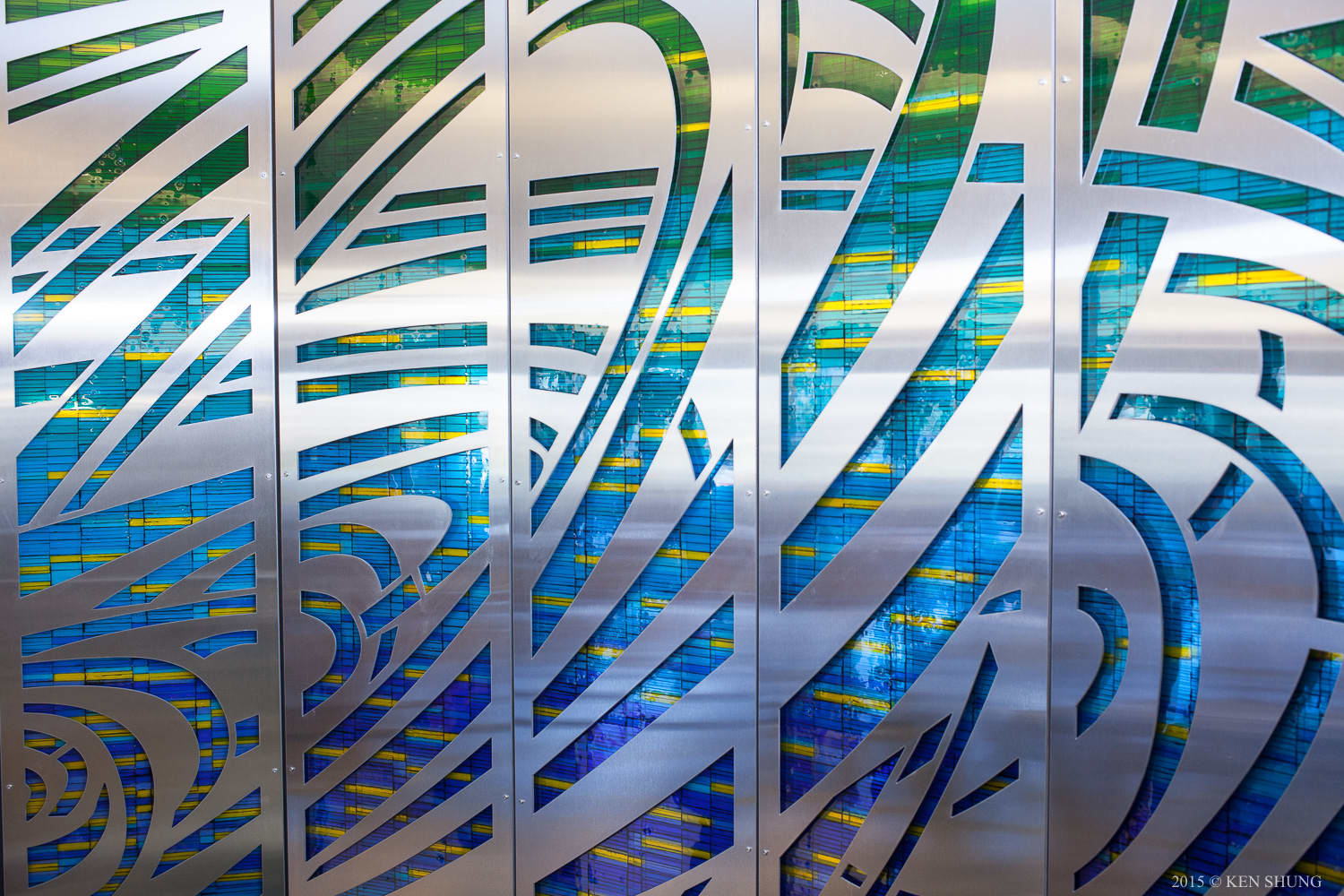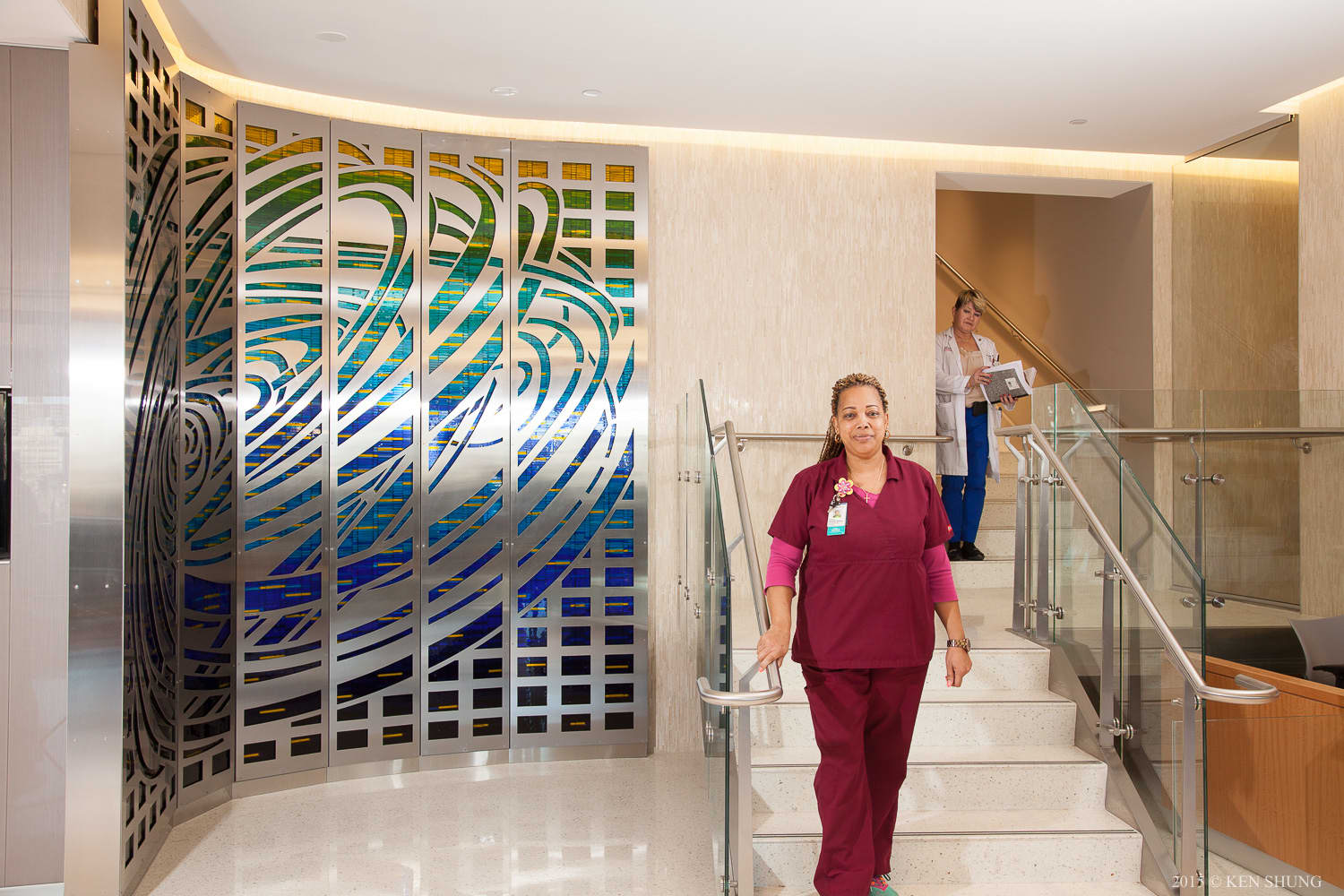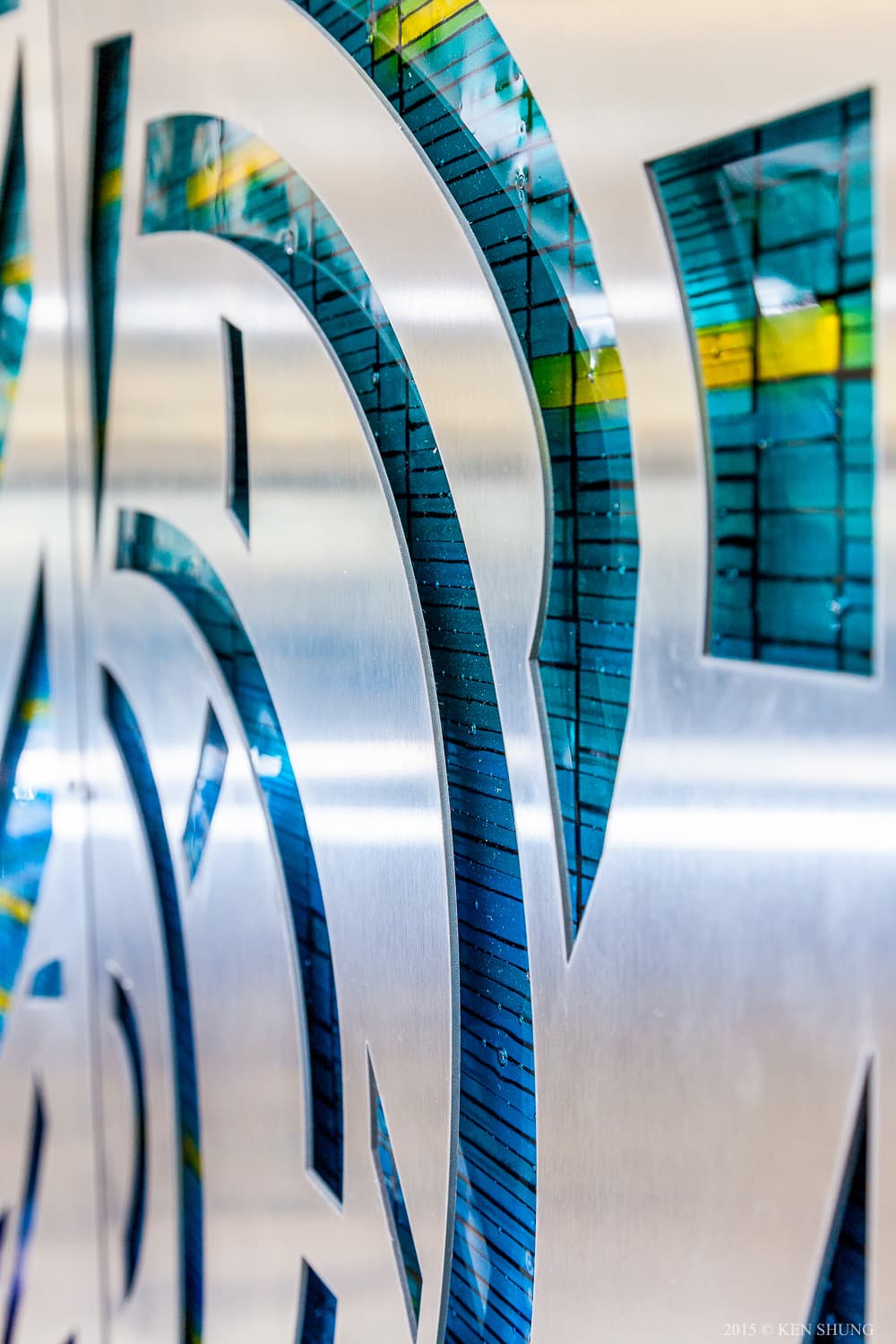 Project
Client: Montefiore Health System
Location: Bronx, United States
Completion date: 2016
Artwork budget: $160,000
Project Team
Industry Resource
Laurel Porcari
Bullseye Glass Company
Industry Resource
Richard Lamothe
Glass Strategies
Client
Jodi Moise
Montefiore Health System
Industry Resource
Lawrence Corts
Architectural Glass and Metal Inc.
Overview
We Are Stardust is a curved, segmented art glass and steel feature located in the lobby of the Jack D. Weiler Hospital. Comprised of six panels; each panel consists of: a concealed support frame, bold and beautiful art glass and intricately patterned brushed stainless steel overlays. This feature wall, installed in an alcove located between the reception desk and gift shop, measures 10'9" H x 13'3" W x 5" D and approximately 2000 pounds. Upon entering, the visitor encounters the artwork which serves as the beacon within the entry sequence of the renovated Weiler Hospital Lobby.
Goals
Art is the first thing people react to and it can set the tone for their experience in the medical center. And artwork done well distinguishes one environment from another. The renovation of the Weiler Hospital lobby included the integration of artwork as part of the process. The lobby serves as the primary entrance for patients, family members, caregivers, physicians, medical students, associates, and the community. In commissioning Porcari to create We Are Stardust, the lobby now has an identity. Weiler Hospital is located adjacent to the Albert Einstein College of Medicine. The artwork takes its inspiration from the original hospital namesake Albert Einstein and his work that is the foundation to our understanding of the observable universe through his theory of relativity. The design evokes a spiral galaxy suggesting the cycle of life and one's place within the universe as well as connections through human experiences. The artwork is an eye-catching feature in the lobby. It breaks up the orthogonal composition of the lobby by introducing color and curved shapes. The materials are lustrous and rich. It is a key feature in the lobby which is also meditative and engages people to respond and interact.
Process
The success of We Are Stardust is due to the sound collaboration of The Montefiore Fine Art Program, Office of Design and Construction, the artist and her team of four sub-contractors. The artist resides in New Orleans; her team is based in Portland, OR, Baton Rouge, LA and Long lsland City, NY. Porcari was selected from a group of five finalists. The Art Committee responded to her concept which expressed her ability to embrace the scientific and medical environment while also being mindful of the patient population and local community. Her use of color for the glass was inspired by the unifying power of the visible light spectrum and the science of Spectroscopy. The swirling patterns suggest the continuous cycles of life. When light and color are applied to the physical world it subverts physical differences between human beings. This connection was evident of her understanding of the patient population of the hospital in the borough of the Bronx, one of the most diverse counties in America. We Are Stardust is about our human connectedness and shared place in the universe. The team ensured Laurel's vision was successful.