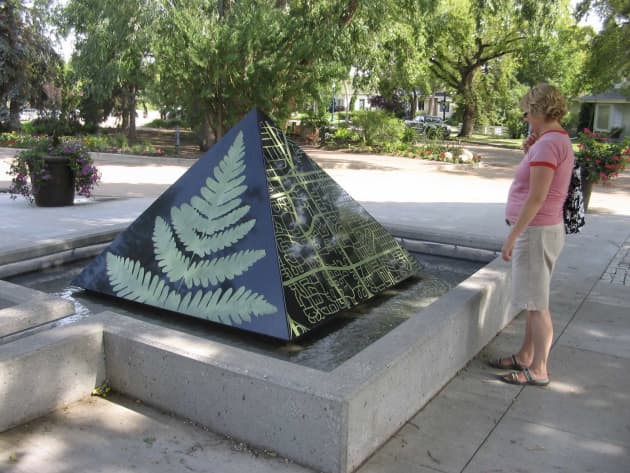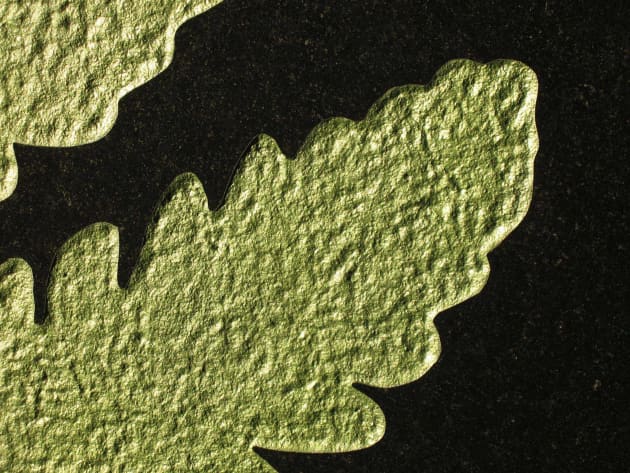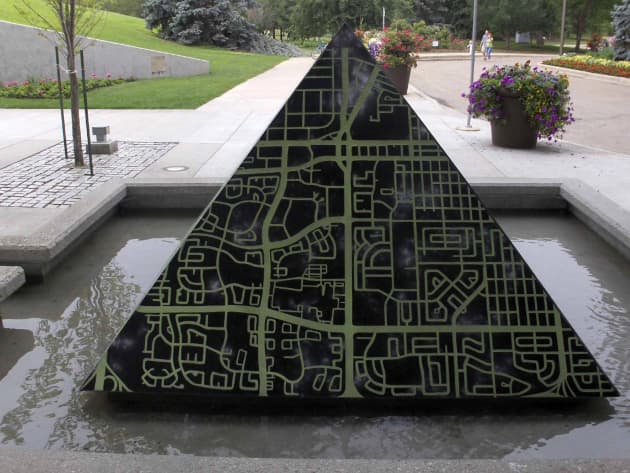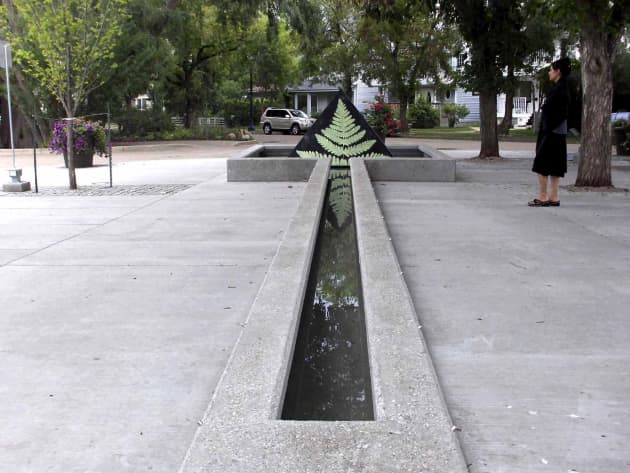 Client: City of Edmonton - Muttart Conservatory
Location: Edmonton, AB, Canada
Completion date: 2009
Artwork budget: $12,000
Project Team
Other
Ves Vukovic
Stonemarks Engraving
Overview
Design brief: engrave an image or text on the external surface of a black granite pyramid located in a water feature at the entry plaza of the renovated Muttart Conservatory. The material and size of the pyramid cannot be altered. The artist's budget to include costs for engraving; the granite and installation of the pyramid is included in the renovation capital costs.
Pyramid dimensions: 6'6" base, 4' high Material: granite – sandblasted and painted
Goals
This project was an extension of collaborative 2D work Mia Weinberg had done previously with artist Kate Collie in Vancouver, juxtaposing natural and man-made networks: foliage and street maps. As the Muttart project was for a plant conservatory it seemed an ideal opportunity for Mia to bring their ideas into the public realm.
Process
Once Mia had decided on the images for each pyramid face, she created a model and, because working in stone was new to her, she consulted with Ves Vukovic of Stonemarks Engraving. Ves is a Bosnian refugee whose family has been carving stone for generations. Mia told Ves what she wanted to do, and he told her what would be required to carve her designs into granite.

From the initial designs, Mia created a full-size drawing of each image. In Ves and Mia travelled from Vancouver to Edmonton to engrave the four faces of the pyramid. For each panel, they applied a self-adhesive resist material to the stone face and then adhered the drawings. They carefully hand cut all of the lines and removed the stencil material from the areas that would be carved. The panels were sandblasted and painted before removing the rest of the stencil. The architect was responsible for installation of the granite panels in the water feature.

Additional Information
This was Mia's first public art project and has lead her to a career in public art. She has created ten public art projects as of 2017.