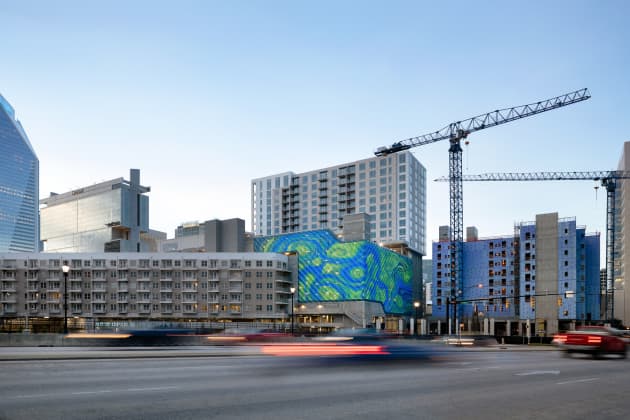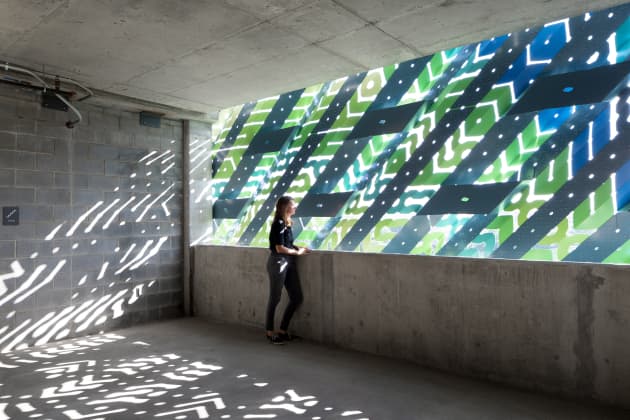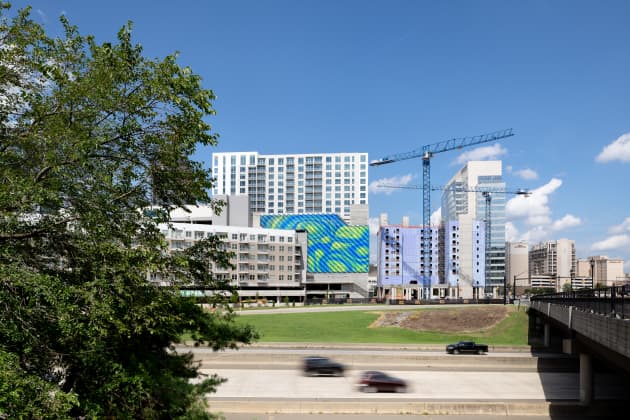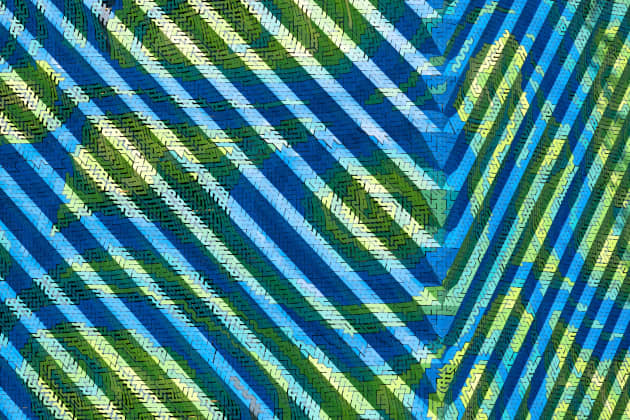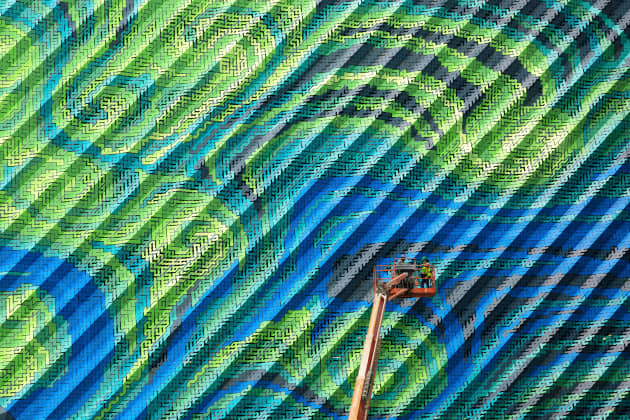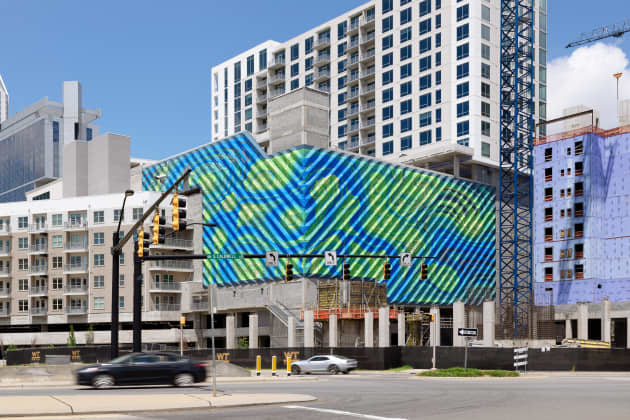 Client: Charlotte ASC and Crescent Communities
Location: Charlotte, NC, United States
Completion date: 2019
Project Team
Artist
Marc Fornes
MARC FORNES / THEVERYMANY
Client
Carla Hanzal
Charlotte ASC
Overview
WANDERWALL is an eight-story facade in Charlotte, North Carolina. A labyrinthine system of parts produces a colorful and visually striking motif in the city skyline. Unlike conventional cladding systems, there are no regular seams between panels. Rather, stripes snake across a continuous surface and a diagonalized grid of pleats that lend structural depth to the ultra-thin architectural skin. Commissioned by the Charlotte Arts and Science Council in partnership with Crescent Communities, it's now considered the largest public artwork in the state.
Goals
The commission to cover the exterior walls of a parking garage as part of a large mixed-used development connected to the light rail system, was an opportunity to express urban dynamism at the building scale. The studio's expertise in developing lightweight self-supporting structures was applied to make ultra-thin facade system in flat elements with integrated structural depth. Here, the continuity of the system provides for a statement across two elevations and eight stories of the building: a larger-than-life motif which captures the attention of those driving by, walking below, or moving within the garage structure.
Additional Information
In expressive metal parts, computationally-generated flows take on a gradient coloration that accentuates the circulatory dynamics of the facade system. As the greens shift into blue, the pattern begins to evoke the natural. The vertical layering of the labyrinth takes on a quality of geological strata—formations that speak to the landscape lying under and beyond Charlotte's urban core. Porosity is further derived from striating parts and the way they come together, providing both ventilation to the building and dramatic light filtration.