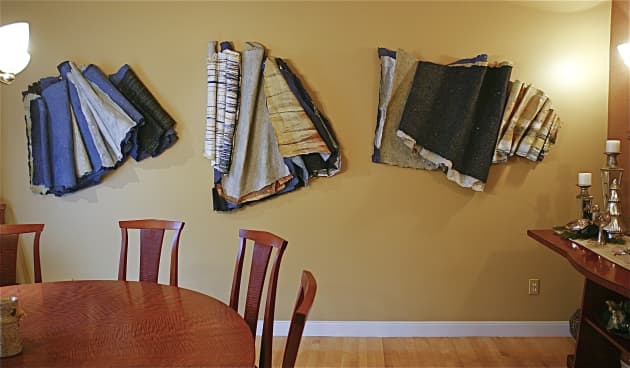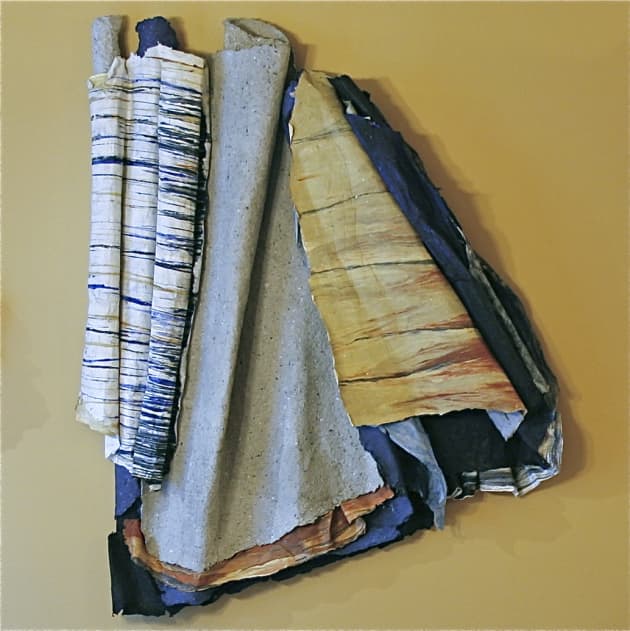 Photo: Gary Tardiff

Photo: Gary Tardiff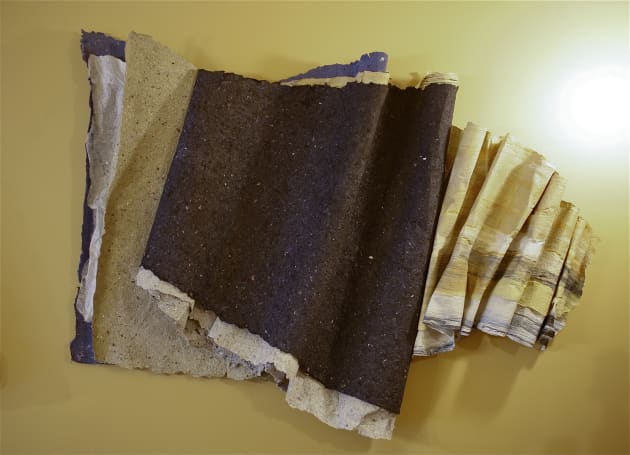 Photo: Gary Tardiff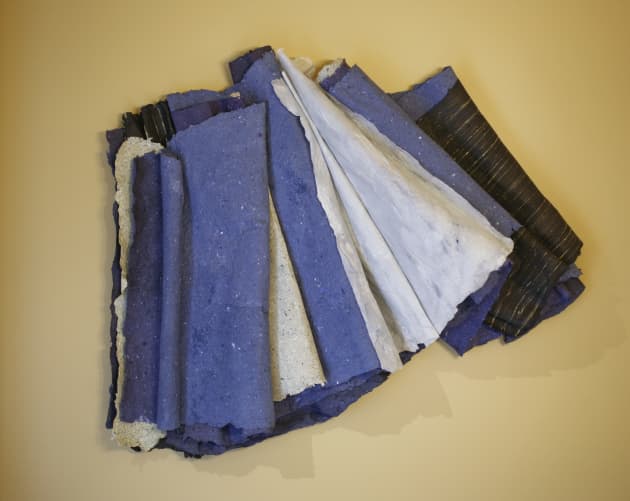 Photo: Gary Tardiff
Client: Private
Location: Manchester by the Sea, MA, United States
Completion date: -000
Artwork budget: $5,600
Project Team
Artist
Meg Black
Meg Black Studios
Other
Gary Tardiff
Gary Tardiff Photography
Client
Cathy Marrero
Homeowner
Industry Resource
Ron DuBois
Art of Framing
Overview
The homeowner wanted a wall relief sculpture inspired by the birch trees on her property. The sculpture dances along the wall much like the trees dance in the wind. I used a combination of cotton, linen and overeaten abaca pulp to get a variety of textures and feel for the sculpture.
Goals
We wanted to celebrate the birch trees that lined the property and could be seen out the window of the room where the sculpture is installed. Adding stripes to the panels to get the feel of bark, using a palette that was reminiscent of birch trees, and the sense of motion that mimicked trees waving in the breeze were all taken into consideration for this project.
Process
The homeowner came to my studio to view moquettes I had made of the ideas we were tossing around. I visited her house many times during the creating process to gauge how many panels we would need to get the full affect we were looking for and to determine the placement of each panel in order to create the sense of trees waving in the breeze. It took a lot more time than we anticipated but we were both very pleased with the end result.
Additional Information
I love this project and was grateful to the homeowner for commissioning me to do this work. I was a new direction for me and she took a risk that the sculpture would be successful. I hired a professional installer to install the work and Gary Tardiff to photograph it. Finished Feb 2012.