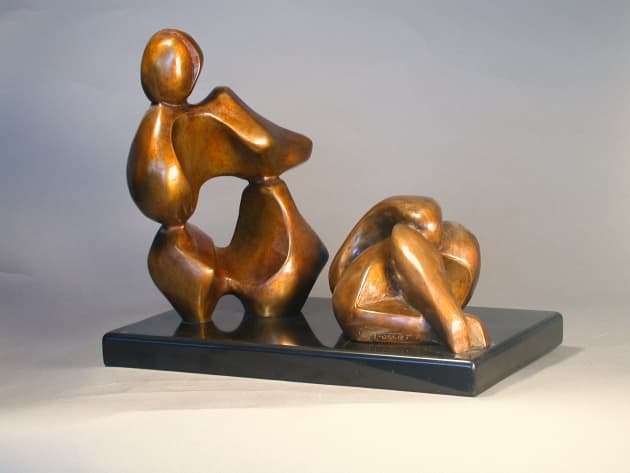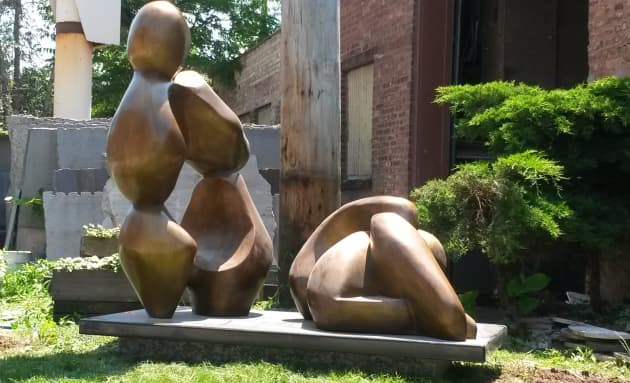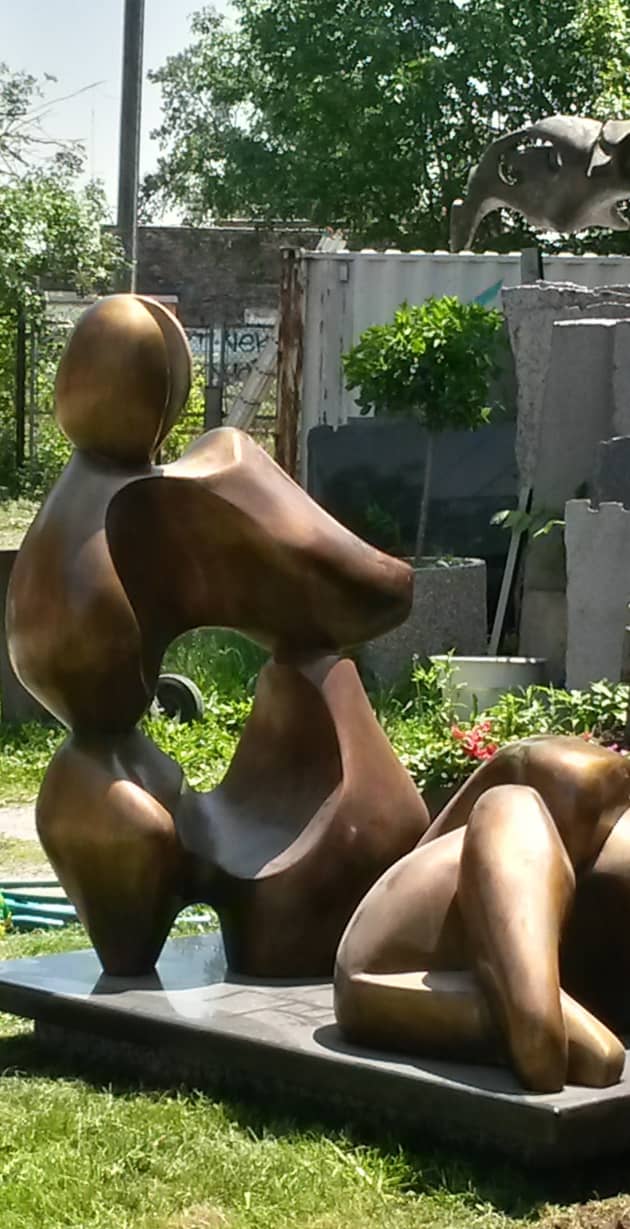 Client
Location: Chicago, Il, United States
Completion date: 2015
Artwork budget: $65,000
Project Team
Art Consultant
Jean Jacques Porret
arttzine
Artist
Jean Jacques Poret
Industry Resource
Shidoni Foundry
Overview
Sketches of what ended as the sculpture which I called "Vivace" were started back in February 2014, as a sitting male figuring in deep thought. Something somewhat similar to "Aubade" a sculpture that I made about 2 years earlier. Over a 15 day period, the sketches evolved to an elongated form with concave and convex shape which needed to blend together.
This sculpture is made of cast bronze, using the lost wax casting method.
Goals
I do not know why, but I split the figure in 2 pieces, one vertical and one horizontal. At that point, it all came together in my mind. I sculpted a maquette in clay which was so powerful that I decided to enlarge it.
Process
It was cast in a foundry in New Mexico, and my employees worked on it for the finishing, grinding, and sanding. I did the patina consisting of 3 coats of oxidation in my own shop/studio.
Additional Information
The finished size is 52 X 28 X 48" high.