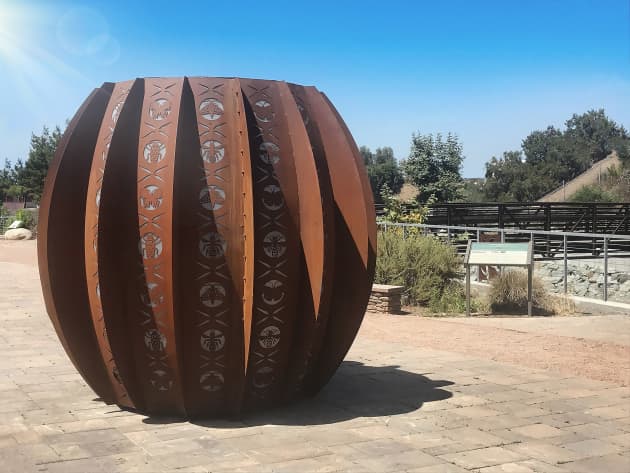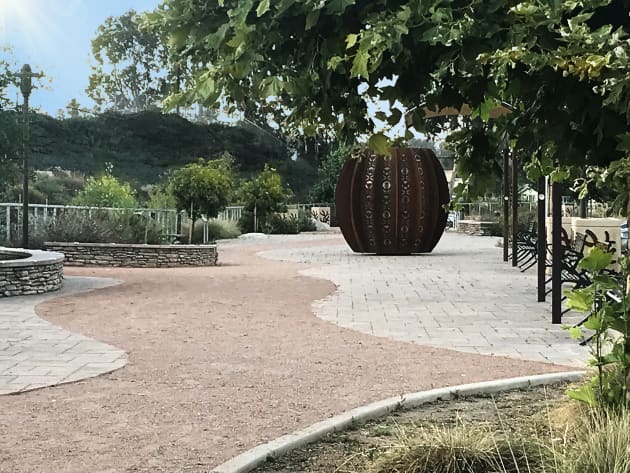 Photo: Deedee Morrison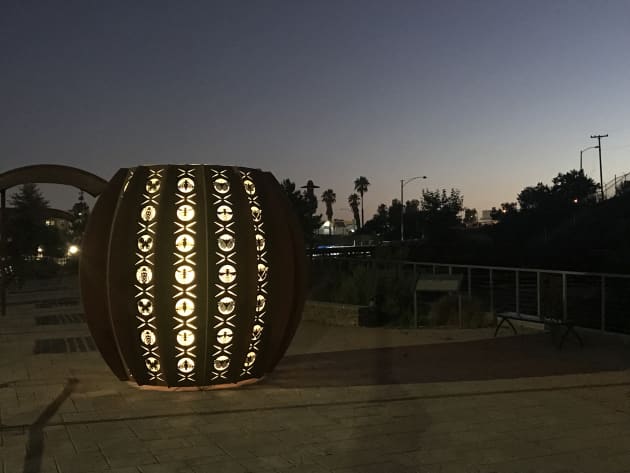 Photo: Deedee Morrison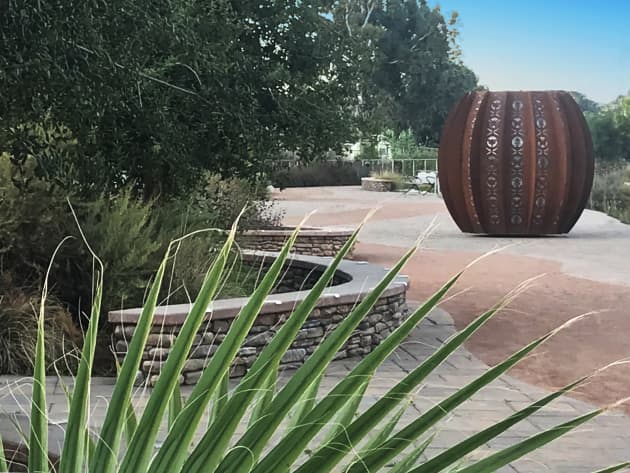 Photo: Deedee Morrison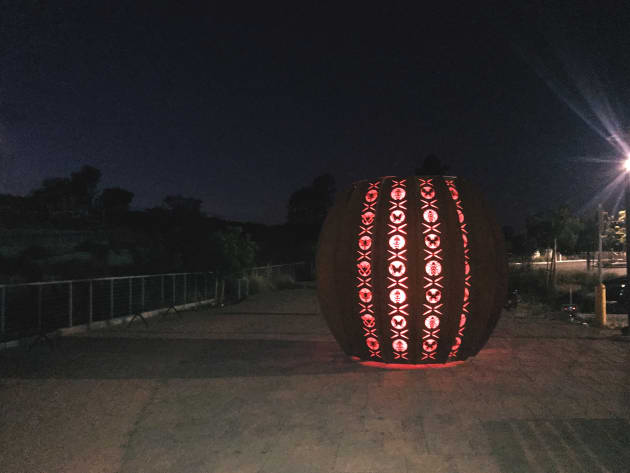 Photo: Deedee Morrison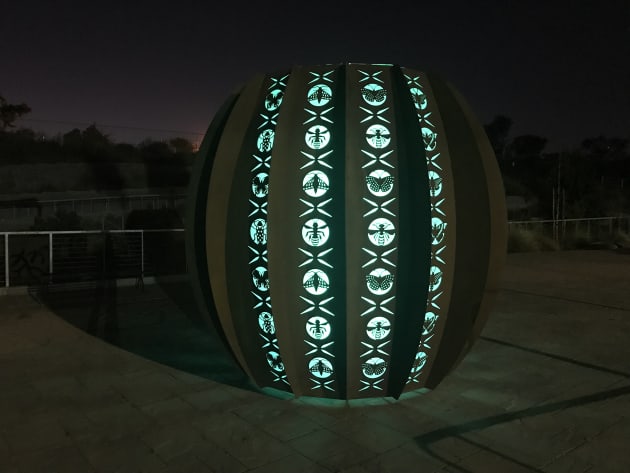 Photo: Deedee Morrison
Client: Jacobs Center for Neighborhood Innovation
Location: San Diego, CA, United States
Completion date: 2019
Artwork budget: $100,000
Project Team
Industry Resource
Mike Williams
Spec Fab Services
Industry Resource
Travis Nixon
Absolutely Electric
Industry Resource
Dan Funderburgh
Funderburgh Design
Industry Resource
Ed Bartlett
Plastic Products, LLC
Artist
Deedee Morrison
Omni Stories
Overview
10''H x 10'D – Laser Cut Corten Steel Sculpture with Programed LED Lights.The Visualize Biodiversity sculpture inspired by the shape of the Barrel Cactus. While interacting with the sculpture, you encounter many of the pollinator species that you find in San Diego's natural ecosystems. The goal is to foster public recognition of the spectacularly diversity of San Diego county and recognize a treasure that's to be valued and habitats to be protected. I believe that if we can individually have a unique experience with understanding an experiencing nature – we are more likely to fight to preserve it.
Goals
The initiative for the Chollas Creek Enhancement Program is to o take Chollas Creek from a hidden and neglected waterway into a linear urban park, becoming a historic, geographic, symbolic and civic focal point. The Chollas Creek public art project furthers the mission and encourages a return it to a place for exploration and play; where residents own the vision for the transformation of the space.
A grouping or a field of wildflowers is one of the most beautiful experiences we can encounter in nature. But wildflowers also support entire ecosystems for pollinators, birds, and small animals on a micro scale. Butterflies and other insects, small birds, and animals depend on seeds, nectar, and pollen for their food supply and life support system.The natural plants have adapted to an amazing array of habitats and microclimates in the region, achieving a balance with other living things and forming the foundation for all life. Imagine a place where, you can experience the incredibly diverse wildflower and biodiversity of the state of California.
Process
Visualize Biodiversity combines elements of creativity, education, environmentalism, and modern technology in an unprecedented way, celebrating the value of our natural resources and creating an opportunity to rediscover our connection to nature.Community initiatives:
Celebrating Biodiversity Coloring Books 
Walk Your Trails & Know Your Plants
Bee Count
Planting Our Backyards with Native Plants Class 
Community Gardens/Clean Up
Using Local Lot for Native Planting

Additional Information
The landscapes of San Diego County represent a rare jewel in America's crown of great natural spaces. From its 70 miles of scenic beaches to its majestic mile-high mountains, bucolic grasslands and deserts abloom with wildflowers, both wildlife and people enjoy and depend upon the assets of this terrain. The most biologically rich county in the continental U.S. is, however, also the most threatened. And San Diego County shelters approximately 200 imperiled plants and animals—more than in any other county in the nation.California has lost 95 percent of its riparian habitat since pre-settlement times.