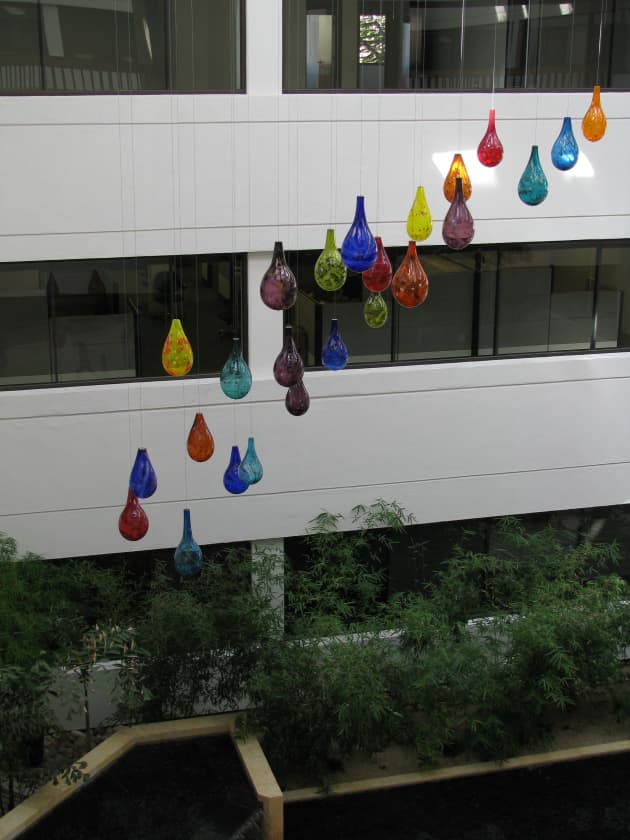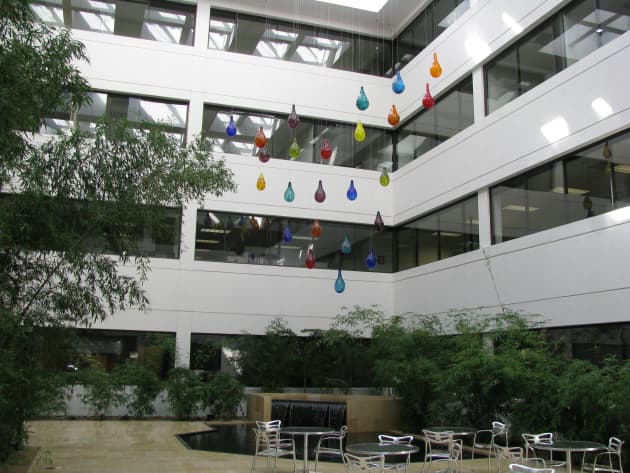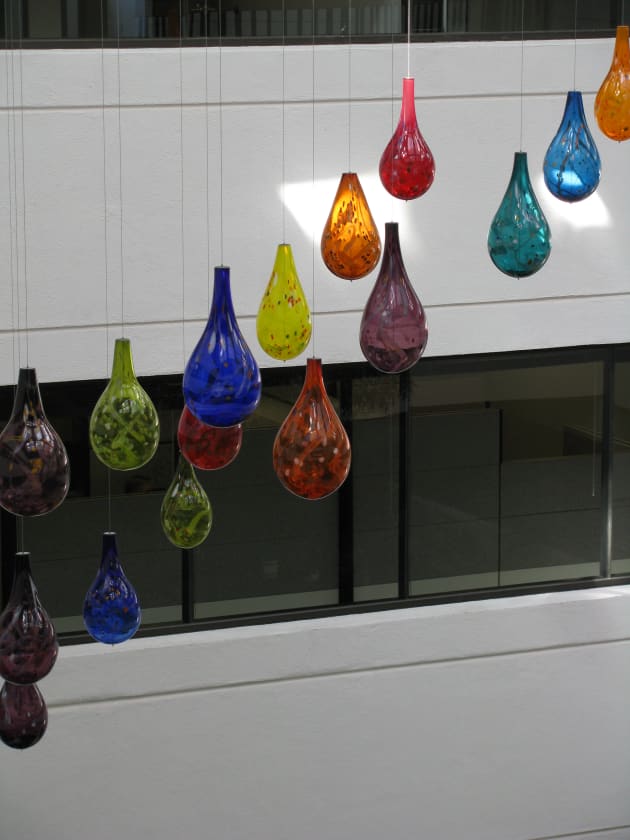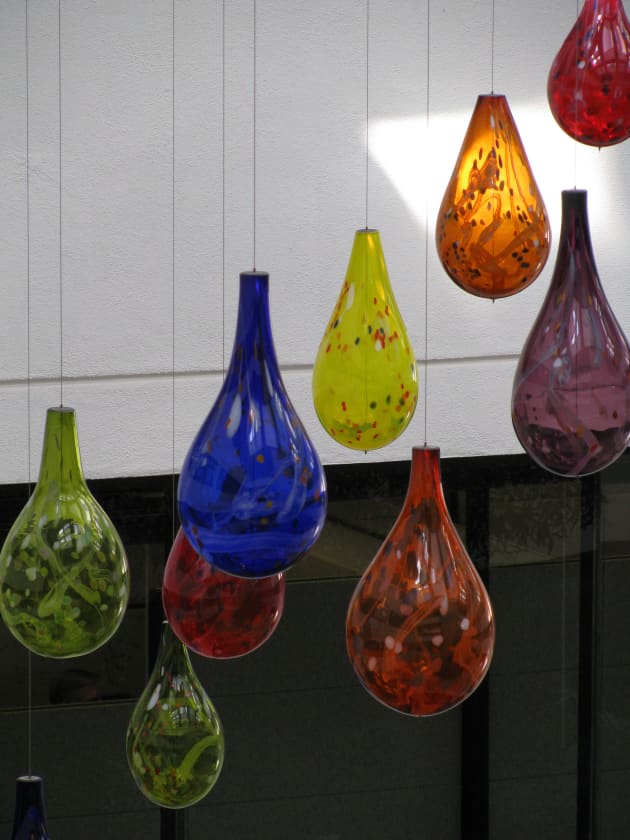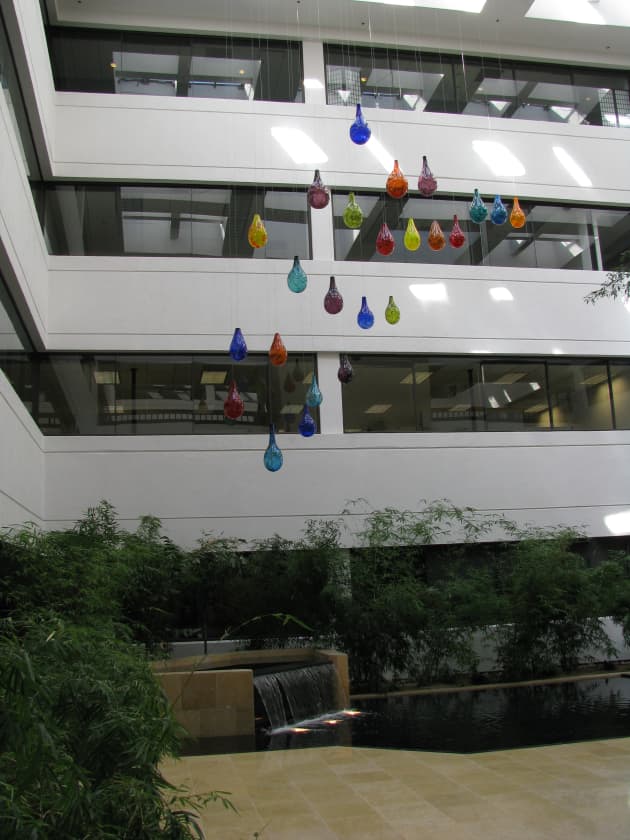 Client: Embarcadero Partners LLC
Location: Belmont, CA, United States
Completion date: 2007
Artwork budget: $26,000
Project Team
Art Consultant
John Natsoulas
John Natsoulas Gallery
Overview
This project involved creating 24 large raindrop shaped blown glass elements that were suspended under a skylight in the atrium of an office building. The installation was placed in the corner of the atrium above a water feature. The dimensions of the project are 36 feet high by 18 feet wide by 15 feet deep.
Goals
The concept for this piece was a rainfall which never reaches the ground known
as Virga. The idea was to bring color into the building using
glass and the natural light available from the skylights.
Process
I worked with the director of a gallery to bring the concept for this project to the client who owned the building where the work was to be installed. After several meetings and the creation of a prototype we were able to agree on a design for the project.
Additional Information
This was a challenging project as the skylight which the sculpture was to be installed under was 45 feet above the floor. It required a special lift for the installation. All of the mounting hardware was put in place ahead of time so I was able to complete the installation in one day.