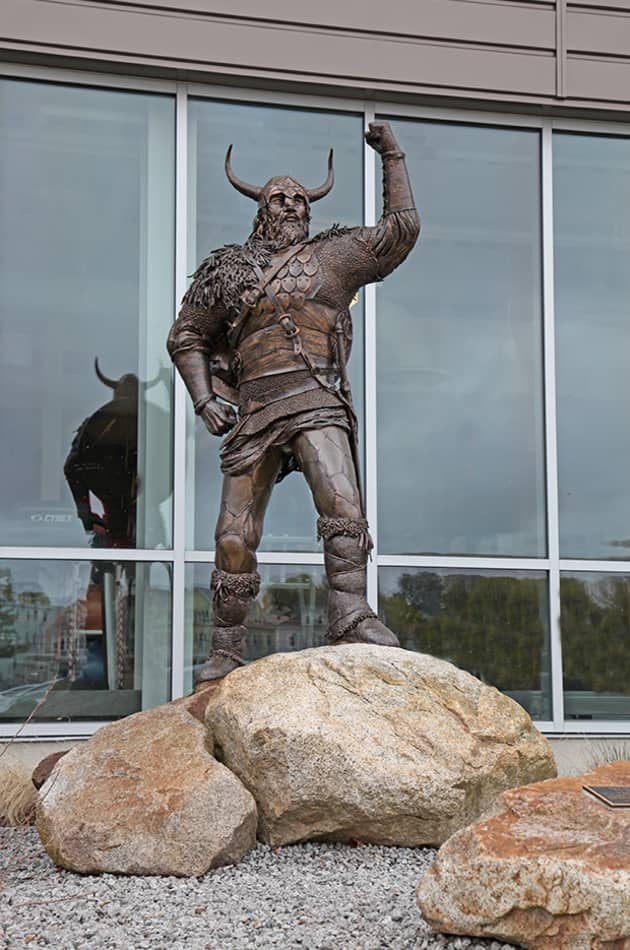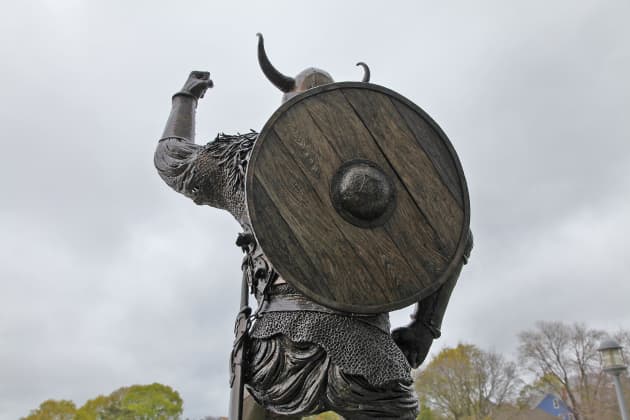 Client: Salem State University
Location: Salem, MA, United States
Completion date: 2013
Project Team
Client
Chris Williams
Salem State University
Overview
Salem State University, home of "The Vikings" was going through some big changes; a renovation of the athletics building and the AD and VP both retiring that year. They wanted to have their mascot made in bronze to mark the entry for the new facility. An RFP went out and I was chosen as a finalist. Working together with the AD and the VP, we designed and created the Viking that now stands at the entry of the O'Keefe Center.
Goals
The Viking is a school mascot and can be found in many forms on campus. The goal was to create a statue that would be embraced by the students and capture the spirit of the University. With the new building in the works, it would also call attention to the new entry. It was formed and fabricated in bronze and stands 9' tall above its boulder landscape. It has become a strong landmark where the students line up for photos at every event.
Process
The Vice President and Director of Athletics followed the process of development. From the initial model to final product, it was a collaboration of ideas. As this piece came together and all of that armor was created, it seemed a shield in front would block some of the view, so we slung it over his back showing off the entire figure. Great last minute design change. This is what I love about the process of hand fabrication. The design can be changed along the way if need be.
The building was under development during the creation of the Viking and I was able to work with the AD, the VP and the contractor for on site development considerations and plan the best way to display the piece. Again it's this collaboration that drives the outcome. On the day of installation I was on site aiding in the placement of the rocks and final placement of the Viking. When this is not possible, renderings are often provided as a guide.