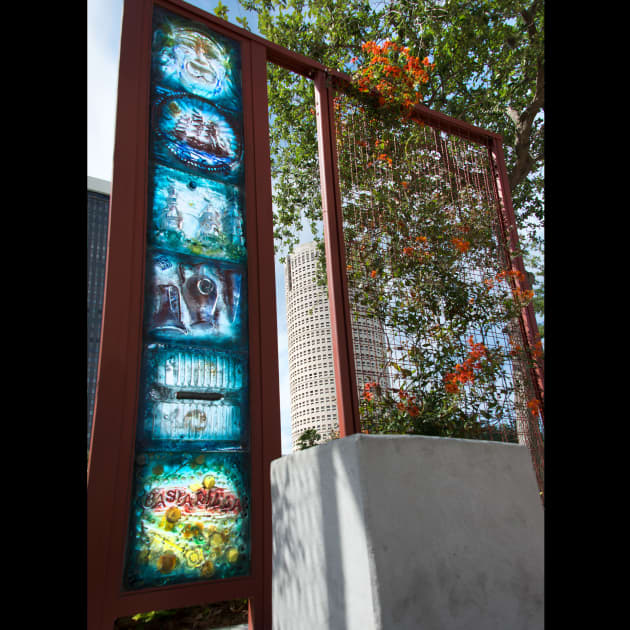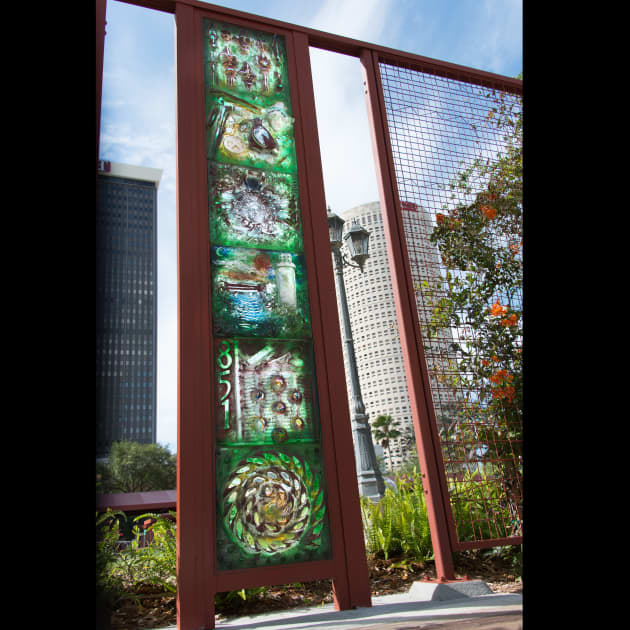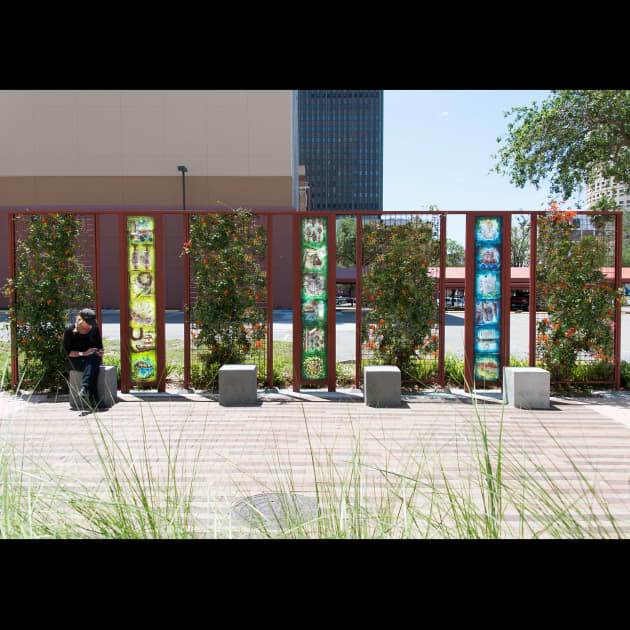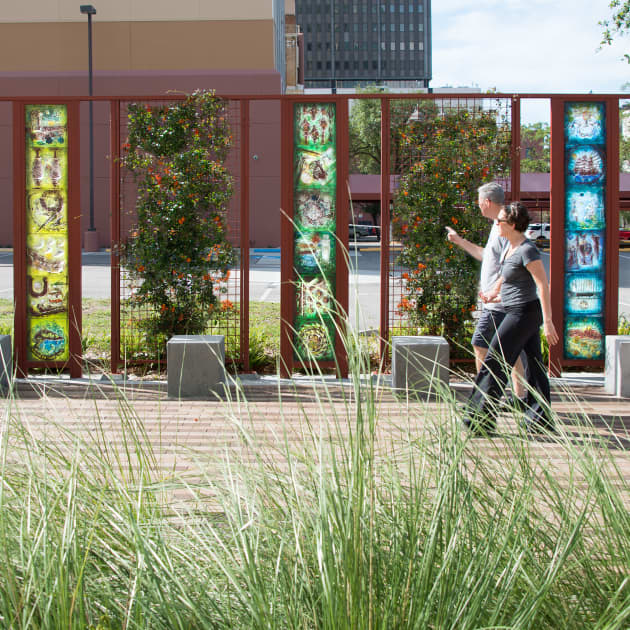 Client: City of Tampa
Location: Tampa, United States
Completion date: 2012
Artwork budget: $100,000
Project Team
Architect
Phil Graham
Phil Graham Landscape Architecture
Architect
Phil Graham
Phil Graham Landscape Architecture
Overview
This project is part of the Zack Street Promenade of the Arts in Downtown Tampa Bay, Florida. It consists of three 8.5-foot-tall panels, each featuring six cast-glass tiles integrating architectural, cultural, and natural imagery in light of the city's diverse history.
Goals
The goal of this project is to beautify the city and promote pedestrian traffic. The cast-glass tiles are brightly colored and glisten in the Florida sun, calling the attention of pedestrians and encouraging interaction with the work. Gott spent much time researching the history of Tampa Bay in order to create a work that would enable viewers to better understand the various influences that have shaped the area. Gott incorporates the Hillsborough River and Tampa Bay throughout all three panels, for the waterways had an immense effect on the development and culture of Tampa Bay. The University of Tampa, the Tampa Theatre, Ybor City's Cigar industry, as well as Native American and Spanish influence are all themes Gott explores though imagery on the panels.
Process
Susan Gott collaborated with landscape architect Phil Graham in order to create an installation that would be both visually pleasing and emphasize different cultural, historical, and natural imagery that has shaped the spirit of the Tampa Bay area.