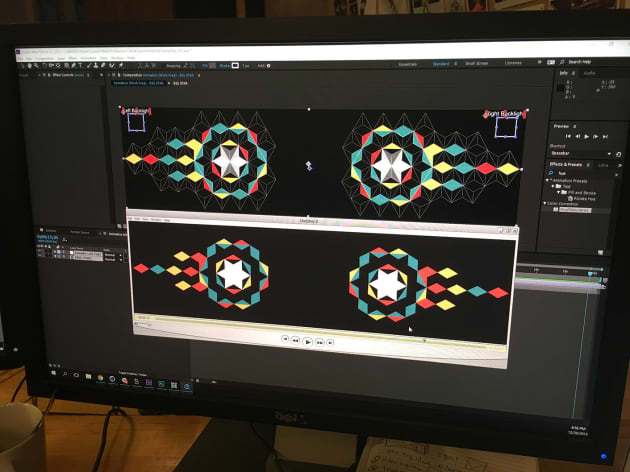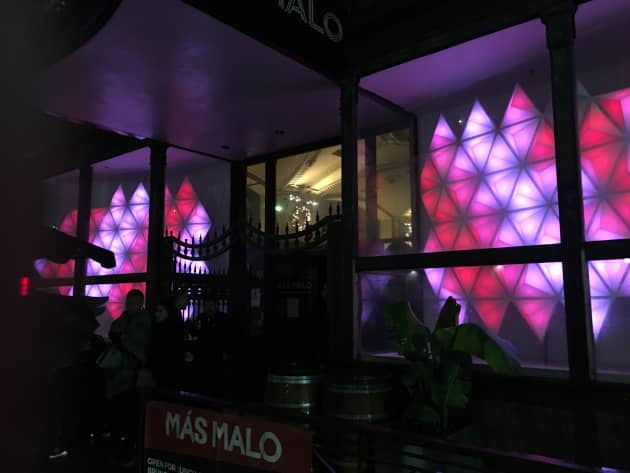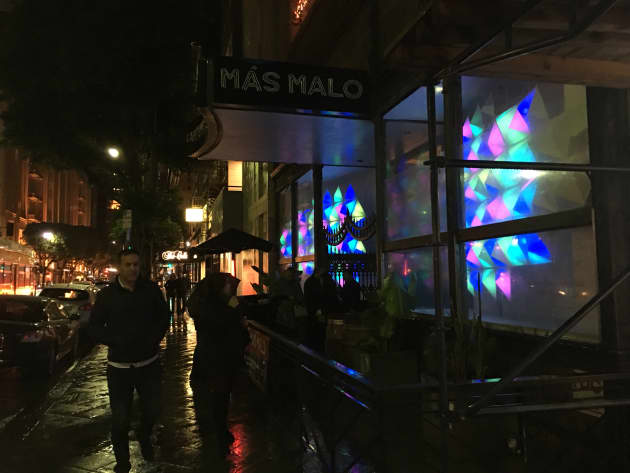 Client: Buck Design / Mas Malo
Location: Los Angeles, CA, United States
Completion date: 2017
Project Team
Artist
Moses Journey
Buck Design
Artist
David Glicksman
Buck Design
Overview
Ventanas Malas serves the dual purposes of enlivening the entry of Mas Malo restaurant in downtown Los Angeles, and of showcasing the animation and technical chops of Buck Design as we enter the Experiental market. Built from vacuformed plastic, thousands of addressable LEDs, and custom hardware and software, Ventanas Malas uses technology to bridge the worlds of sculpture, design, and animation.
Goals
Our goal was to showcase our ability to treat exotic materials and new technology as an artist's medium. Creative technology projects often require expertise in many disparate disciplines, but rarely treat them as parts of a cohesive whole. Ventanas Malas gave us the opportunity approach an incredibly complex system from a designer's perspective, and to have some of the world's best animators to bring it to life.
Process
As the system architect in a design and animation studio I had to approach this project as a collaboration from day one. Our studio employs very talented designers and animators, but I couldn't expect them to learn all of my programming or engineering concepts under a tight deadline. The challenge was to communicate with artists, engineers, fabricators, and other stakeholders, then to build not only the sculpture itself but the tools that allowed everyone involved to shone with their existing skills. It was an incredible balancing act, but it worked all the more beautifully for the diversity!
Additional Information
Head to Buck.tv for an eyefull of incredible design and animation. For a full list of credits, see http://www.appliedesoterics.com/portfolios/ventanas-malas.