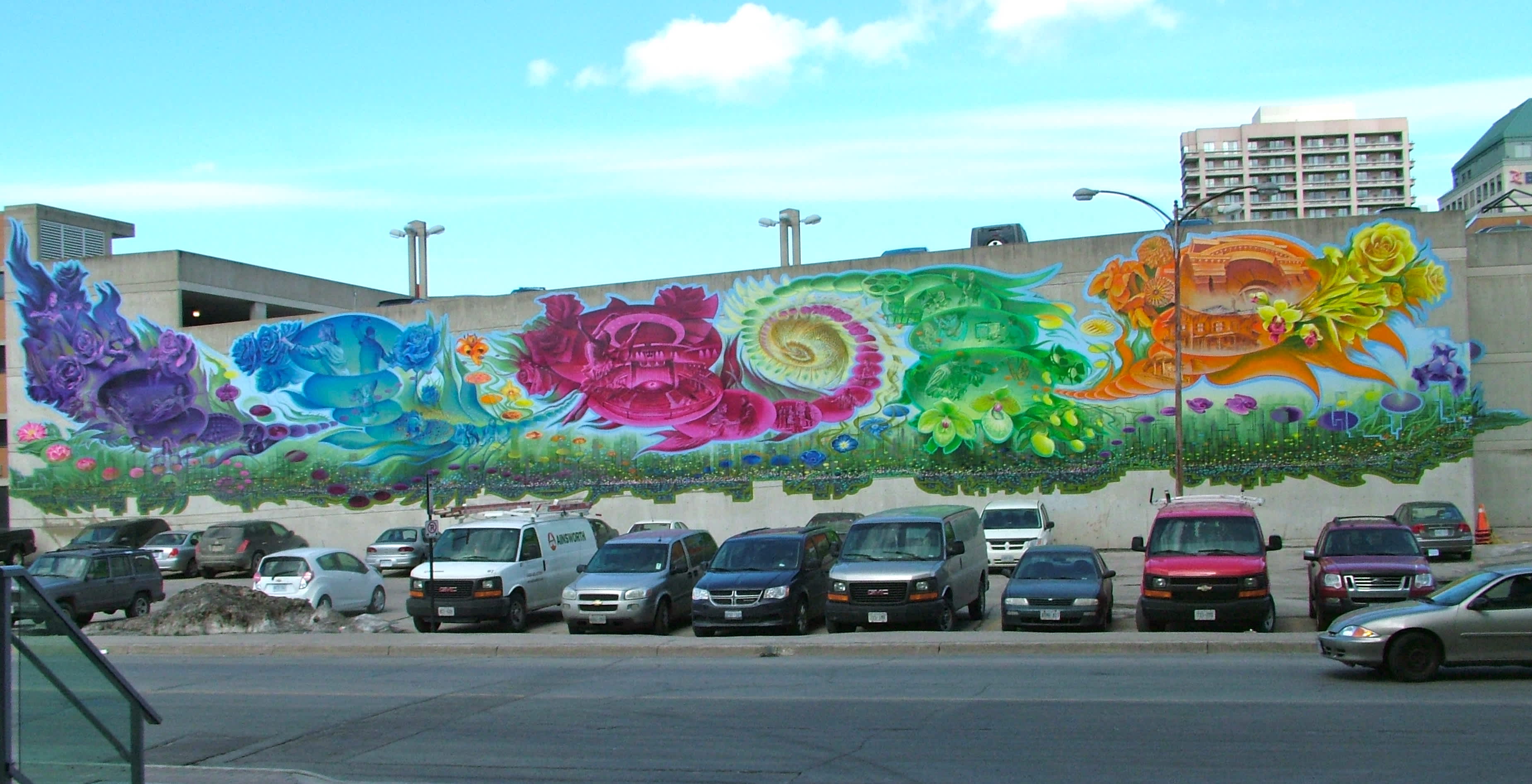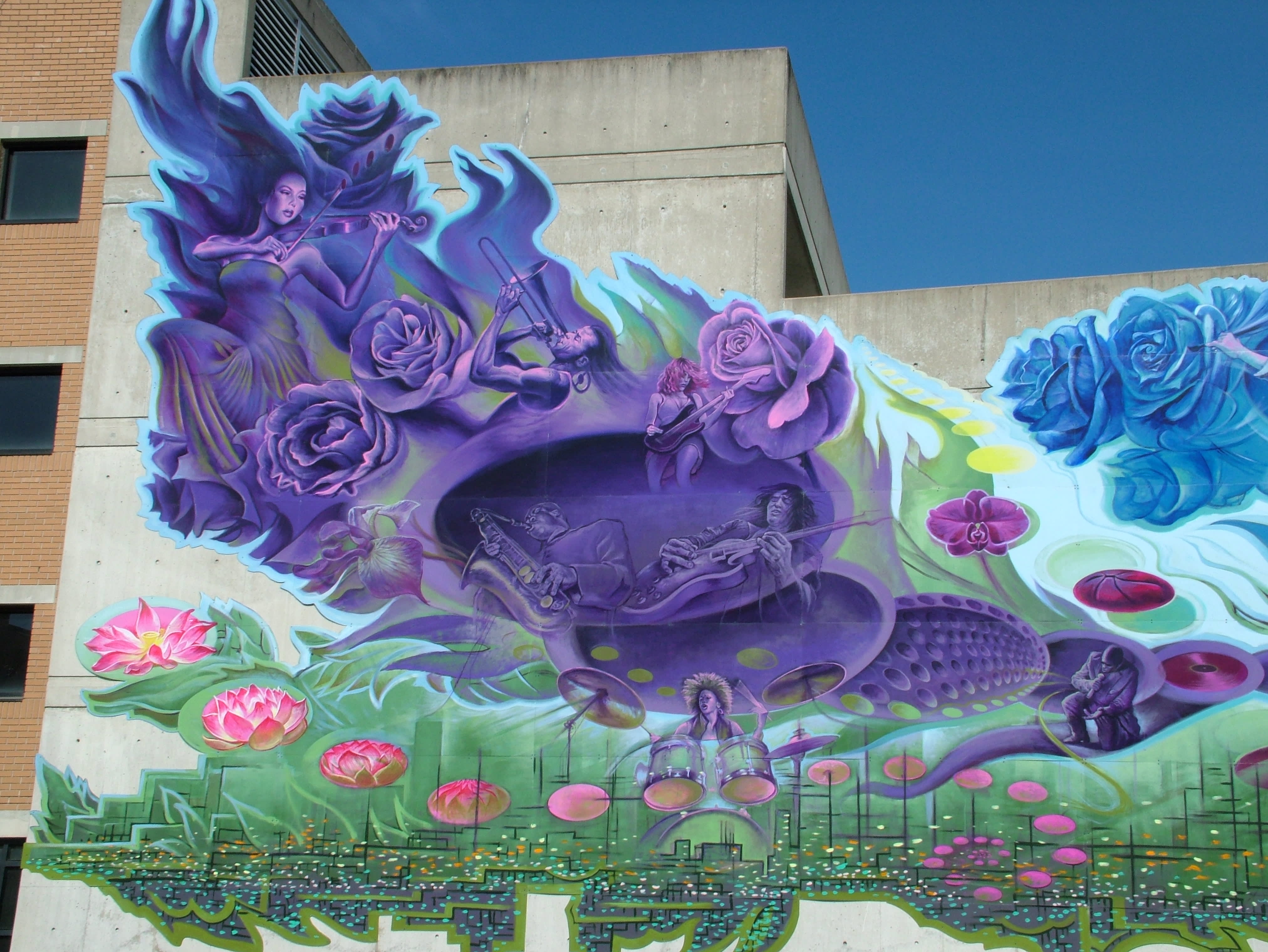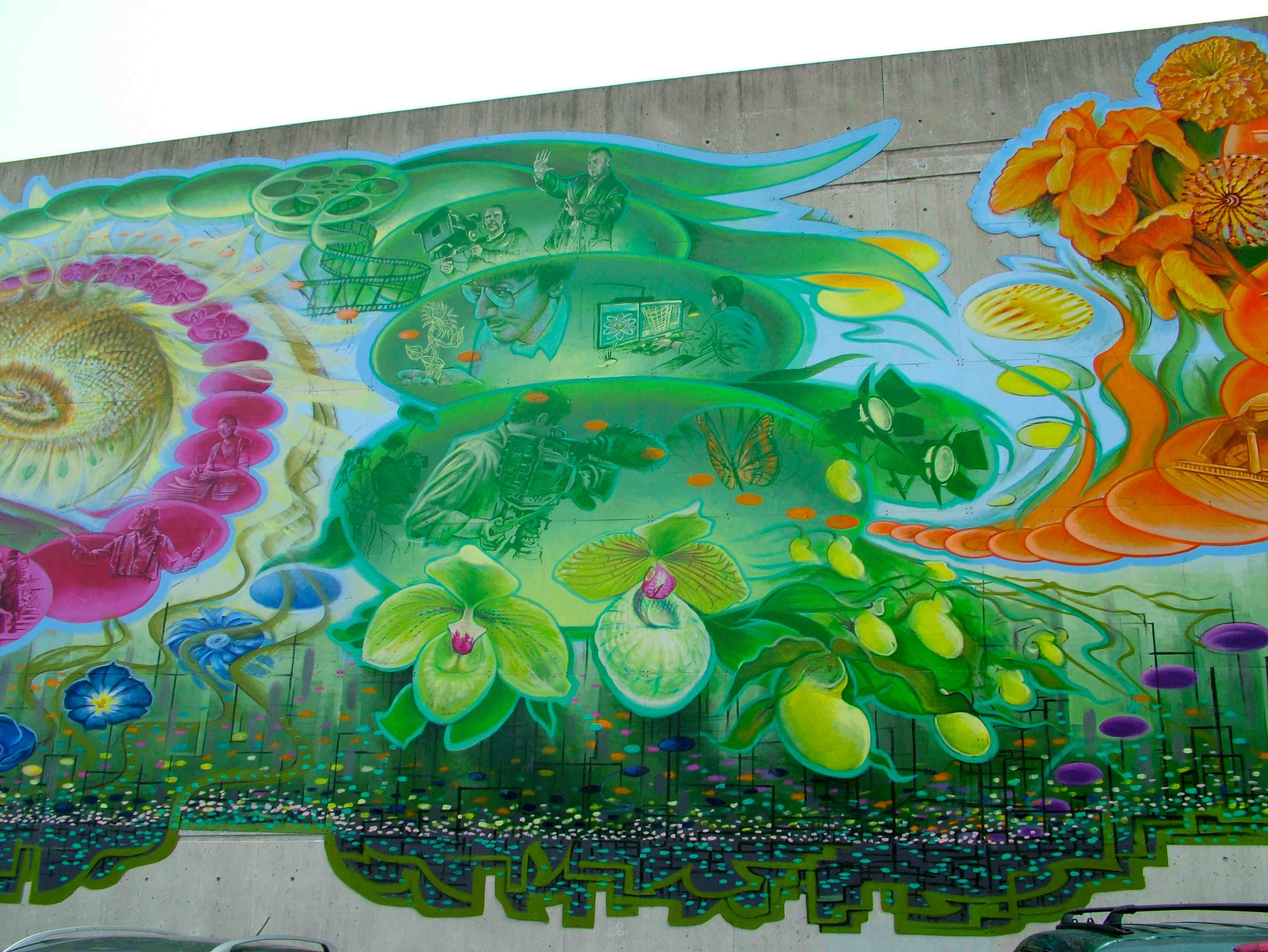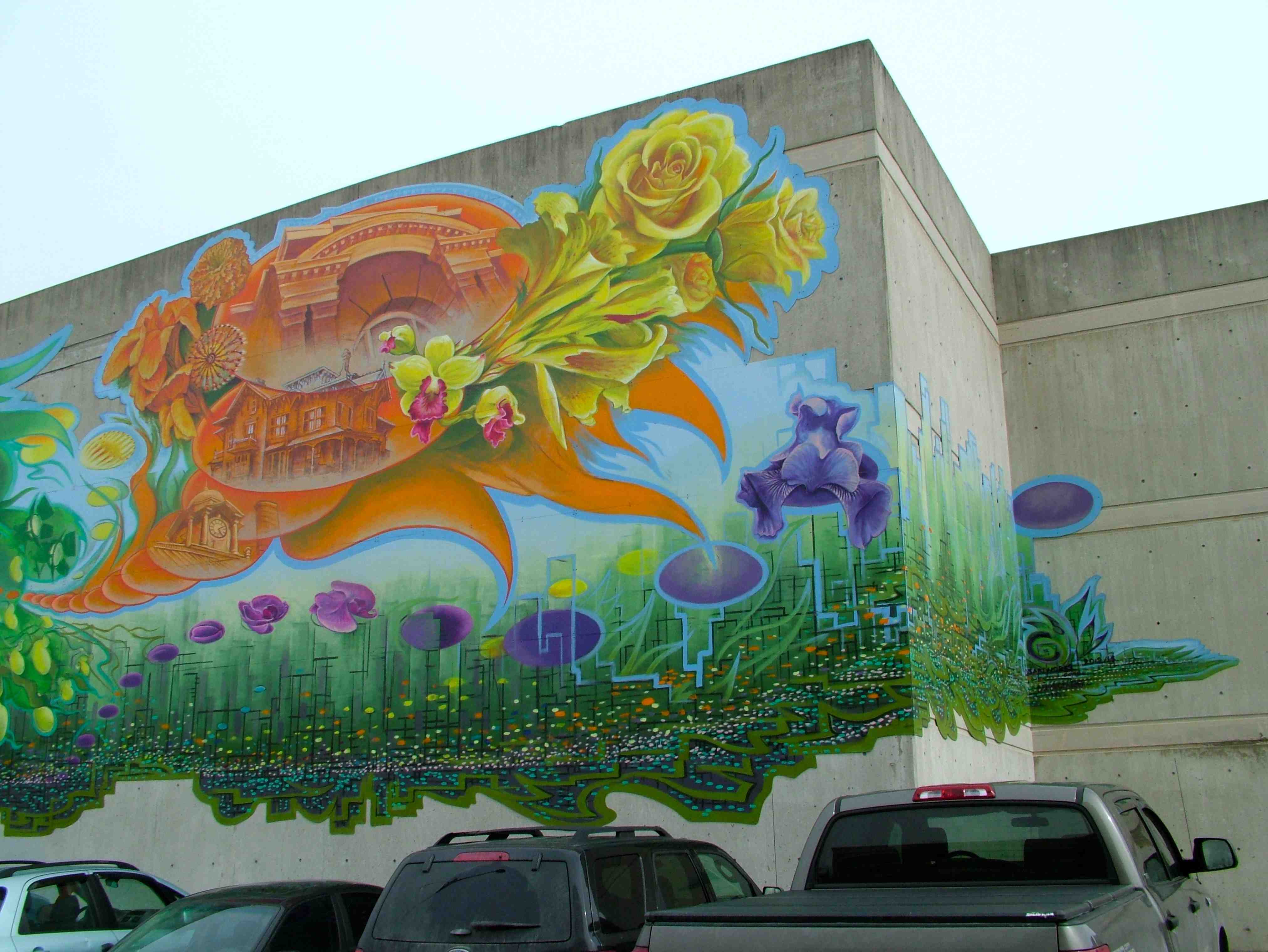 Project
Client: Brampton Arts Council
Location: Brampton, Canada
Completion date: 2013
Artwork budget: $80,000
Project Team
Artist
Charlie Johnston
C5 Artworks
Public Art Agent
Brampton Arts Council
Artist
Charles Johnston/ C5
C5 Artworks
Artist
Charlie Johnston/ C5
Overview
"Urban Garden Bouquet", 2013. 36'x 174', acrylic on ACP panels; mounted on concrete. A celebration of Brampton's 'Flower City' designation and their 'HACE' district (heritage, arts, culture, entertainment), one that relates urban growth to the blossoming of a floral garden. A bouquet emerges for each facet of the city's culture. The cut out polymorphic shape of the panels allows the mural to flow organically across the concrete surface of the walls.
Goals
The theme of "Urban Garden Bouquet" is based on several modular concepts that will be united into a single design on the location described. For this mural, I have evolved the concept into a dynamic image relationship between monumental floral bouquets, vignettes of the prospering urban culture, and a dynamic interplay of representational and graphic imagery. To achieve this connection, I am using some of the motifs seen in my 'Urban Forest' mural, which uses colourful spherical shapes to express a similar environmental relationship. The added feature is to incorporate vignettes into many of the larger spheres to represent the flourishing spheres of activity in a dynamic metropolitan landscape. These 5 bouquets will be created as a complete panel mural, which may subsequently be separated from one another and relocated to as many as 5 different sites should the need arise. Each sphere/ bouquet unit is unique but maintains a continuity of design with a 'look' that will allow them to interrelate from a variety of locations. Urban/ Garden/ Bouquet is a reminder that when we take the time to stop and 'smell the roses', the city and its' cultural presence prospers, blossoms like a beautiful flower garden.
Process
The Brampton Arts Council gave me carte blanche with the design. I worked with the committee and the city to ensure symmetry between the artwork I was creating and the principles they wished to embody. I produced the artwork on panels in my studio and delivered the panels for installation.