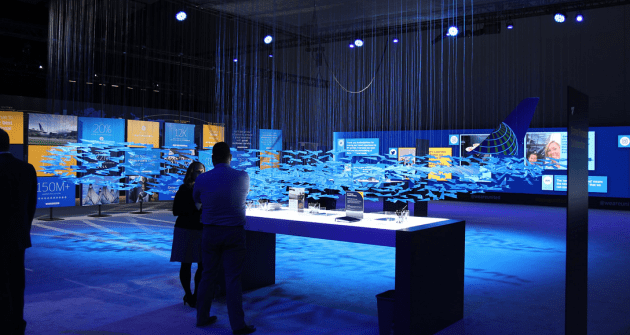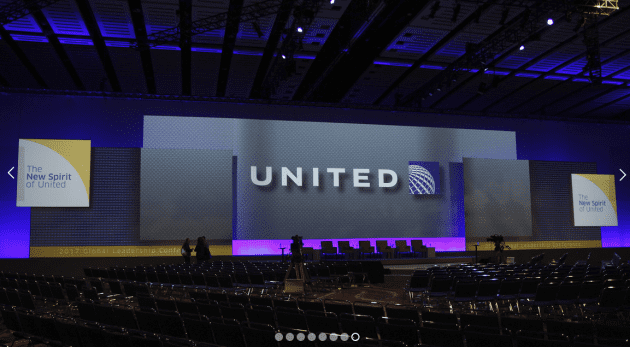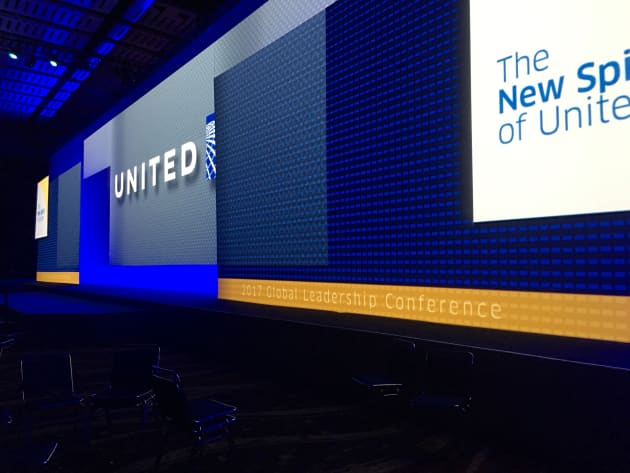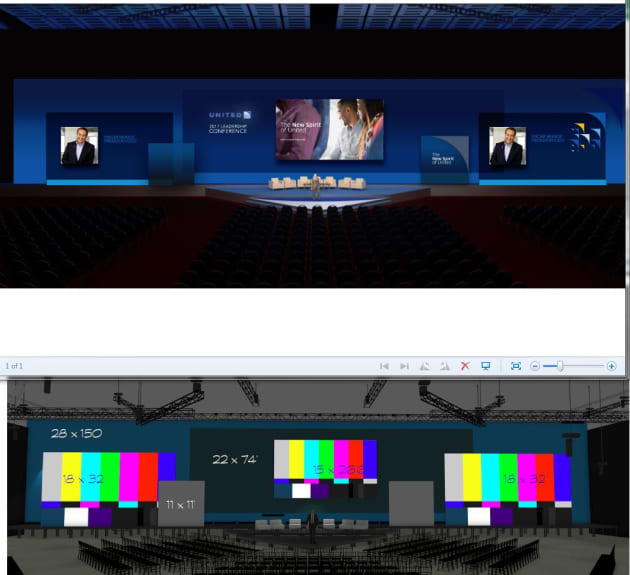 Client: United Airlines
Location: Chicago, IL, United States
Completion date: 2017
Project Team
Industry Resource
Paul Williams
LSAV, Lakeshore Audiovisual
Overview
United Airlines was hosting over 800 of their global executives for a 2 day meeting in Chicago at McCormick Place. An executive presentation was to be given both days along with the unveiling of their premier Polaris First Class offering. A refresh of the brand and a focus on a new spirit of UAL complemented the event.
Goals
I was commissioned to bring all the elements of design, messaging and corporate branding together as a cohesive brand design strategy.
Process
The design team alone was a combination of three agencies. Weekly and eventually daily meetings were held keeping the process in check. I continually reworked sketches to accommodate branding and fabrication needs as well became a point of contact for the head of production. Working in combination with two producers, all graphics, media, exhibits and digital design were produced and executed flawlessly.
Additional Information
In situations such as this, there is one chance and one chance only to ensure that everything works as planned. Design, scenic fabrication, installation and rigging all need to work as one. Once on site, the entire production needs to be orchestrated utilizing, lighting directors, projectionists, sound engineers and various other services.