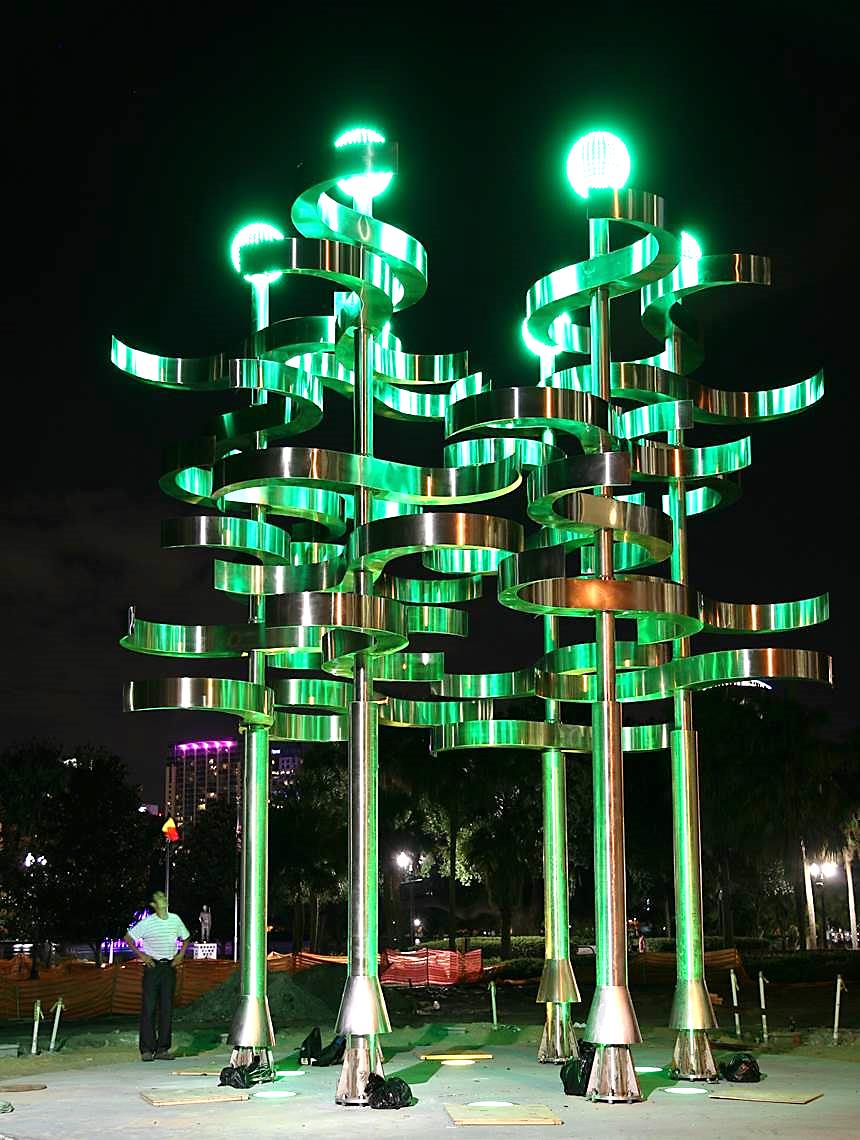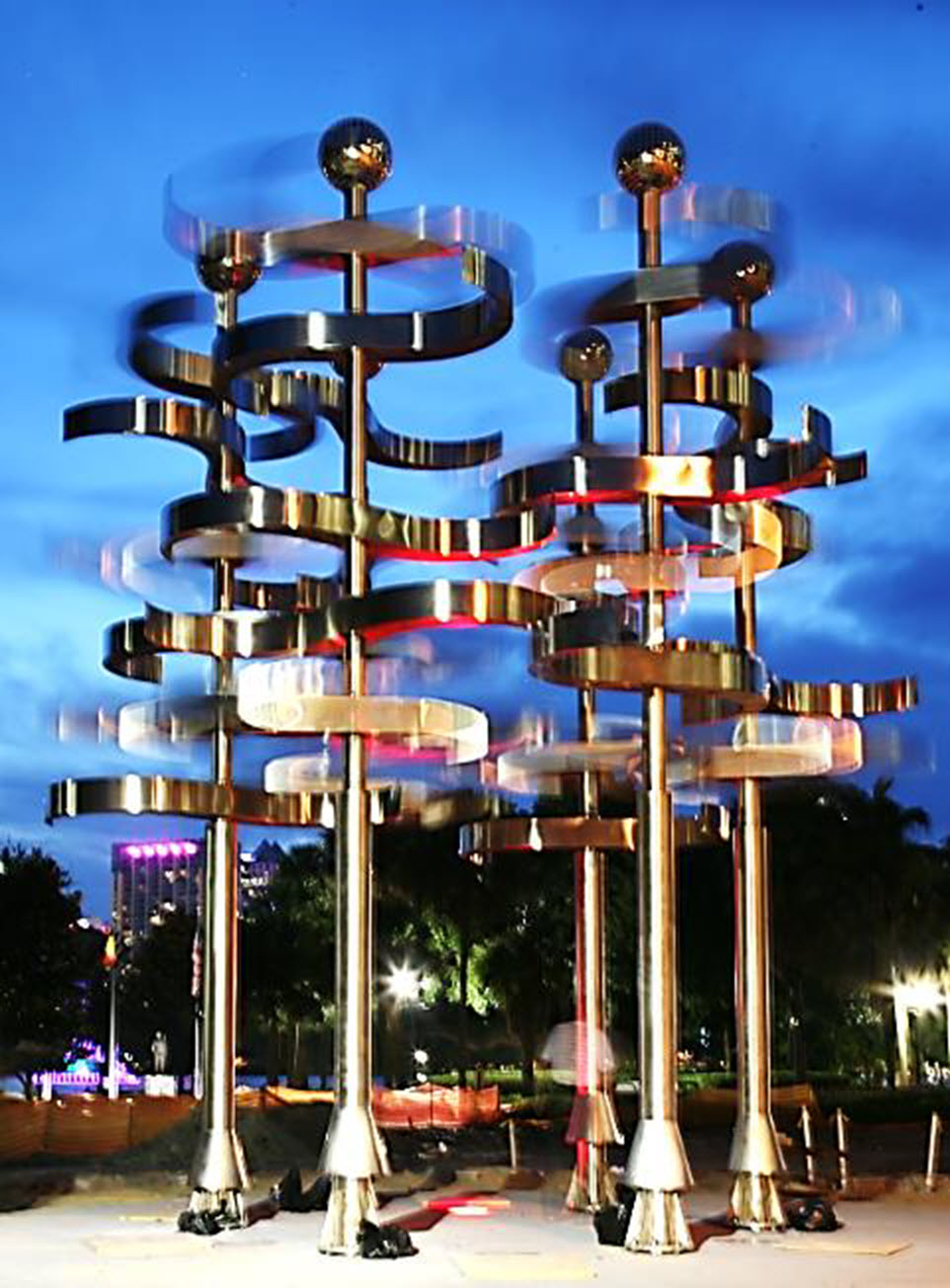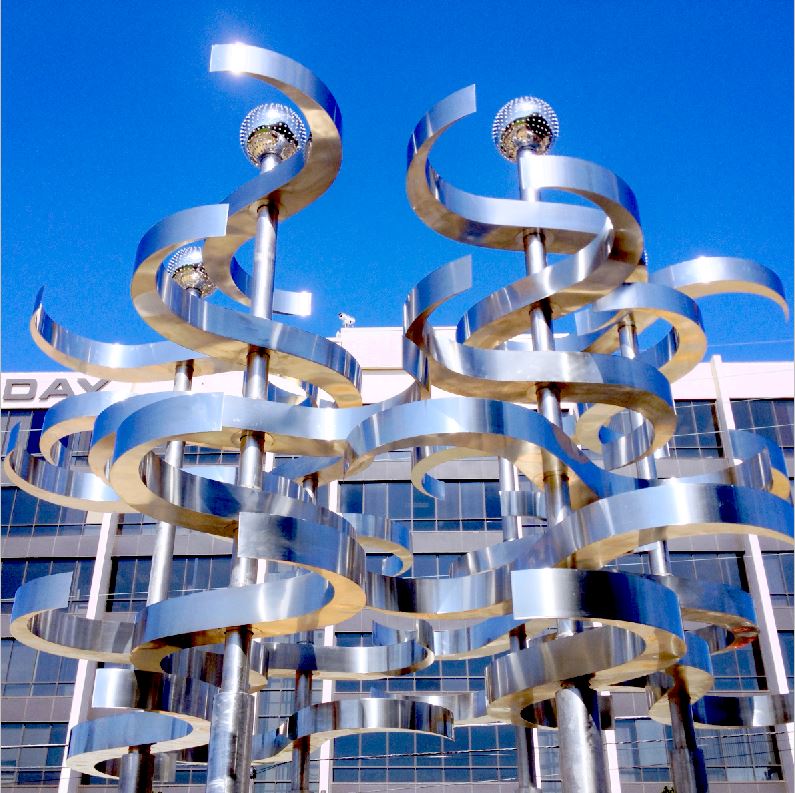 Project
Location: Orlando, United States
Completion date: 2013
Project Team
Artist
SEE ART ORLANDO
SEE ART ORLANDO, Inc.
Overview
UNION #2 ;
A group of 6 wind driven kinetic wing sculptures, commissioned by the City of Orlando and permanently installed 2013 in the Central Lake Eola Park, Orlando, Florida, USA.
Six sculptures, 25ft (7.5m) tall, Stainless Steel, programmable RGB LEDs, Hourly Light Chime, Synchronized to the City Color Program. See the CNN INTERNATIONAL Documentary about Ralfonso and this project at: www.cnn.com/videos/tv/2015/01/28/spc-art-movement-wind-scultures.cnn
Goals
The SAO, See Art Orlando organization launched an international sculpture competition for 7 prime sites in the Central Lake Eola Park, Orlando, Florida, USA. The objective was to enhance the park with 7 new monumental public sculptures. The budget was well in excess of 1.5 mio. USD and was contributed by 7 major private sponsors. Harvey and Carol Massey were so generous to contribute the entire amount for this new UNION #2 sculpture commission.
Process
As one of the selected artists to be commissioned, we worked with the SAO team all relevant departments of the City and the Mayor of Orlando and his staff to create an iconic and most memorable group of constantly changing, wind-driven kinetic and light sculptures. All in all 8 City Departments and over 50 people were involved in the realization of this project.