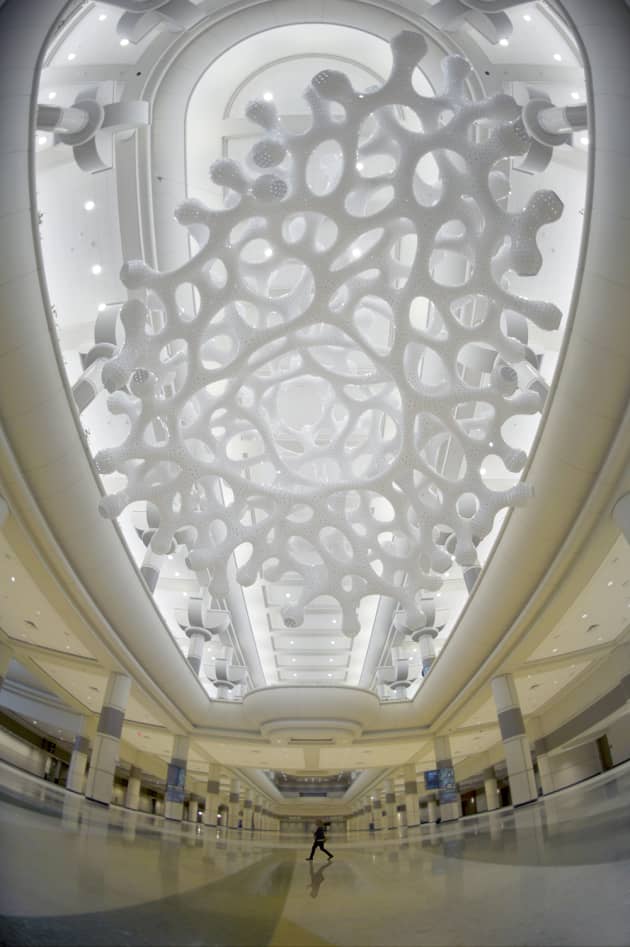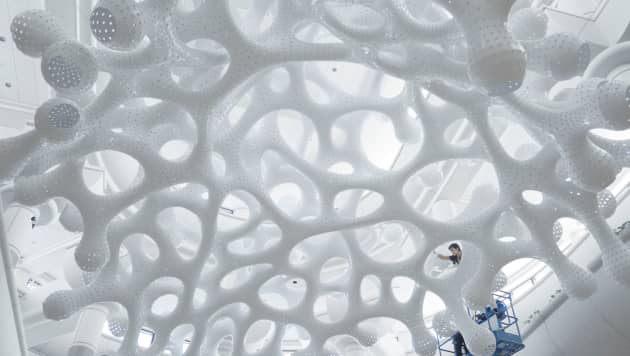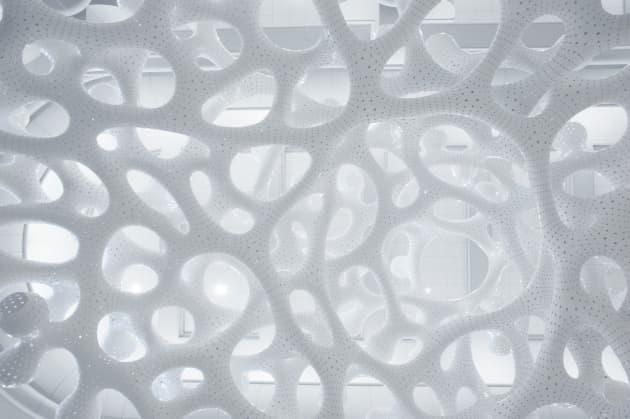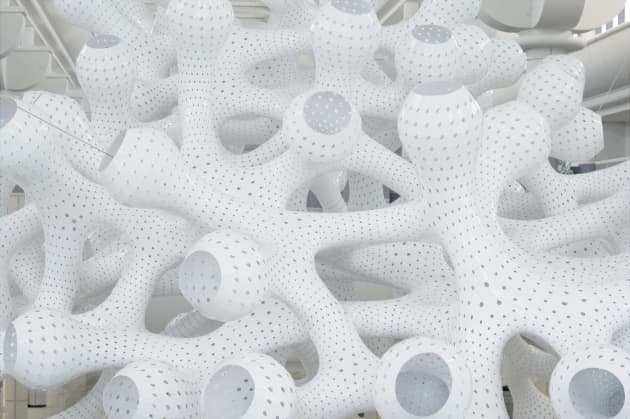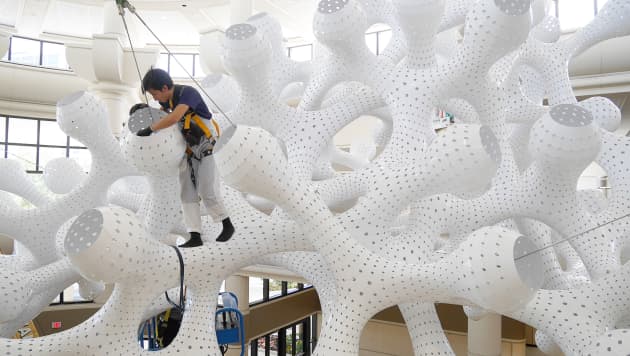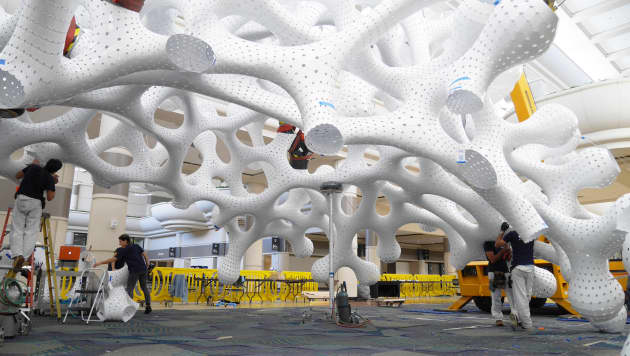 Client: Orange County Convention Center
Location: Orlando, FL, United States
Completion date: 2016
Project Team
Client
Orange County Arts & Cultural Affairs
Orange County Arts & Cultural Affairs
Overview
Under Magnitude is a two-story tall permanent structure suspended within the Orange County Convention Center. At 25' tall, 30' wide and 45' deep, the funnel-shaped affects the architectural atmosphere of the otherwise vast atrium in which it is situated. As passersby walk underneath it or, on the mezzanine level, at eye level, the piece is impossible to ignore. It provokes known associations — is it a coral? bones? a swimming cap? — based on the subjective point of view of each viewer.
Goals
The objective was to architecturally affect one particular atrium within the building. Orlando's Orange County Convention Center is the second largest convention center in the country -- a space where it is easy to get lost. Under Magnitude acts as an icon. It sets the particular hall apart from others, and cultivates a sense of place within the massive building. However, once it is approached, the objective of the piece is to create an experience. Though it is removed from the ground plane and suspended above, the piece's funnel shape has an architectural presence. Encountering it, a viewer may find themselves lost in a state of wonder about the piece -- what it is, what it means, how it was made. The goal is to incite curiosity and then reward discovery.
Process
The Orange County Convention Center was an existing building when this project was commissioned by Orange County Arts & Cultural Affairs. The commissioning agency was active in providing feedback as the project developed, first after the initial stage of winning the competition, and continuing through design development. In particular, color was a participatory conversation. White was selected in the end to help the unify the sub-elements of the piece -- an intricate network of bulbous and bone-like branches that create a three-dimensional subspace, but which reads as one curvilinear surface.
Additional Information
The project is made of 4,672 custom-designed 'structural stripes,' digitally fabricated from 1/8 inch aluminum, all fastened together by 103,723 rivets. Structural Stripes are an invention of the studio, developed through projects increasing in scale and complexity over the last ten years. The form and method of construction mean the piece has an extremely high degree of double curvature (curved in two directions at once) and thus high structural stability; the material is thinner than a credit card, yet the piece is strong enough to walk upon.