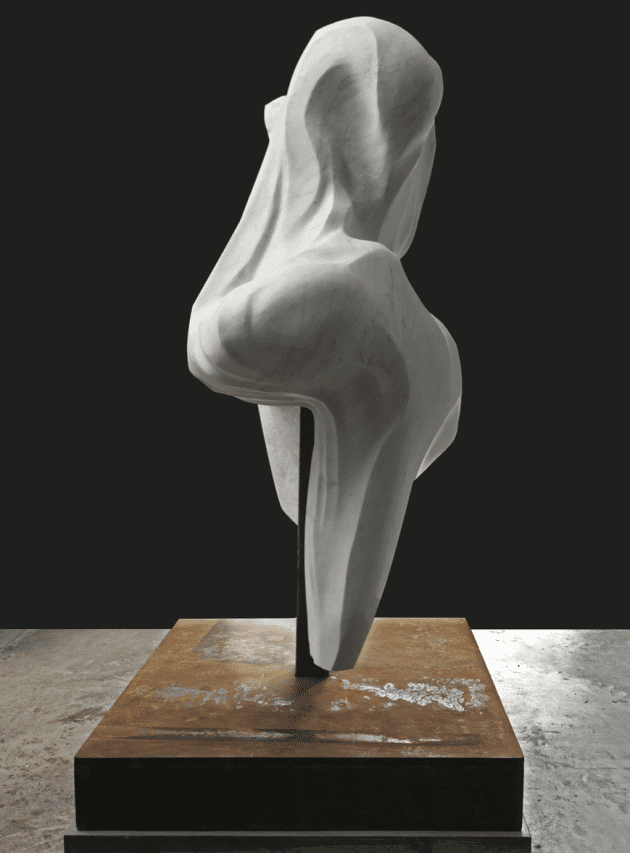 Photo: Photography by Charlie Schuck
Client: Private
Location: Seattle, WA, United States
Completion date: 2015
Artwork budget: $250,000
Project Team

Overview
The conception of the project started in 1984 with drawings. It evolved over the years trough different materials and models. Finally in 2015 I went to Pietrasanta, Italy and carved the final version. It was shipped to Seattle in a container, delivered and installed without a problem.
Goals
This art work was not created alongside a specific project but was chosen to live in and enhance the space. It humanizes the overall feeling of its surrounding and makes it hard to imagine the space without it.
Process
Many trades were involved in the creation of this work. First, an American team crated and shipped of the life size model to Pietrasanta, IT. It was then received by an Italian CO and delivered to an artisan who I hired to select the marble and prepare the 2 blocks for my arrival. I spent 9 weeks carving the piece with the help of one artisan. A structural engineer help with the design of the base and supervised its construction. The piece was shipped to Seattle and installed by Artech, Seattle.