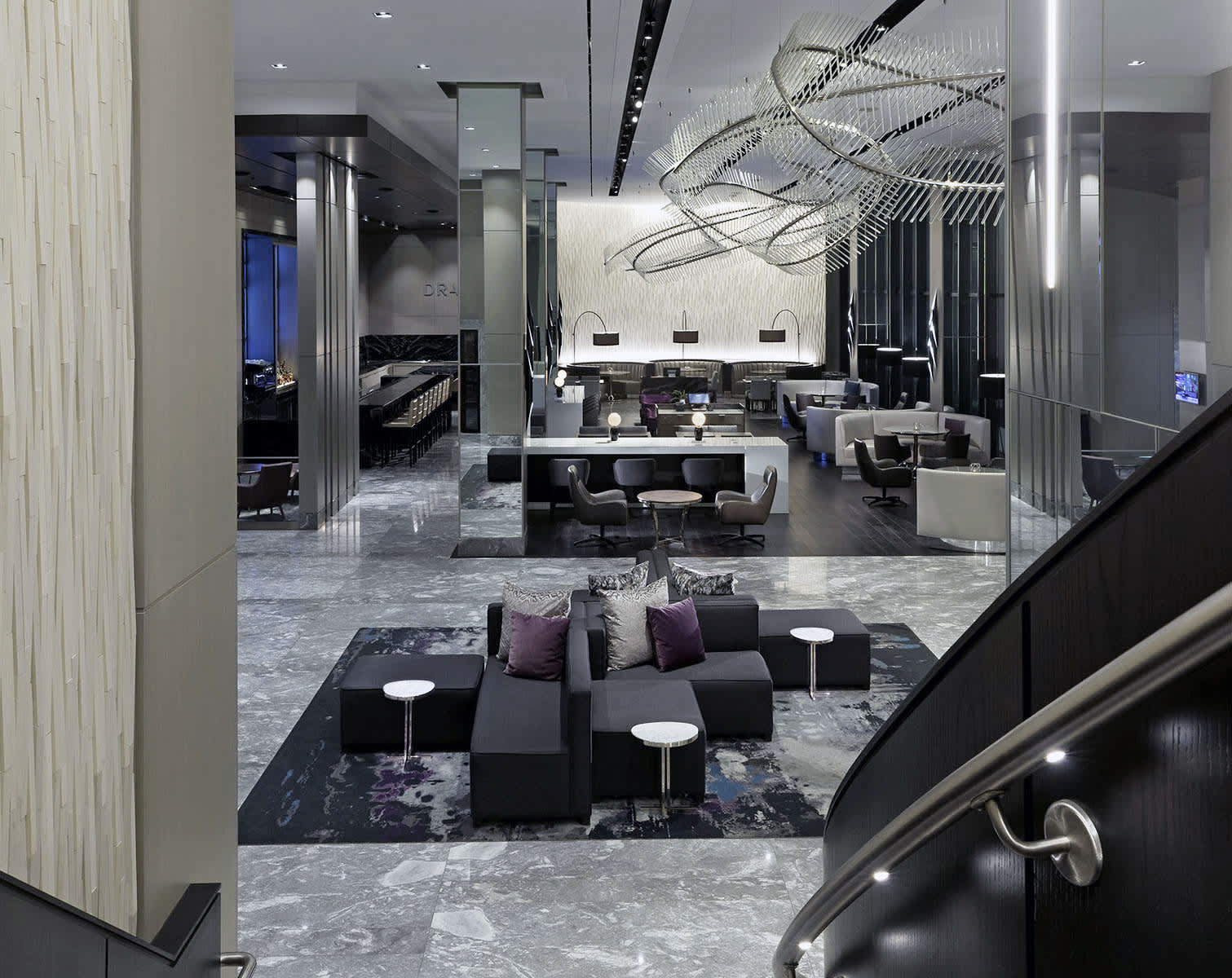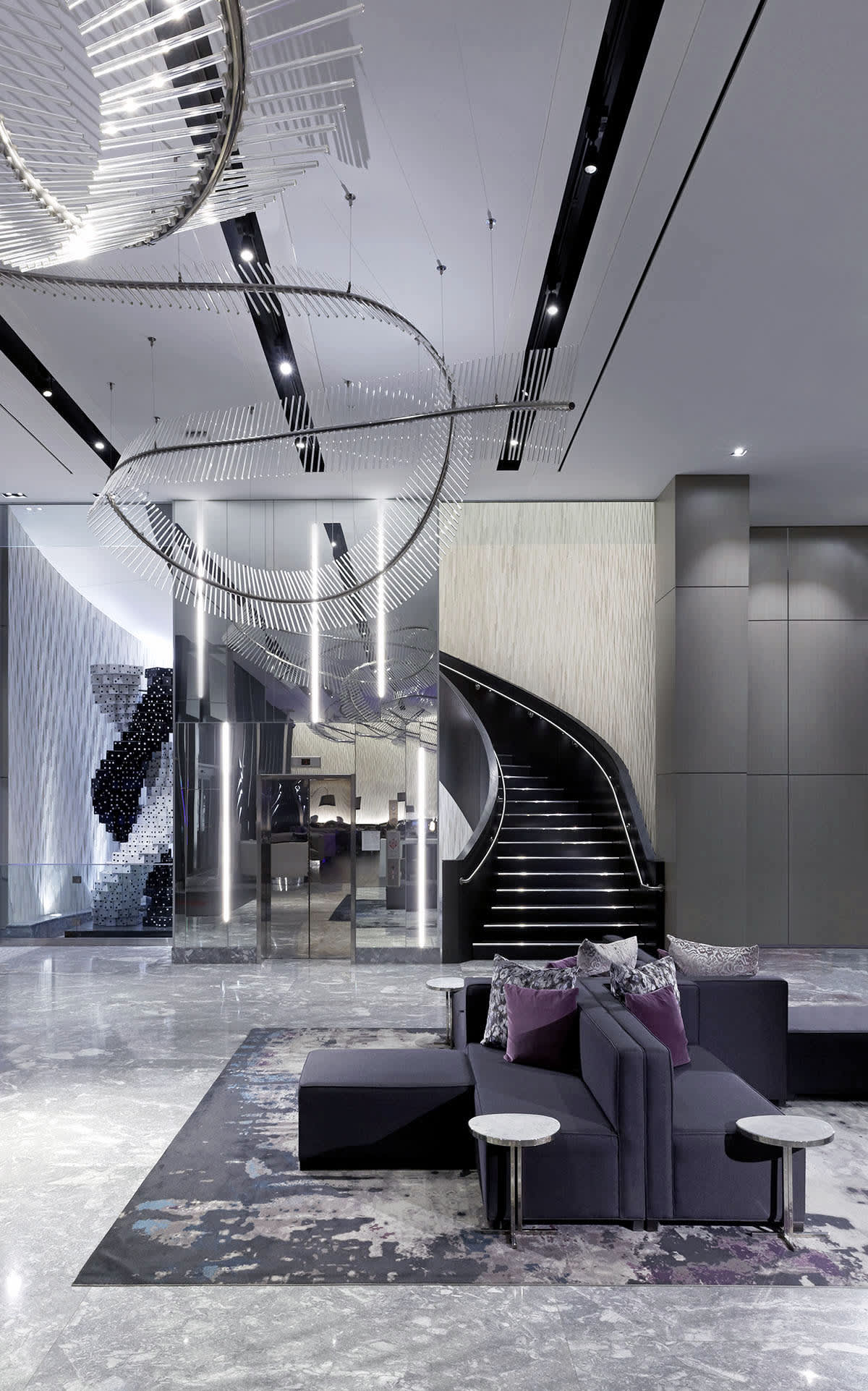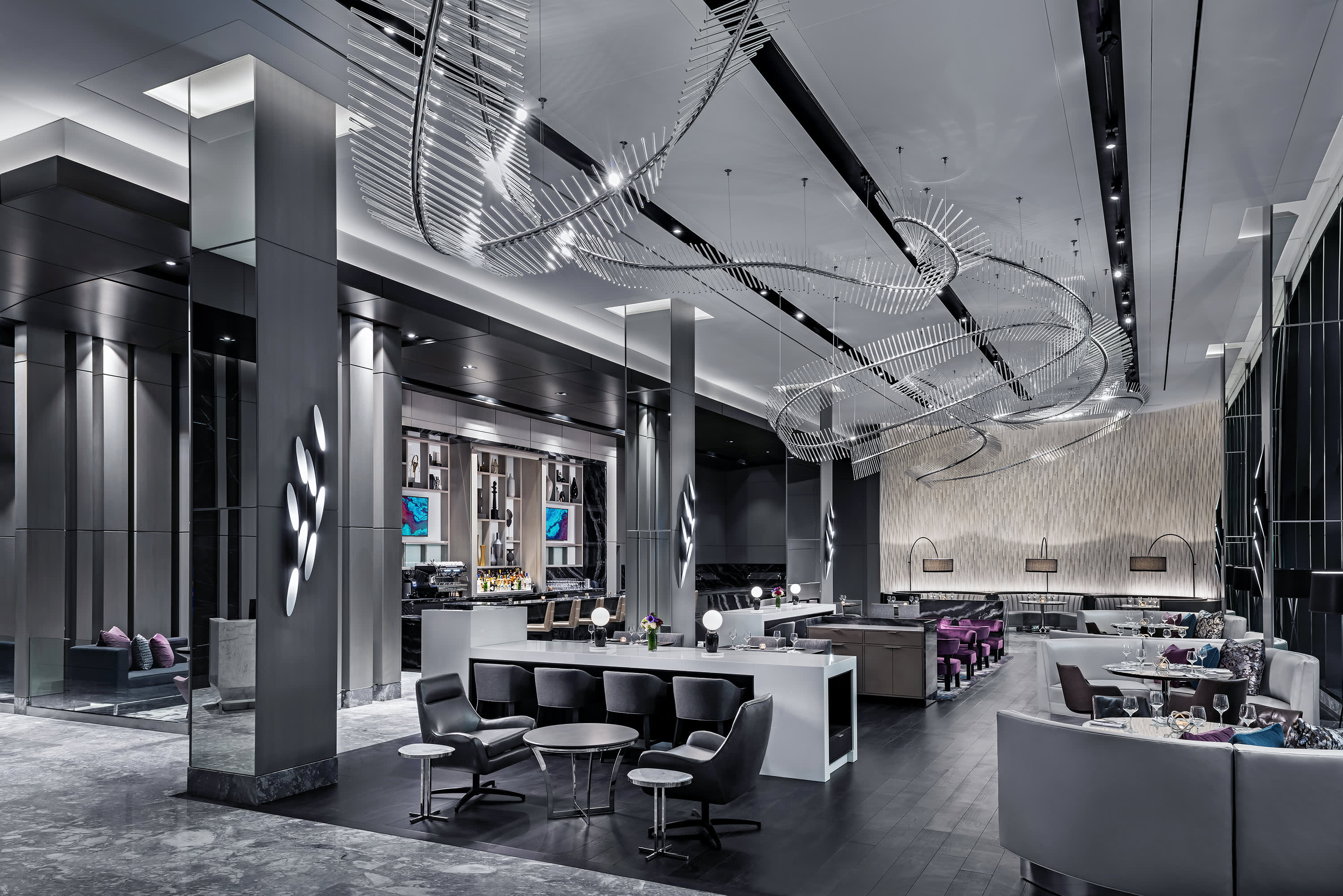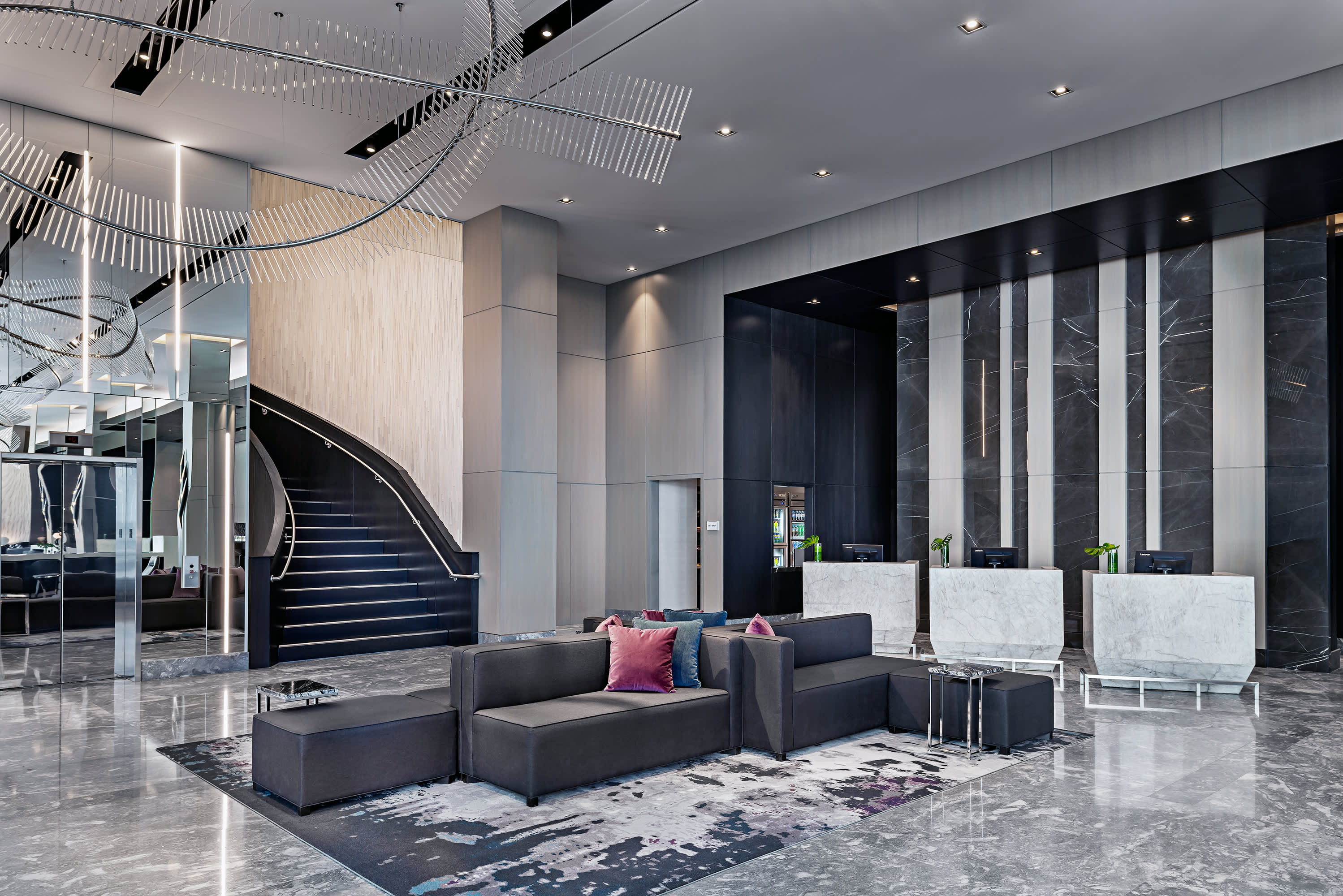 Project
Client: Remington Group
Location: Markham, Canada
Completion date: 2018
Project Team
Interior Designer
Dan Menchions
II BY IV DESIGN
Interior Designer
Keith Rushbrook
II BY IV DESIGN
Overview
At the heart of a rising city centre due north of one of North America's major cities, the new Marriott hotel was designed to be a glittering embassy for the senses. Toronto Markham Marriott is in the vibrant community centre that lends it its name. Recognized as an emerging centre for technology, the city`s exciting union of progress and growth is the inspiration for Marriott's new downtown hotel; a mixed-use building that seamlessly integrates hospitality, residential and retail functions. The hotel interiors replicate the energetic movement of the city, representing a beacon of culture, identity and activity.
Goals
Creativity, collaboration, and ingenuity are Marriott's brand values that are celebrated in the design. Marriott's hospitality goes above and beyond, striving to nurture an environment for guests to imagine, conceive, and live the stories that make each of their journeys unique. This narrative is reflected in the design, dedicated to move and motivate through inspiring applications of colours, textures, forms and finishes. The hotel interiors replicate the energetic movement of the city, representing a beacon of culture, identity and activity. It was important for the designers to incorporate their inspiration from the community that has a reputation for multiculturalism, social activity and a talented generation of young business individuals whose aim is to raise the city's status as an urban destination. The most outstanding part of this project was the designer's conceived idea of the Greatroom as a central gathering place for guests. This idea is figuratively translated through a series of curved rhythmic lines on the ceiling, light fixtures, carpeting and contemporary furniture to create a feeling of lavish comfort while unifying the interiors. Notably, jewel-toned colours incorporate the Marriott brand identity, tastefully explored through finishes and textures found throughout the lobby environment.
Process
Draco is the pinnacle feature element in the main lobby area, soaring an impressive 20-feet in the air at 68-metres long, a striking 1,500-kilogram crystal glass sculptural installation. Draco is one of the largest sculptural crystal ribbons of its kind, and the largest in Canada. Custom hand-crafted designed with 1,235 crystal rods manufactured in the Crystal Valley of Bohemia, a historic town with over 470 years of glassmaking traditions, near Prague, Czech Republic. Draco was inspired by a dragon's tail, named after the legendary Chinese constellation, "The Dragon", possessing a protective and graceful quality for guests. Unifying the design with Draco's swirling reach is curved rhythmic lines on the high-end finishes and staircase, to create sense of movement and flow of continuity of design excellence and art integration execution. Designed by II BY IV DESIGN, and executed by Preciosa, the vision for the Draco art installation was successful because of the high attention to detail from inception. The team collectively focused on the complex geometry to maintain the integrity of the multi-faceted design, emphasizing the polished chrome spine and illusion of floating and glistening in the space.