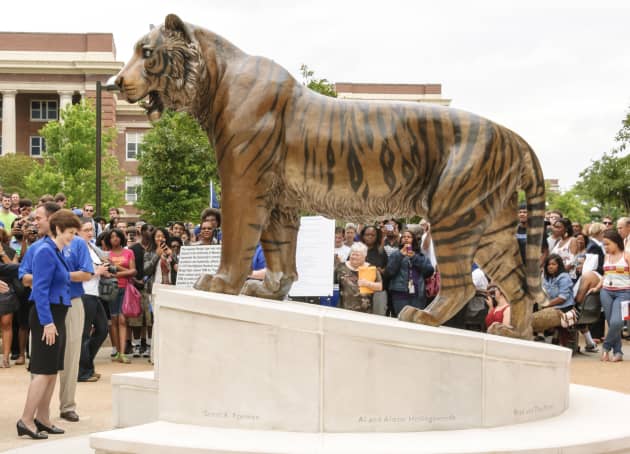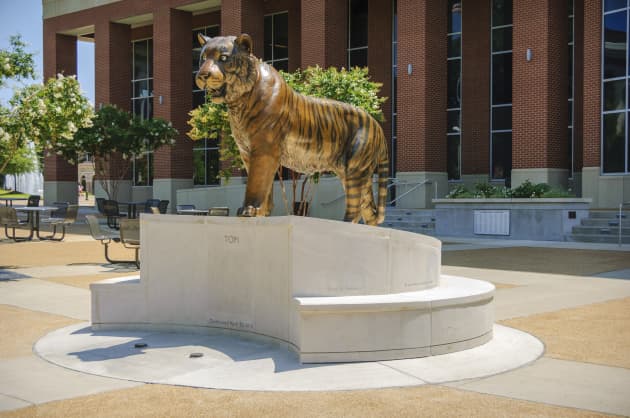 Photo: MJ Clark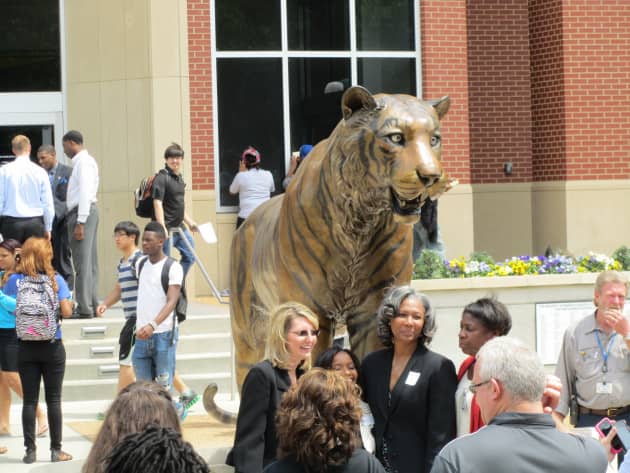 Photo: MJ Clark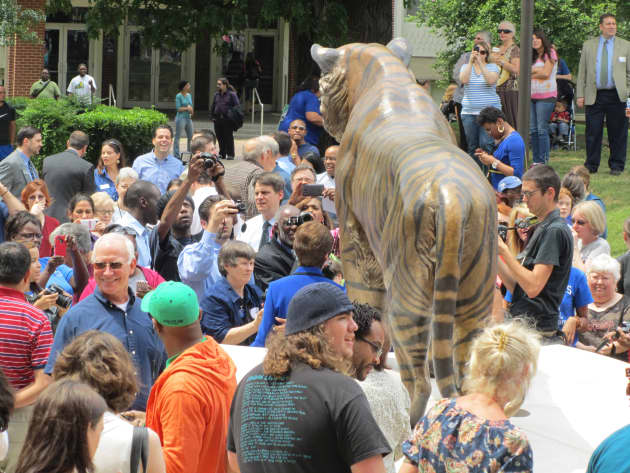 Photo: MJ Clark
Client: University of Memphis
Location: Memphis, TN, United States
Completion date: 2012
Artwork budget: $125,000
Project Team
Artist
David Clark
David Alan Clark Scupture
Client
Bobby A. Prince
University of Memphis
Overview
Over life-sized portrait of the University of Memphis Bengal tiger mascot, TOM. 4 feet; tall by 8 feet; long by 2 feet wide.
Goals
The University of Memphis, on its 100th anniversary, wanted to make the transition from a commuter school to a real university. Their Bengal tiger mascot, Tom is a live tiger and this bronze is an exact portrait of that tiger - right down to the stripes (which I learned are like fingerprints - no two tigers are alike). The tiger's base was designed with seating around it, so that students could hang out with Tom, or rub his paw for luck in exams.
Process
The U of M did not want a snarling tiger, they wanted an approachable one. So Tom was rendered 'at ease' with one foot set just over the edge of the base, toes curling over it. The base was designed to have the tiger moving upward and forward, as they hope their graduates will when they enter the real world beyond school.
Additional Information
I think having a centerpiece helped cement the sense of school spirit that the administrators wanted to create.