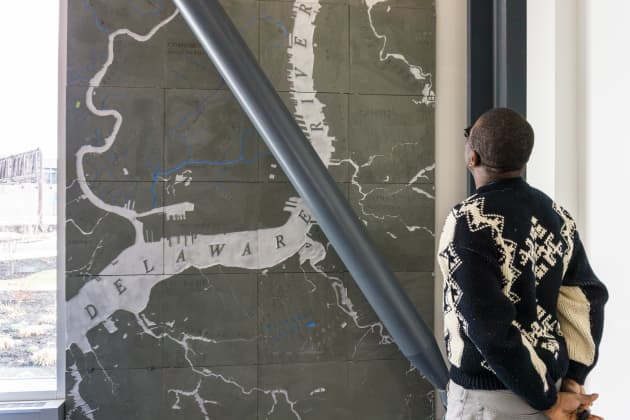 Photo: stacy levy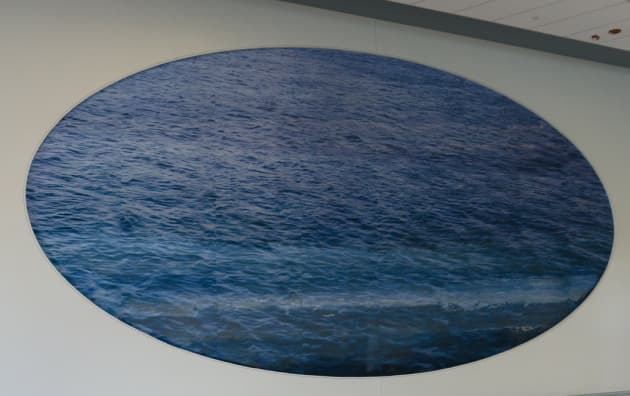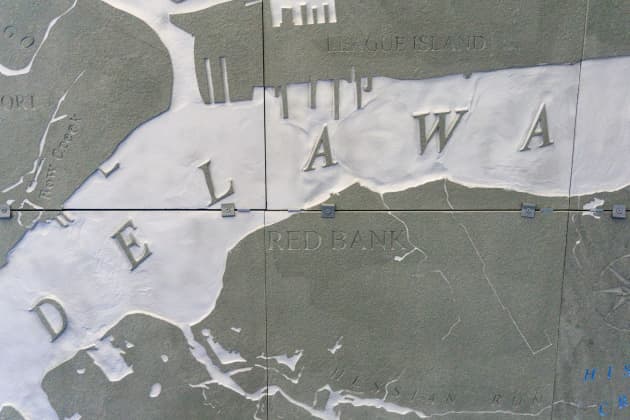 Photo: stacy levy
Client: Philadelphia International Airport
Location: Philadelphia, PA, United States
Completion date: 2016
Artwork budget: $250,000
Project Team
Artist
Stacy Levy
Sere Ltd.
Public Art Agent
Philadelphia Airport
Overview
This project is for the new baggage claim building for terminal F. It covers three walls with three different views of the local Delaware River— the large river which most passengers fly right over in their approach to Philadelphia Airport.
Goals
There is a glittery stainless river which creates the same silver glint that river make when seen from above. The 30' wide lenticular ellipse is a portrait of the river's surface and undulates as the view moves past it. The stone map shows the historic rivers which are now culverted underground as well as all the above ground rivers and streams in the region. This map gives a way for the passengers to locate themselves in this new or familiar watershed they have just landed in. When you arrive at an airport, there is often a feeling of alienation and being lost. This artwork gives a sense of place in the notoriously "placeless" site of the airport.
Process
The artist worked with the architects even as the building footprint and configuration changed over time.
Additional Information
In the years of creating this piece the artist's luggage was lost two times during her travels, and she had a lot chances to consider what would make a traveller feel less stressed. The water imagery and the detailed historic map gives travelers something both calm and evocative to concentrate on while they await their luggage.