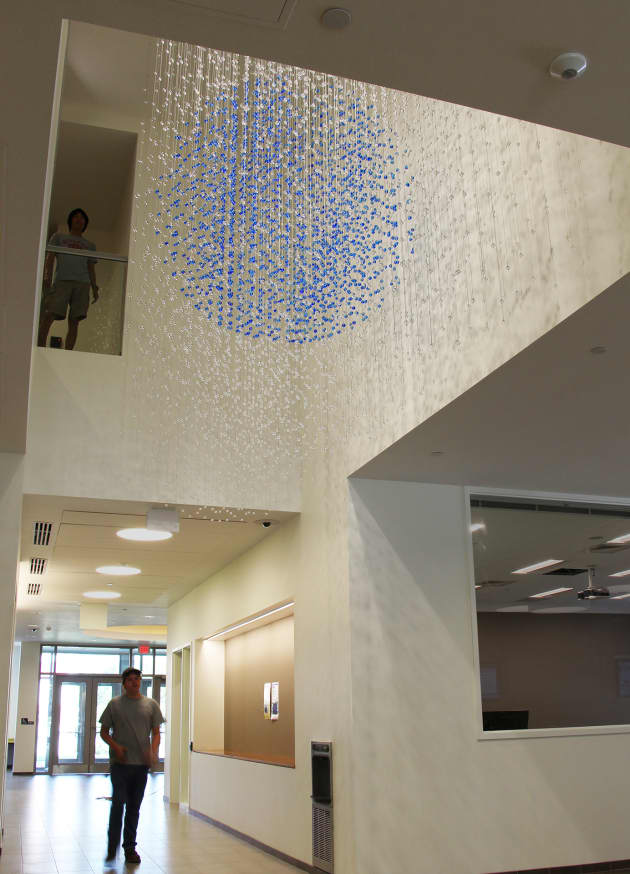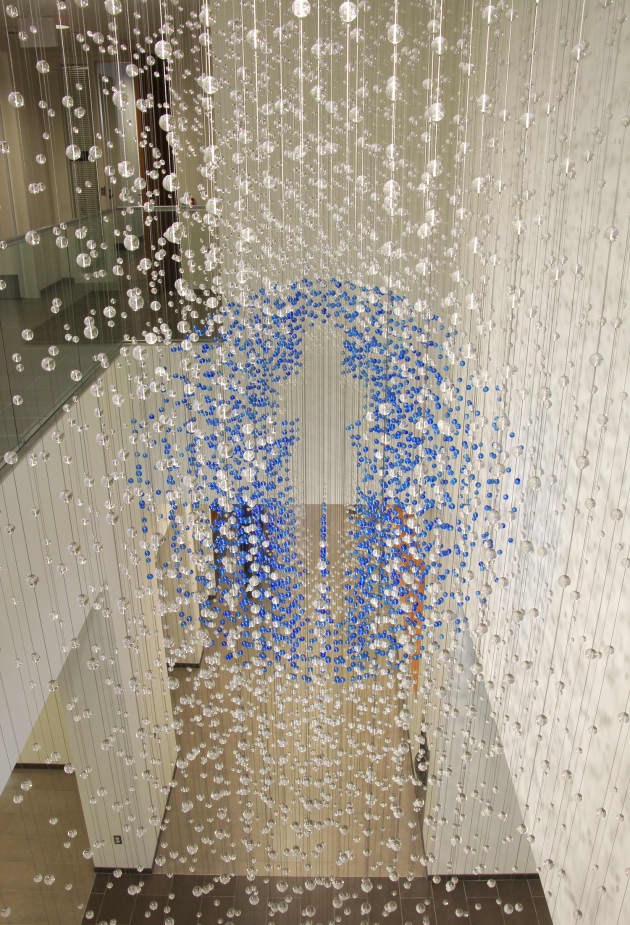 Photo: Kana Tanaka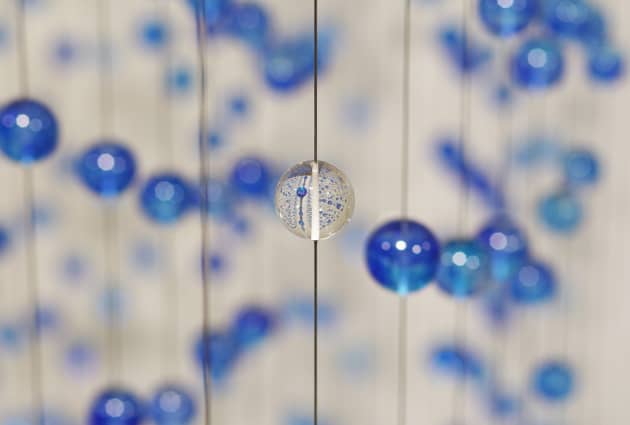 Photo: Kana Tanaka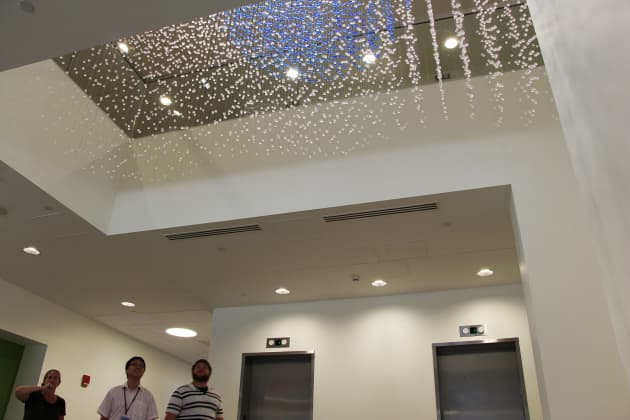 Client: Central Connecticut State University
Location: New Britain, CT, United States
Completion date: 2013
Artwork budget: $200,000
Project Team
Other
Mark Allyn
BVH Integrated Services, P.C.
Industry Resource
Hugo Napier
Griplock Systems, LLC
Architect
Ed Bourget
Stantec
Overview
Inspired by the five disciplines in the academic building: Anthropology, History, Political Science, Sociology, and Geography, the artwork seeks to unify and integrate these elements by using the "human" form in interaction with the "globe".
The artwork fills the open space with thousands of sparkling spherical glass beads. In the midst of it, a group of tinted blue beads form a large 6-foot spherical area that represents the "globe."
To depict the long history of human beings inhabiting the globe, a human silhouette passes through the clear sparkly atmosphere and through the floating blue globe, creating negative space.
Process
The collaboration was needed to create the connection point between the artwork and the ceiling as seamless as possible. The artist worked with the architect, engineer and the cable company to determine the reinforcement system above the ceiling material as well as each of the small parts used to suspend 10,000 handmade large glass beads.