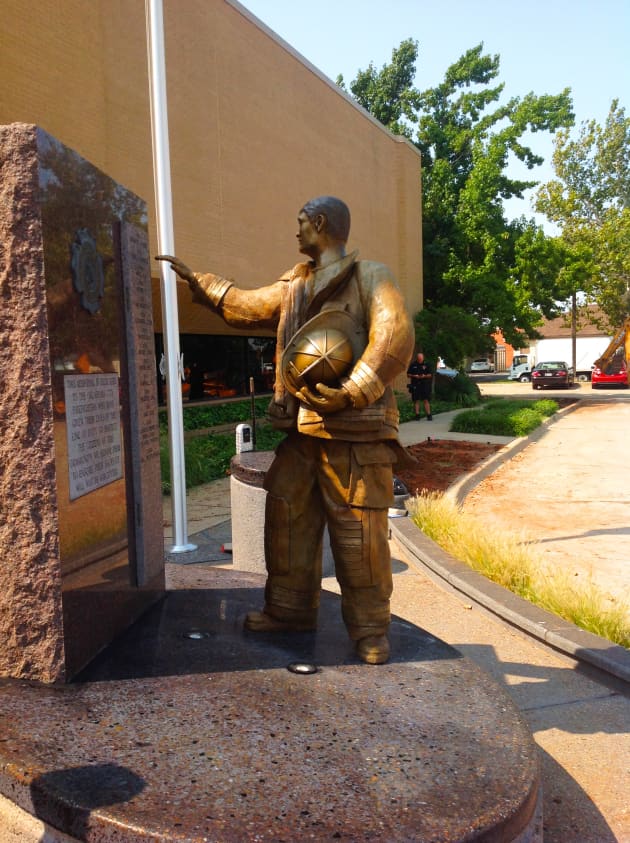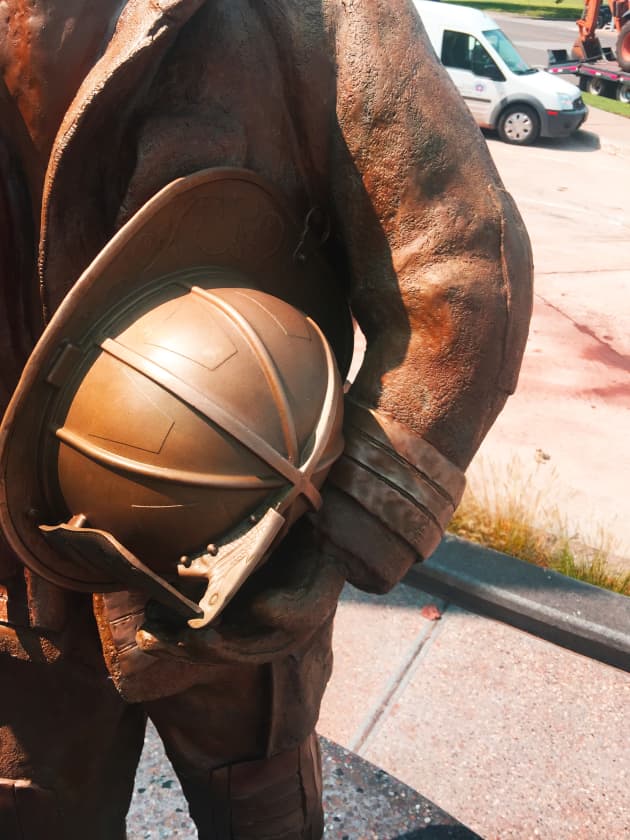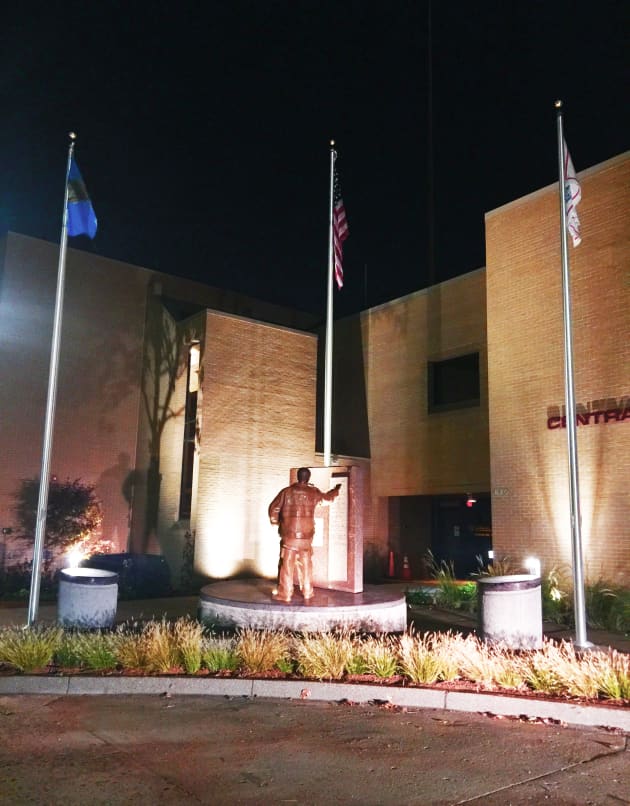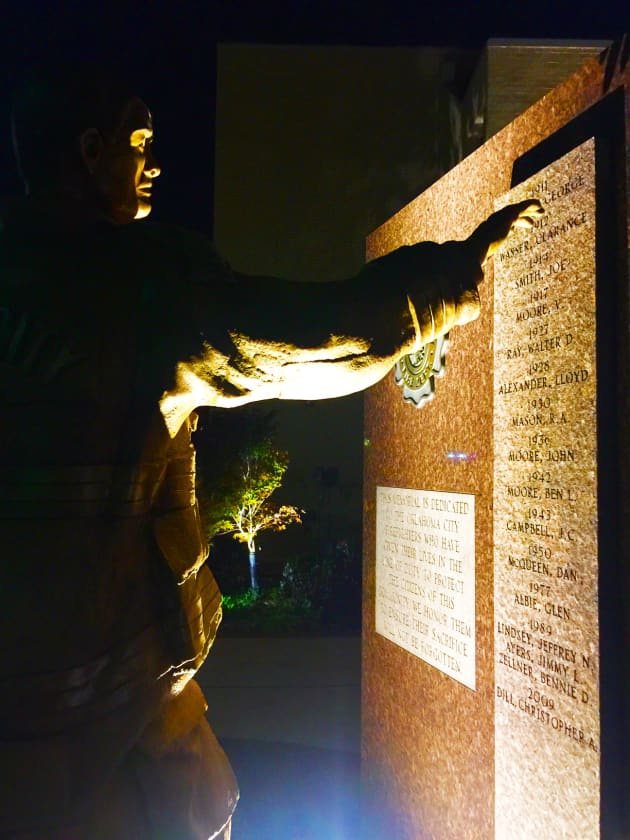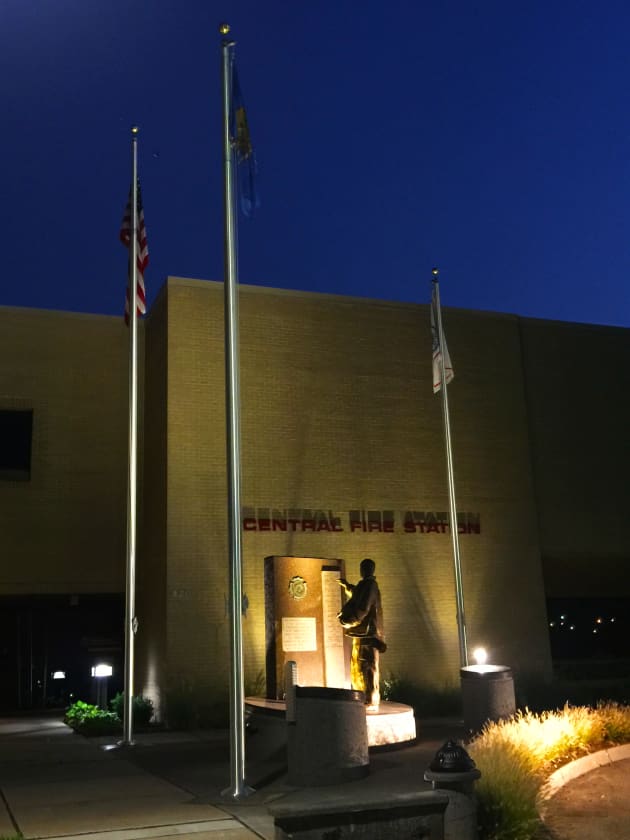 Client: Oklahoma City Fire Department
Location: Oklahoma City, OK, United States
Completion date: 2017
Artwork budget: $110,000
Project Team
Artist
Shahla Reynolds
Sonarta LLC
Industry Resource
Ross Craig and His Crew
Oklahoma City Building Management Services
Industry Resource
John, Matt and Cindy Free
Bronze Horse Foundry
Overview
The memorial honors the fallen firefighters of the Oklahoma City Fire Department. This bronze sculpture is setting on an oval base next to a granite monolith. There are two pedestals on each site of the memorial with the dedication plaques on top of them. The granite monolith was a piece of the Alfred P. Murrah building, which was where 168 people lost their lives in 1995. This monolith bears the names of fallen firefighters of the Oklahoma City Fire Department. The sculpture represents active firefighters paying their respects to those who sacrificed all in the service of their community.
Goals
The design used an existing monolith with the names of the fallen fighters engraved in the granite slab that was a part of the Murrah building. The figure in bronze is placed in front of the names and is reaching out to connect with the fallen firefighters. The setting is in front of the central fire station and has to blend with the overall building design of being half administration and half functioning fire station. The overall design fits the environment and uses suitable landscaping to complete the effect.


Process
The OKC Fire Department Fire Chief, Keith Bryant, asked Shahla to create a site-specific sculpture for the city's fallen firefighters. Once his committee approved the concept, Shahla worked closely with the Oklahoma City Building Management Office to develop the design for its site. After the construction of the site was complete, it had to be approved by The OKC Arts Commision and the Office of Public Works. While the site was being developed, Shahla started creating the life size firefighter out of clay. Once the piece was finished, the Bronze Horse Foundry of Pawhuska created the bronze scupture. At the final step, the entire project had to be approved by the Oklahoma City Mayor and Council members.