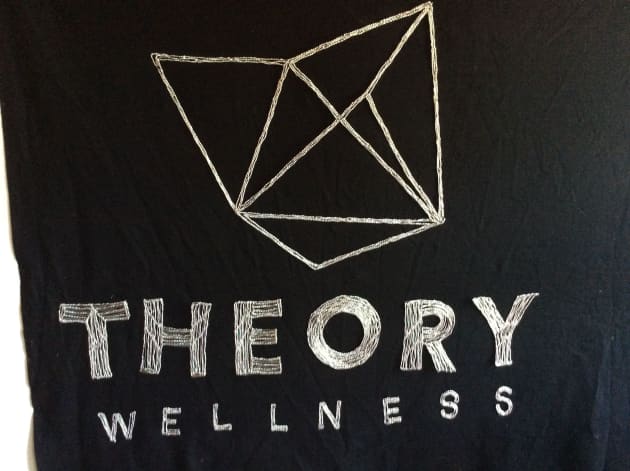 Photo: Wire Zoo
Client: Theory Wellness
Location: Boston, MA, United States
Completion date: 2019
Artwork budget: $5,000
Project Team
Artist
Elizabeth Berrien
Wire Zoo
Client
Nick Friedman
Theory Wellness
Overview
Theory Wellness, a pioneering medical marijuana dispensary preparing to open in Massachusetts, inquired about the possibility of adapting their company name and logo into wire signage for their new facility. We decided on hand-twisted and woven aluminum wire, to create wire wall art approx 60″ x 52″ overall.
Goals
The client's aim was to provide a light, clear, airy, warm and professional atmosphere in which to present and promote their medical cannabis mission. They wanted to balance the crisp professional aspects with the creative and organic nature of the hand-woven wire font, with its subtle texturing of the wire twists.
Process
I was first asked if I could do this... well, of course! I have yet to field a creative challenge I can't meet. I was provided with the desired specs and layout of the Theory Wellness logo and text. Time was of the essence (barely 30 days to complete). After a couple days experimenting and fine-tuning fonts, I sent periodic progress photos to the client for approval.
Additional Information
One of the exciting side effects of this project was the excitement of watching the woven wires seemingly burst into life, as the "THEORY WELLNESS" signage evolved. I paused at this point to see if the client loved the "Wild" effect, too. While they appreciated it, they felt it important to adhere to the crisp and clean final version, with all loose wires neatly trimmed away. I'm currently working on another signage project... using the "Wild" font. Can't wait to see it through!