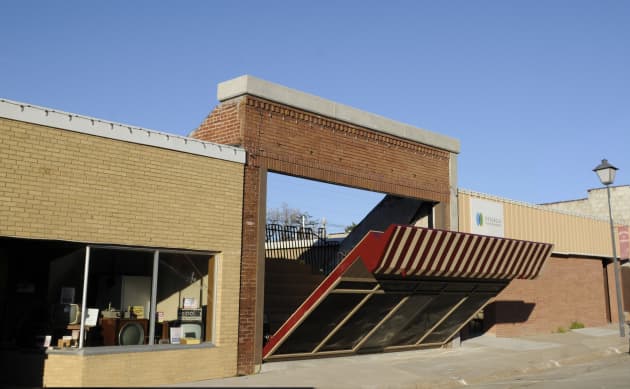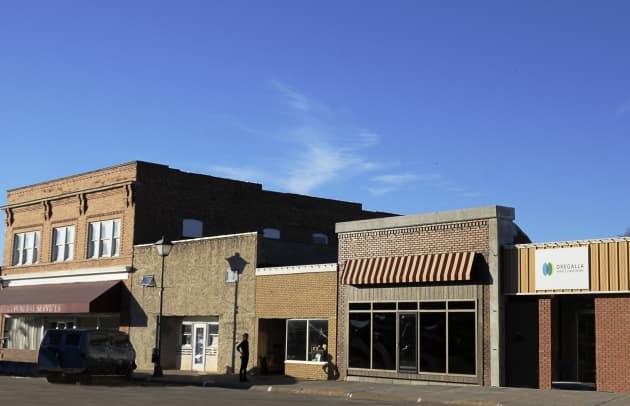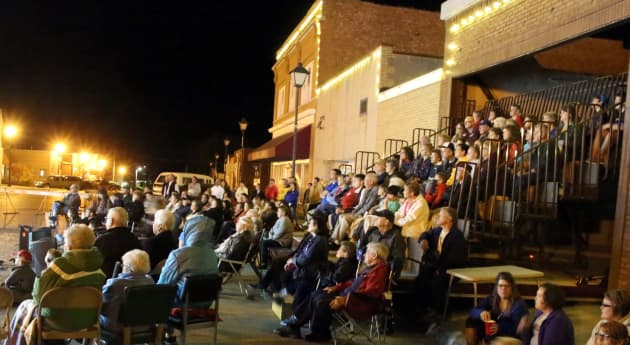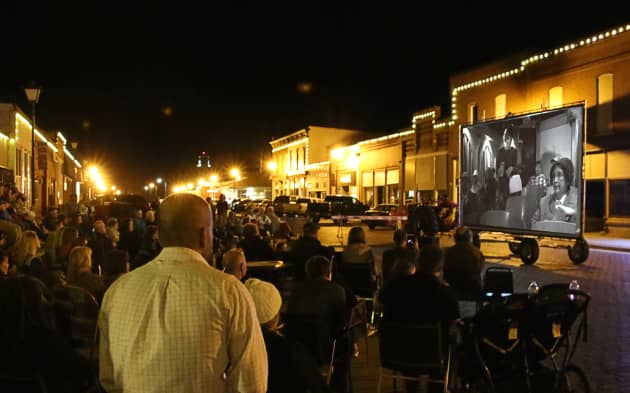 Client: TOWN OF LYONS, NEBRASKA
Location: LYONS, NE, United States
Completion date: 2015
Artwork budget: $150,000
Project Team
Artist
Matthew Mazzotta
Matthew Mazzotta
Public Art Agent
Adele Phillips
TOWN OF LYONS, Nebraska
Overview
THE STOREFRONT THEATER is a unique event space that transforms Main Street into an outdoor theater by using an abandoned freestanding storefront wall in downtown Lyons, Nebraska as its site. The wall is modified with two hydraulic pump arms so that the awning and false front fold down over the sidewalk with the push of a button, providing seating for 100. Both the seats and the screen retract and disappear when not in use, giving the impression that there is nothing unusual in this town, leaving only word-of-mouth accounts for inquiring visitors.
Goals
The project began when artist Matthew Mazzotta, who was invited to organize a project in Lyons, asked people from the community to join him in a 'outdoor living room' placed on Main Street as a way to provoke discussion and capture stories and ideas. During these discussions many community members reveal fond memories of a once-thriving downtown and express a strong desire to see downtown become the center of community life once again. One person points out a downtown building that is only a storefront, a wall with no building behind it, which becomes the site of the project.
Process
As the community pulls together to build the retractable theater, a local retired postman who dabbles in movie making asks to be part of the project. The concept of a documentary for the opening night of the theater is developed called "Decades" - a story of Lyons downtown from the founding of the town to the present day. To help the amateur filmmaker realize his dream of creating a feature film, over 100 people in this 850-person town volunteer by following his shooting schedule and showing up in period costumes and their vintage cars.
Additional Information
For the opening, over 200 people from the community and beyond came to see debut, a feat that rarely happens on a Monday night in Lyons. Lyons natives' now host Main Street events by reserving the theater, for free, through the library.