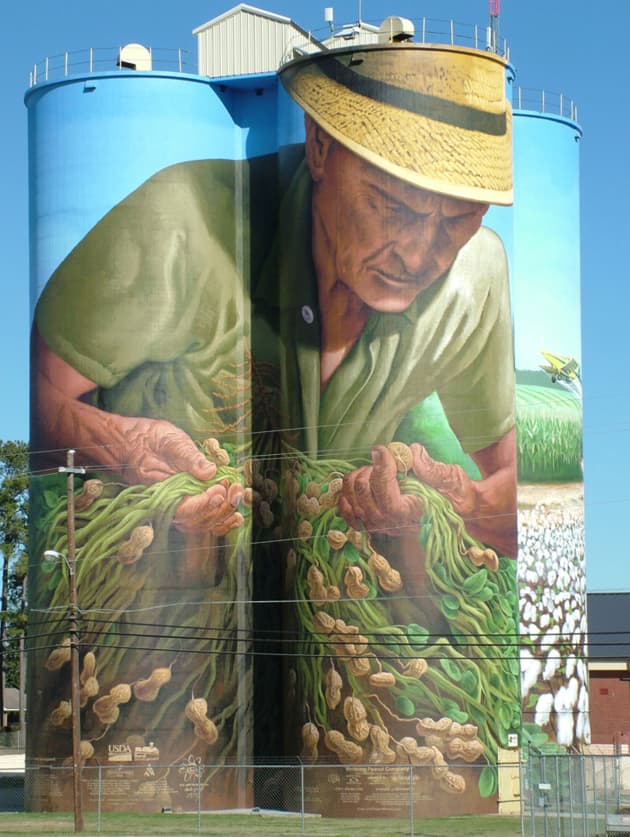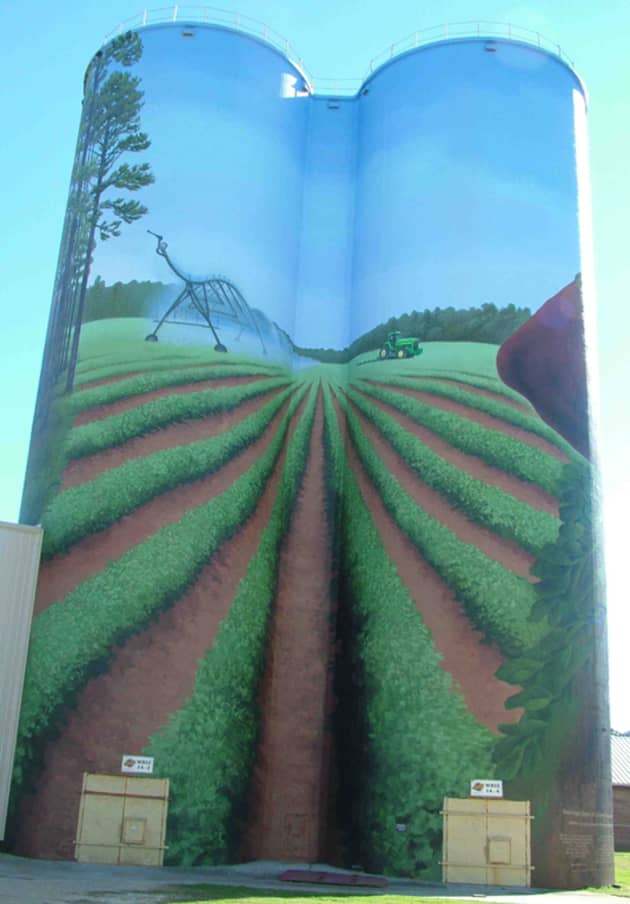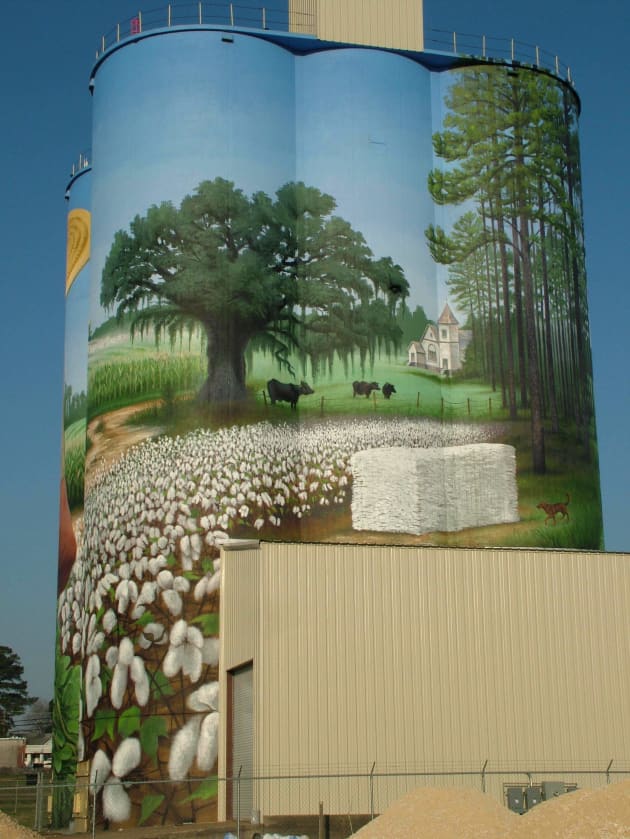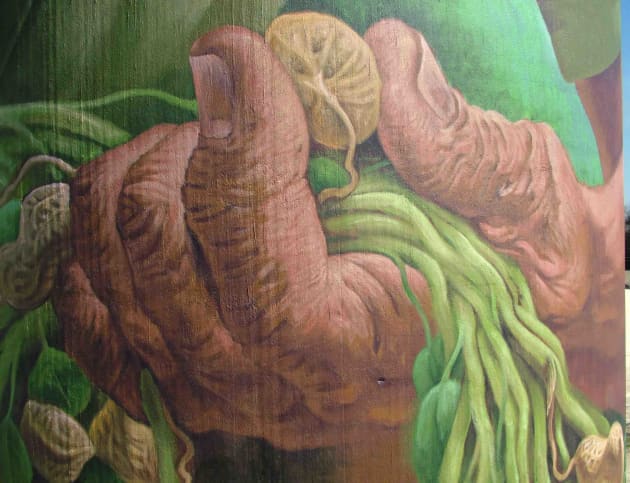 Client: Colquitt /Miller Arts Council
Location: Colquitt, GA, United States
Completion date: 2011
Artwork budget: $135,000
Project Team
Client
Karen Kimbral
Colquitt Miller Arts Council
Client
Pat Bush
Colquit Miller Arts Council
Overview
100' x 270', acrylic on 4 concrete silos, Colquitt, Georgia USA. Legacy project for the 2010 Global Mural Conference, this portrayal of the ʻeveryman' farmer studying his crop literally towers over
all. It is intended to function on many levels; as an expression of the work ethic and spirituality of those who work the land; as a benevolent figure watching over the community, and as a representative focal point for the district and its stories . An Icon of the South
Goals
Integration was imperative to the success of the artwork as the canvas was the entire structure, a polymorphic shape; four cylindrical silos linked together in the center. The design was mapped out to the form to achieve maximum effect and impact on the community.
Process
I worked with the Colquitt Arts council to arrive at the key themes and ideas in the mural, in a round table setting. I presented them with four concept sketches from which the design was chosen. I picked peanuts and shared stories with the farmers to truly understand their experience. I became a part of the community, their voice, as I lived with them through this journey.
Additional Information
this is a one man project. I navigated every concievable facet of the process, from cleaning the building to corporate networking to community outreach. And oh yes, painting- lots of painting. Colquitt's community theatre company 'Swamp Gravy' staged a play based on the mural stories in town- 'The Big Picture'- at Cotton Hall under the shadow of the peanut silos. This project was completed February 2011.