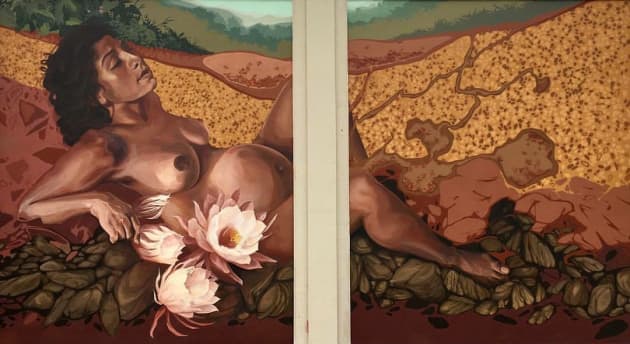 Client: Hua Quan Village, Yingtan City, Jianxi Province, China
Location: Jianxi Province,, China
Completion date: Jan 01, Array
Project Team
Artist
Sharon Nichole
Colectivo Morivivi
Overview
Colectivo Morivivi participated in The Miracle Project in 2017 in Hua Quan Village, Yingtan City, Jianxi Province, China creating two large-scale acrylic painted murals measuring 9' x15' each.
Goals
In the face of difficulties, we must have the strength and courage to carry on. The unfolding of Morivivi's mural "Hombre-Isla" at Hua Quan Village in China is dedicated to all the survivors of Hurricane Maria. At times, life can throw us unexpected challenges. It can knock us off our feet and shake us to our core. We survive by keeping our head up and marching forward together with a belief that no matter how devastating a situation may seem, if we work together, support each other, and unite our people, we can pull through anything.

"Hombre-Isla" means "island man" in Spanish. This island is built by thousands of ants, working together as a colony to create something out of nothing. Through hard work and dedication, the ants are able to build an island that floats above water. The colony of Puerto Rico, through the persistence of its people, united together as one, will be able to rebuild its beautiful land and rise above the destruction that the winds of change have brought upon them.

Process
This project was done by Sharon and Raysa in Coordination with Lena Young as Curator of the Miracle Project. Raysa and Sharon have been part of the collective since the very beginning. By then, we already had been working together for 4 years and have known each other for 7. The creative process flows very organically. It's been a few years since Puerto Rico has been facing more and more challenges. It was a need to address that. As Moriviví, being an All-women collective, our position as women leaders has shaped our views in the roles of women and we've formed our feminist vision, which we would argue to be Eco-feminism. All that condensed into the powerful images we portrayed in China. We submitted these ideas to Lena and supported the concept and design.