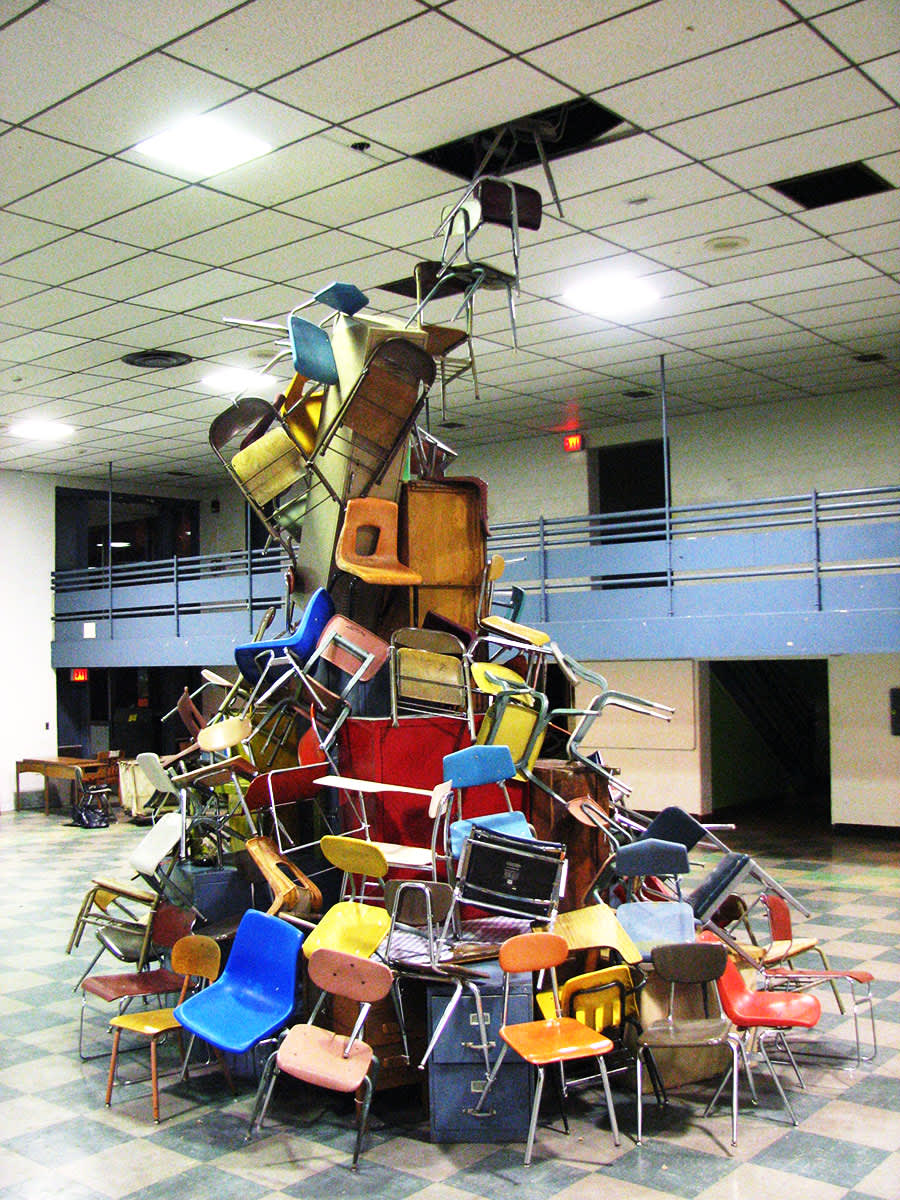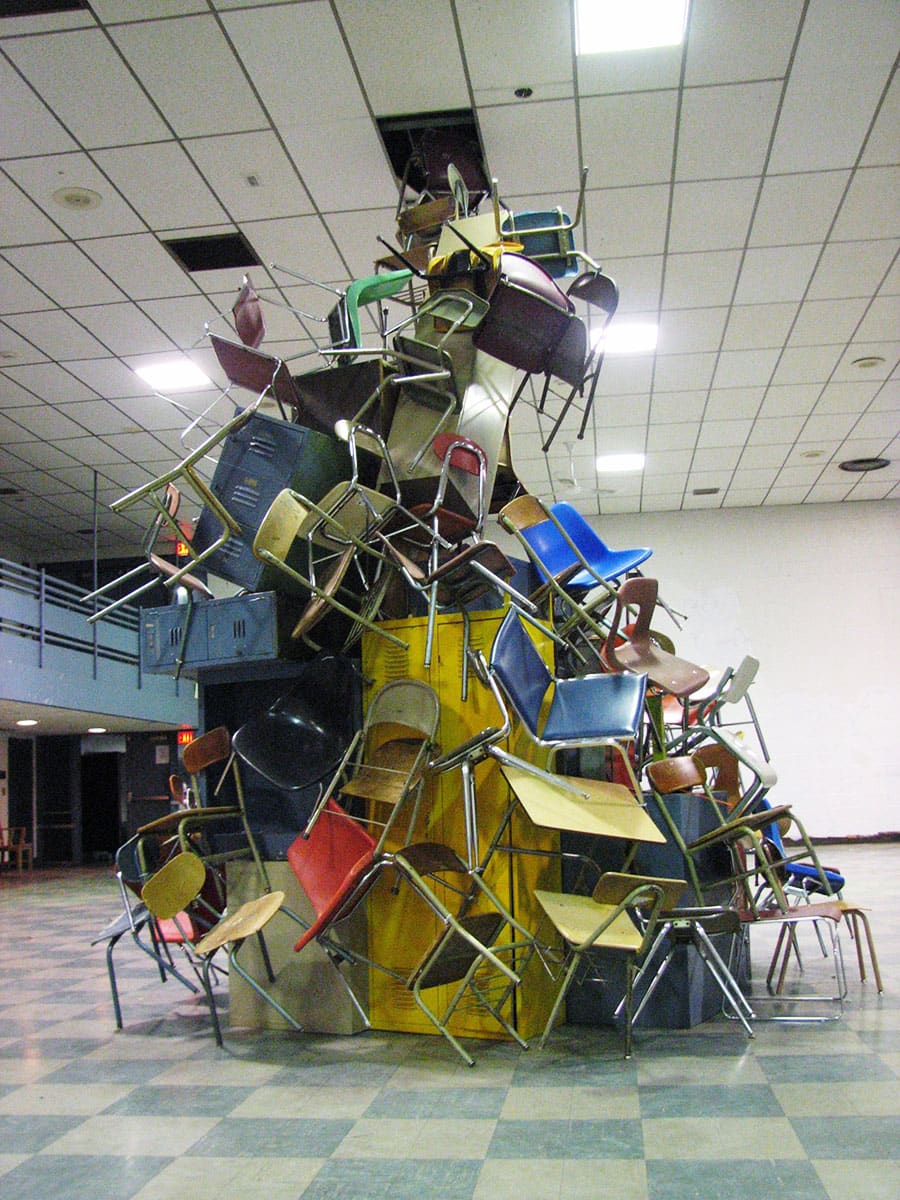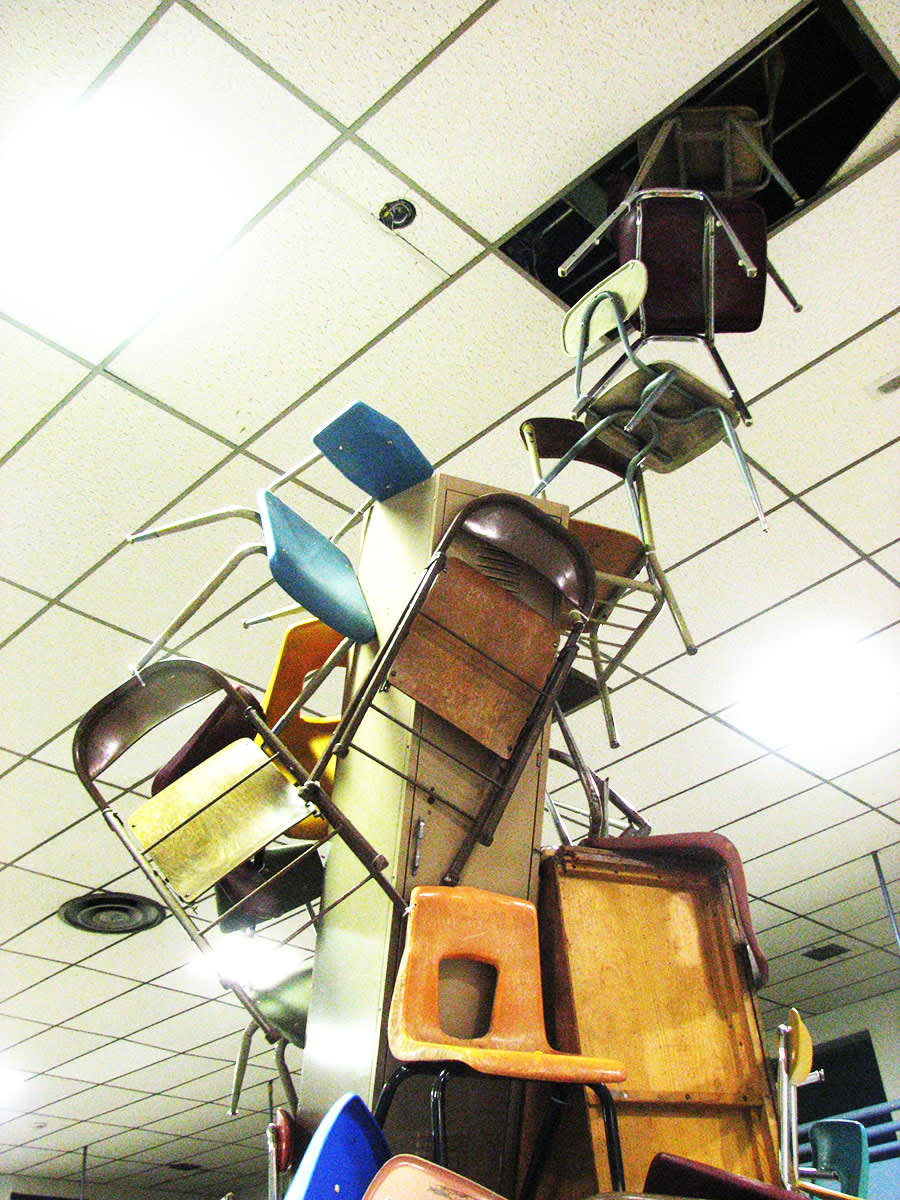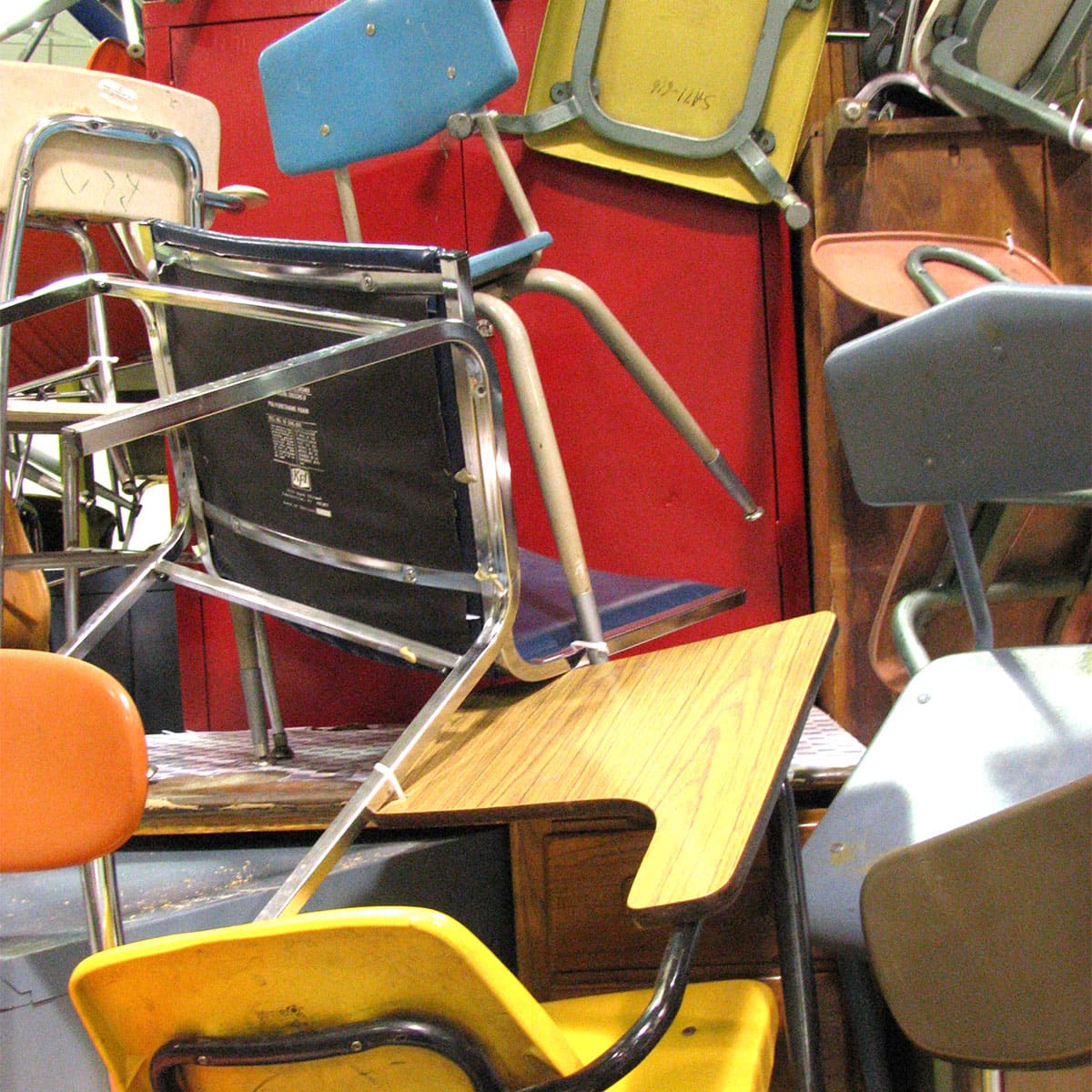 Project
Location: New Haven, United States
Completion date: 2006
Artwork budget: $500
Project Team
Client
ArtSpace New Haven
ArtSpace New Haven
Artist
Erich Davis
E J Davis Aesthetics
Overview
"The Ladder" was installed in an abandoned middle school using only items found in the building. As a site specific work with limited time and access the installation time was accelerated to under 5 days. The finished piece was roughly 12' x 12' x 20' tall.
Goals
The operational status of the location, use of materials and the artistic intent of the piece (collective ascension) posed an poignant irony on the state of education in our country. This piece was the highlight of the New Haven City Wide Open Studios Alternative Space and the first of it's kind for the annual event. This landmark installation helped to set the tone for the event as a legitimate gathering of regional artists for years to come.
Process
E J Davis Aesthetics was the designer, fabricator and installer for the entire project.