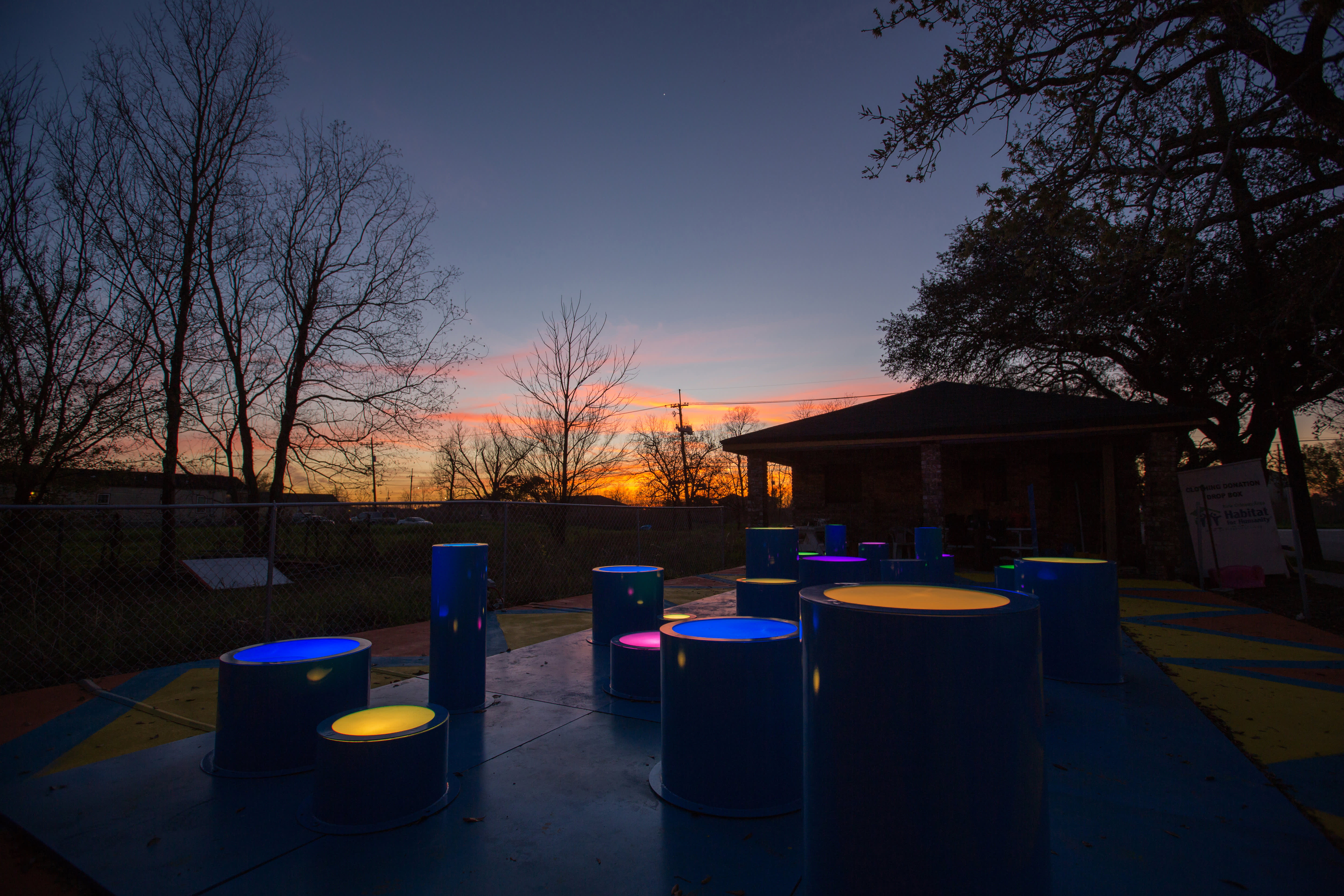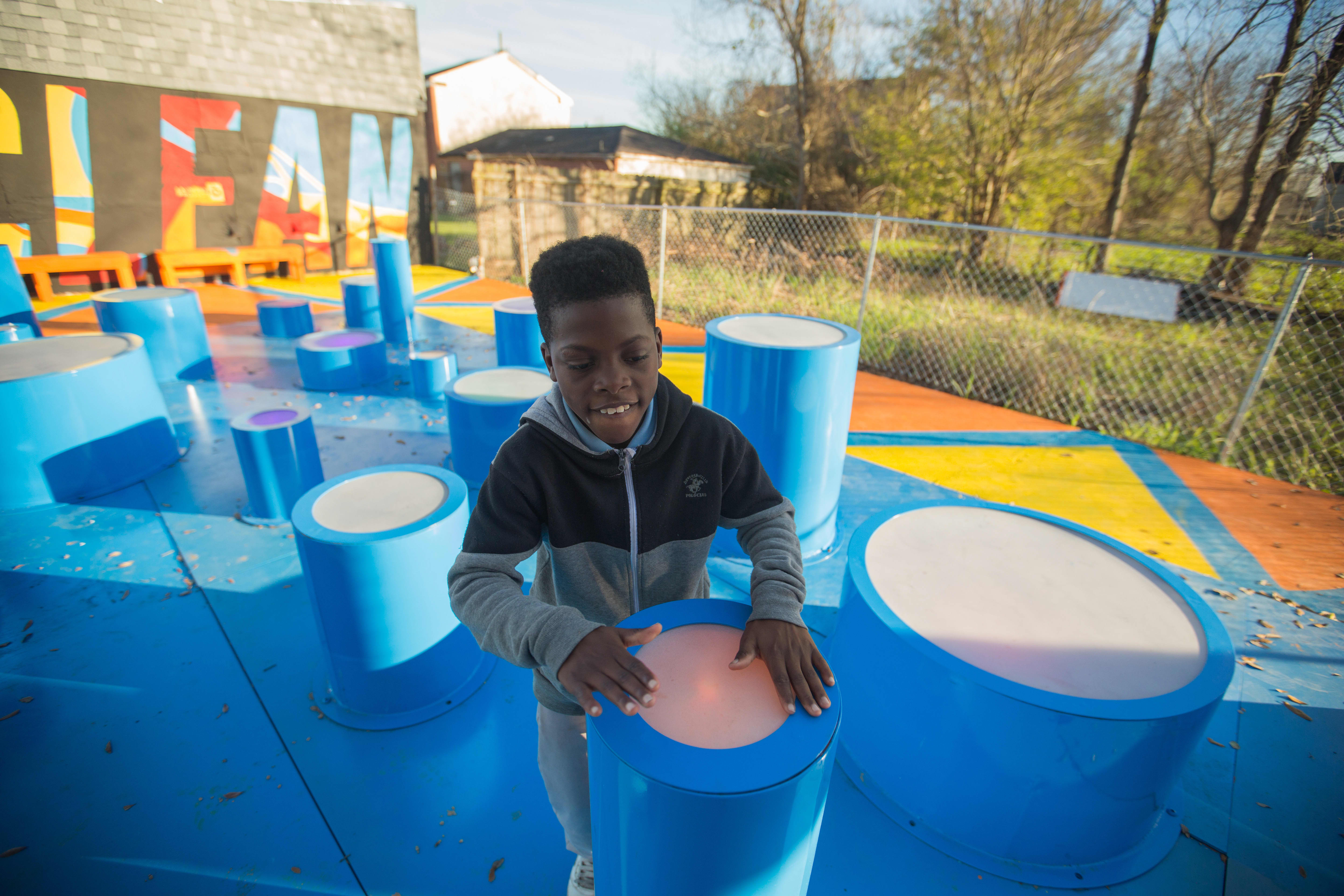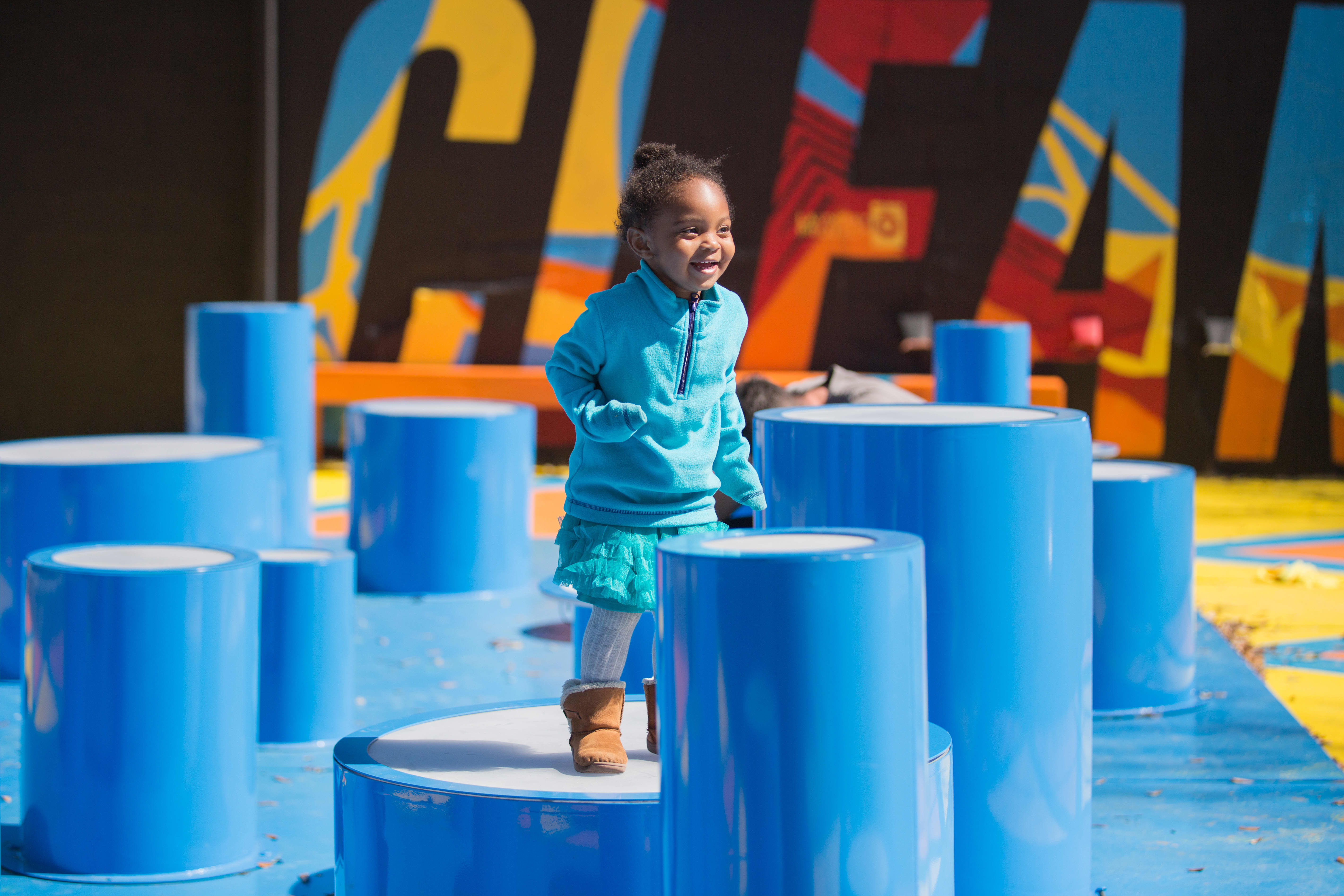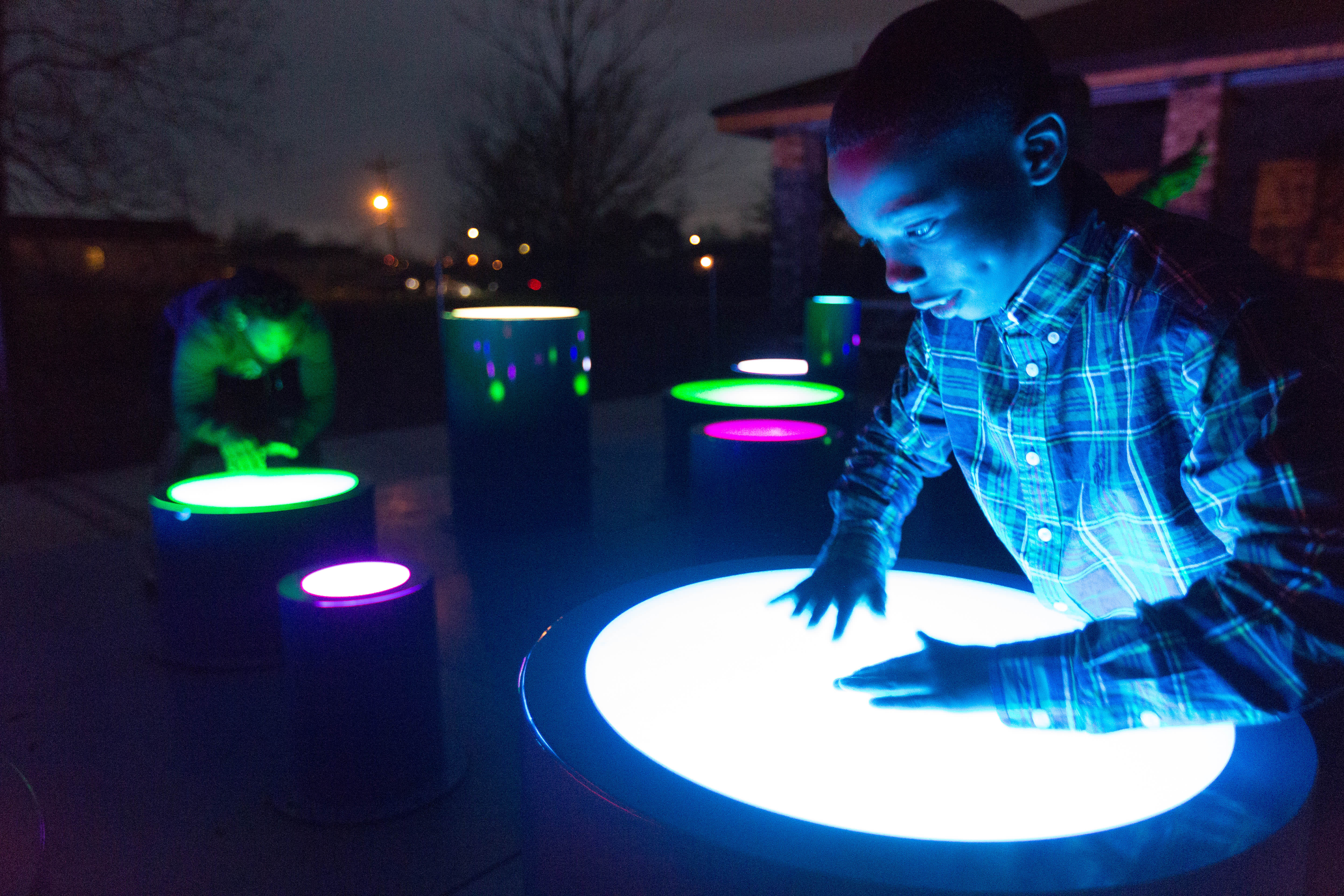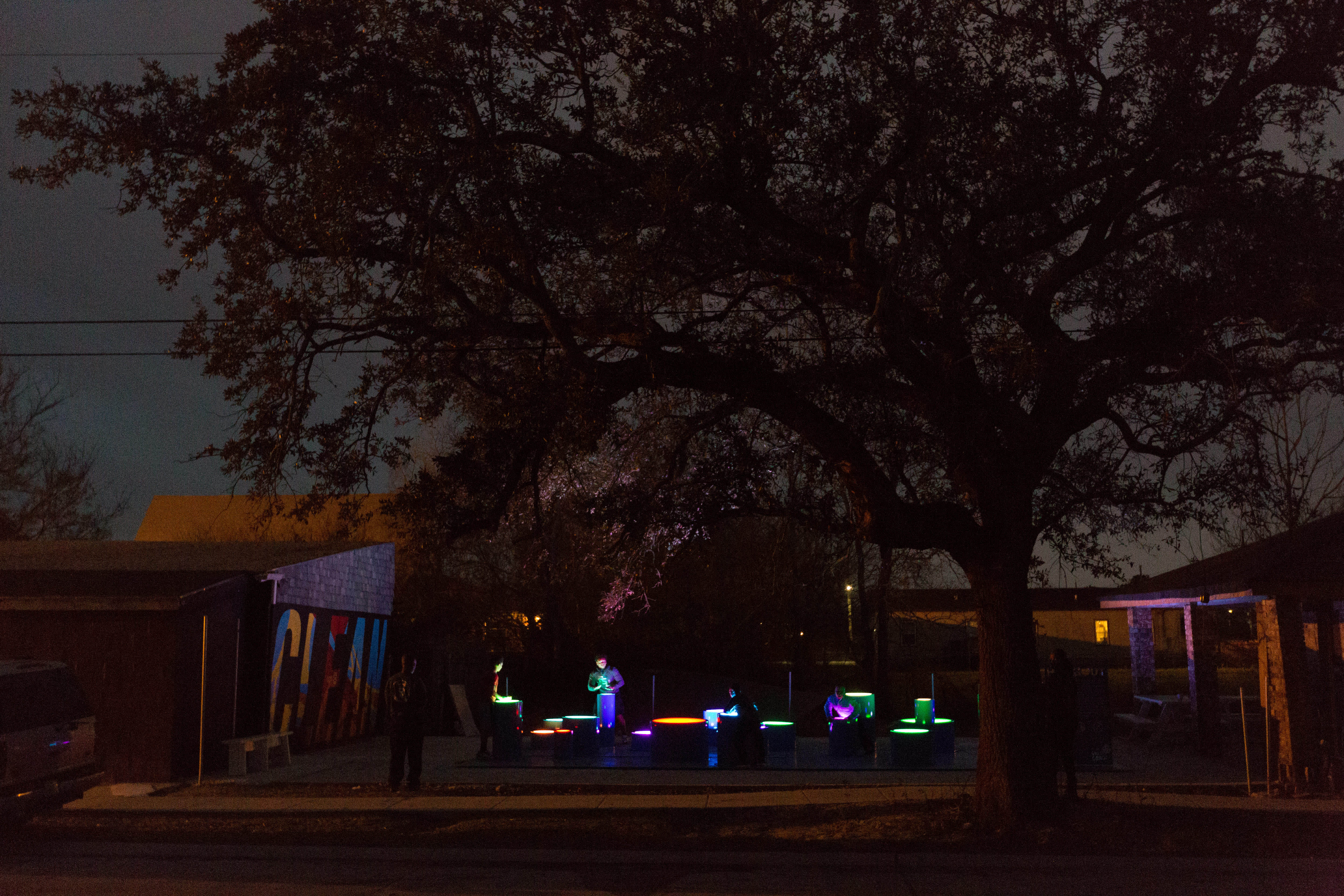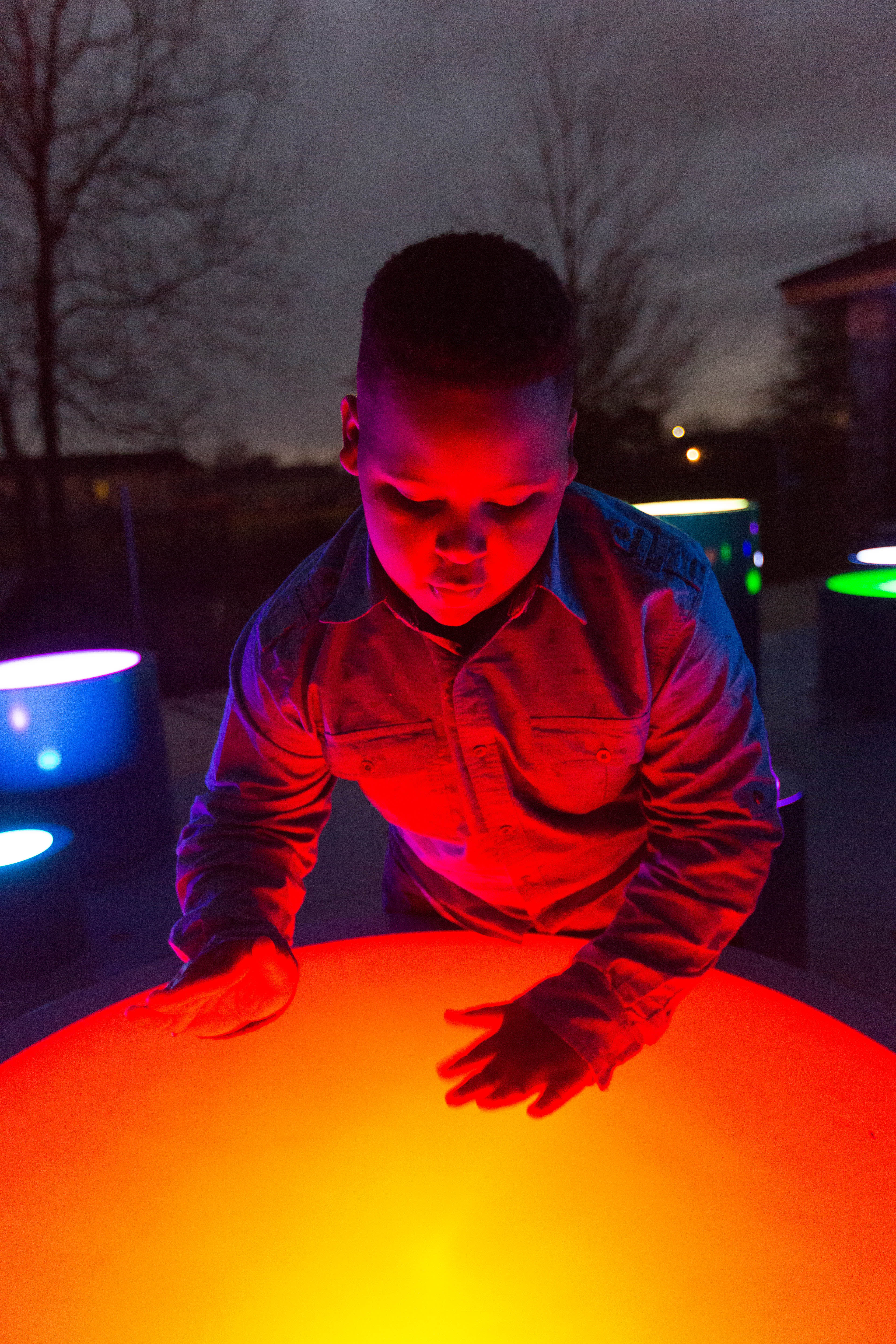 Project
Client: KaBOOM!
Location: New Orleans, United States
Completion date: 2017
Project Team
Artist
Ryan Swanson
The Urban Conga
Client
Burnell's Lower Ninth Ward Market
Client
Robert Wood Johnson Foundation
Overview
The Hangout is an interactive installation that sparks community activity and social interaction through play. The design focuses on sight, sound, and touch to spark creativity, exploration, and free-choice learning. We achieved this by using touch sensor technology that allows the cylinders in the design to play sounds when touched. The form of the installation was designed in clusters to allow for the community to sit around and converse while playing and interacting with the installation. The entire installation is about 600 sq ft and is made of powder coated steel for long lasting durability.
Goals
People are born to play: it is an inherent part of their nature. But, when play is not readily accessible, it is often forgotten or does not take precedence over other activities. As a part of inspiring people to play everyday and incorporate play into their normal routines, we teamed up with KaBOOM! to create the innovative idea of "play everywhere" – bringing play to unexpected but everyday spaces, making it easy and available for kids and families. The installation not only provides a fun playable space, but it also serves as a safe well lit space for the kids in the community to wait for their school bus in the mornings.
Process
We worked with KaBOOM!, National Endowment of the Arts, and Robert Wood Johnson Foundation to get the funding for this project through KaBOOM!'s "Play Everywhere" grant. Once we received the grant we worked with community organizations in the Lower Ninth ward in New Orleans to find the best location for the interactive space. We were connected with Burnell Cotlon a local business owner that was pushing to revitalize the community through building the communities first laundry mat, grocery store, and barber shop post hurricane Katrina. Working with Burnell we designed and fabricated an interactive installation that served as not only a place to play, but a safe space to simply hangout and converse in the community.