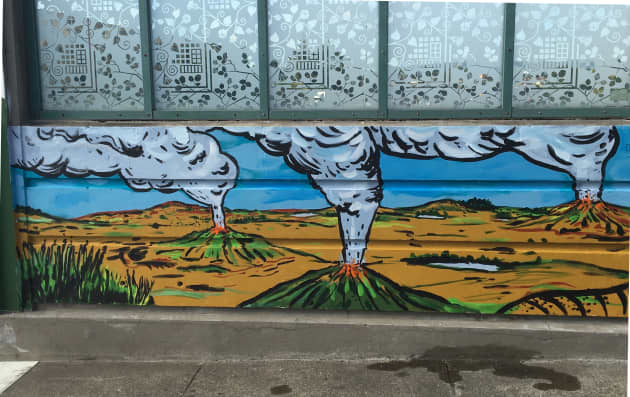 Photo: Daniel Duford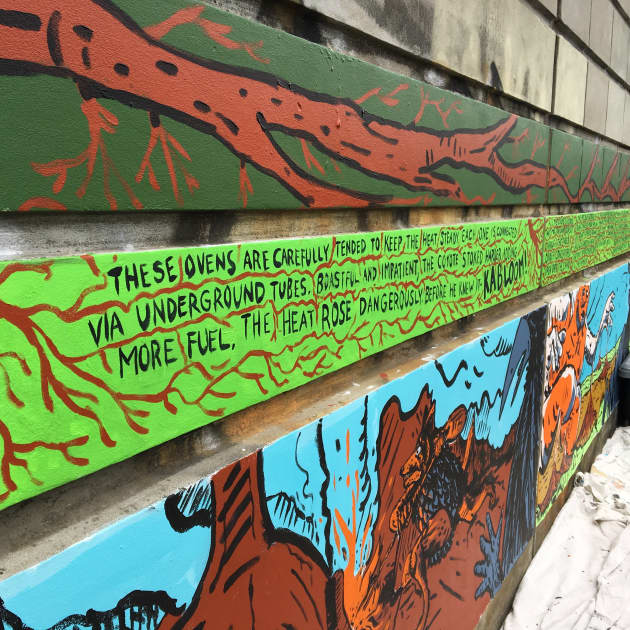 Photo: Daniel Duford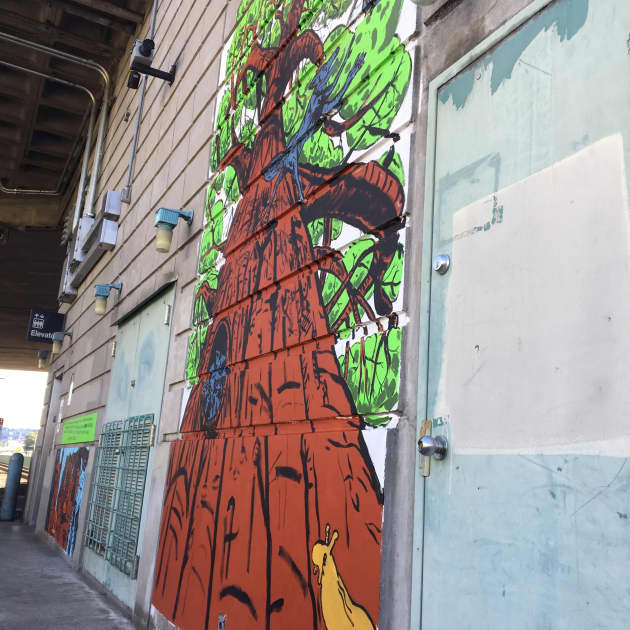 Photo: Daniel Duford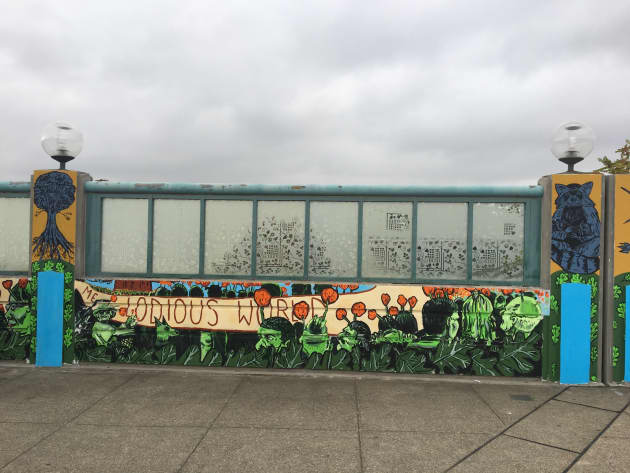 Photo: Daniel Duford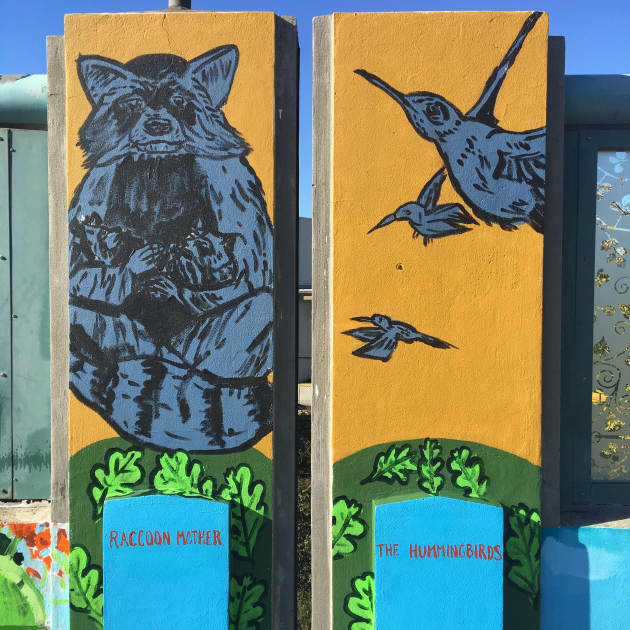 Photo: Daniel Duford
Client: Trimet
Location: Portland, OR, United States
Completion date: 2017
Artwork budget: $40,000
Project Team
Public Art Agent
Michelle Traver
Trimet
Overview
The mural is a visual narrative telling the story of how The Green Man of Portland, a coyote, some crows, a banana slug, hummingbirds and a lava giant inadvertently created the Boring Lava fields and the landscape beneath the NE 60th Street MAX station. The murals are a reminder to pay attention to the land and the animals in your neighborhood. Through story we can connect to the larger living world and geologic time.
Goals
The rehabilitation of the MAX Blue Line and to bring a positive narrative to the community.
Process
I was chosen from a small pool of muralists to propose a mural for the MAX Blue Line by Trimet. I did all the work directly on the walls using NOVA Color paint.