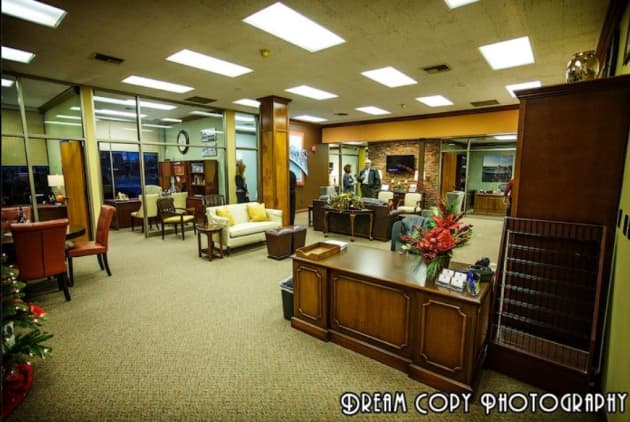 Photo: Dream Copy Photography
Client: The Owensboro Chamber of Commerce
Location: Owensboro, KY, United States
Completion date: 2012
Artwork budget: $500
Project Team
Industry Resource
Sharon Rone
Carpets Unlimited
Overview
Contracted to update the commerce center for the chamber August 2012. Project was installed during October and November and celebrated with an Open House in December of 2012.
Goals
The office space needed to have an open circulation flow for staff and members to use for day to day operations, meetings, and business events. The design centered on furniture placement, updating interior materials, finishes, upholstery, artwork/photography, and by adding a gathering space that was welcoming and functional. Anchoring this area is a rock wall that supports media for marketing, meetings, and to showcase local business member achievements.
Process
The budget for this project was tight. We contracted only with other members of the chamber to promote local business. One of which is local artist Bill Wimp, who painted the city bridge on canvas and added a 3D affect with wood for the gathering area. Other business involved were Carpets Unlimited, Crandall's Furniture Store, and Welborn's Floral of Owensboro, KY.
Additional Information
This project allowed me to use all of my skills in space planning, drafting, and 3D modeling. I had develop a welcoming palette that was cohesive to other areas of their building without it feeling dated. It was great to work on a project in the downtown area during a time when the community is coming alive.