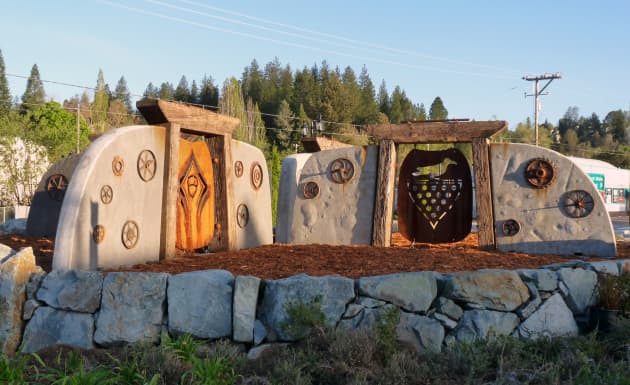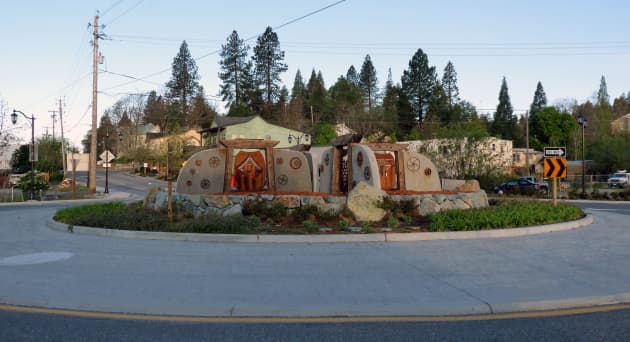 Client: City of Grass Valley CA.
Location: Grass Valley, CA, United States
Completion date: 2014
Artwork budget: $60,000
Project Team
Overview
A monumental sculpture creating a cross within a circle made of concrete, steel, wood timbers and cast iron, salvaged gears and pulleys. 34 x 34 x 8.5 feet. The design concept was based on the architectural elements used during the California Gold Rush.
Goals
"The Elders" was created and placed within the center of a traffic circle as a welcoming artwork to those entering the downtown area. There are four steel hanging gate forms that represent the indigenous people, as well as the first settlers of this gold country.
Process
I worked with the local Indian tribes in the design of the logo and also in representing their story. I cast the concrete utilizing the same sand in which the cast iron gears were cast 100 years earlier. I worked with the city of Grass Valley, the historical society, and the department of transportation in sizing the work for proper visibility and for an installation with minimum traffic disruption.