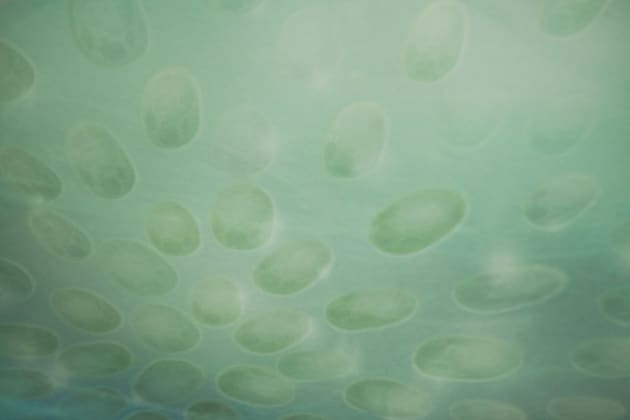 Photo: Frederikke Friderichsen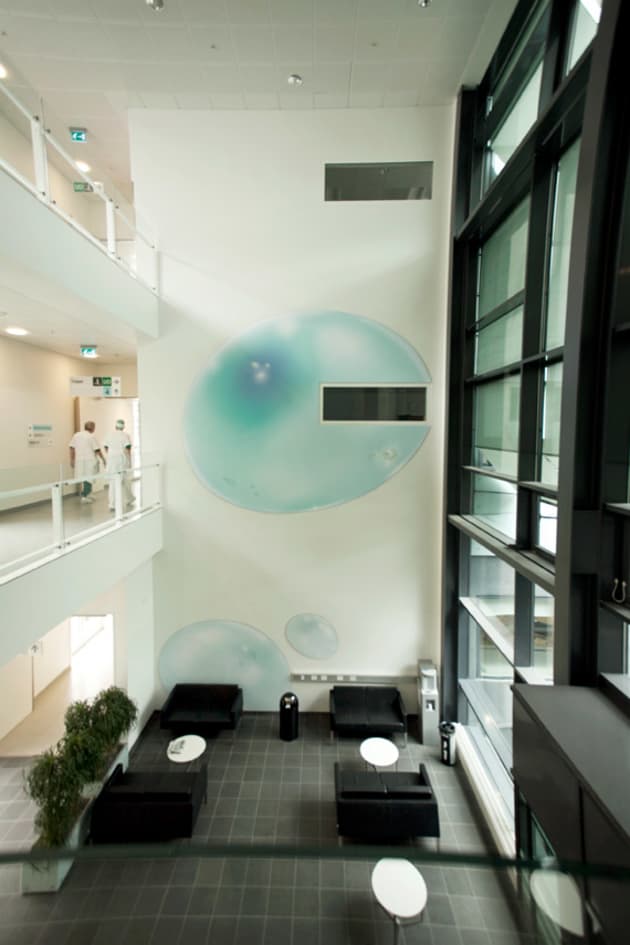 Photo: Frederikke Friderichsen
Client: Gentofte Hospital
Location: Gentofte/Copenhagen, Denmark
Completion date: 2012
Artwork budget: $15,000
Project Team
Architect
Arkitektfimaet C.F. Møller A/S
Arkitektfimaet C.F. Møller A/S
Artist
Mille Kalsmose-Hjelmborg
Kalsmose ApS
Overview
The Core is a site specific installation in the entrance area of Gentofte Hospital which has newly been renovated. It consists of four works places in relation to one an other, though in different levels at the hospital.
Whit the project I have been very aware of respecting and finding inspiration in the architecture of the building, the function as a hospital. Also the fact that it is the first meeting with the hospital you have as a visitor where you sense the values of the hospital with newest technologies, flow in the treatments and caring for the patients.
Goals
The architecture had been finished for two years already when I started and was beautiful for creating artworks for. The framework was there but needed an welcoming ambient through artworks.
The architect company Arkitektfimaet C.F. Møller A/S was very pleased with the result and is now presenting their architectural work with the artworks integrated.
Process
The collaboration with the employees at the hospital especially one of the doctors working with scanning and knee operations provided me with very interesting image material so that I could build the works form that base.
So one of the works called the Knee is basically build out of a hundreds of small knee scanning which has been performed at Gentofte hospital.