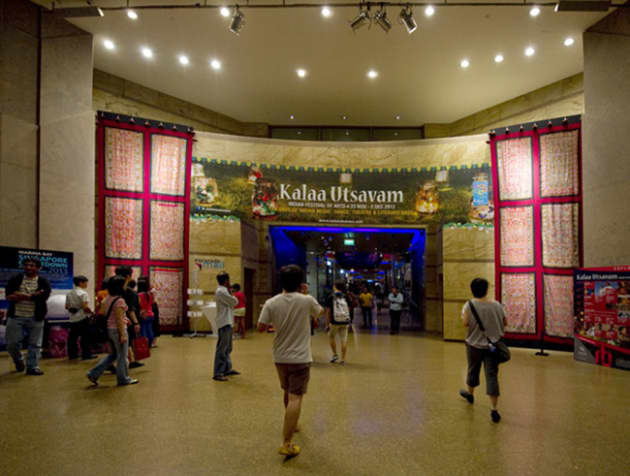 Photo: jm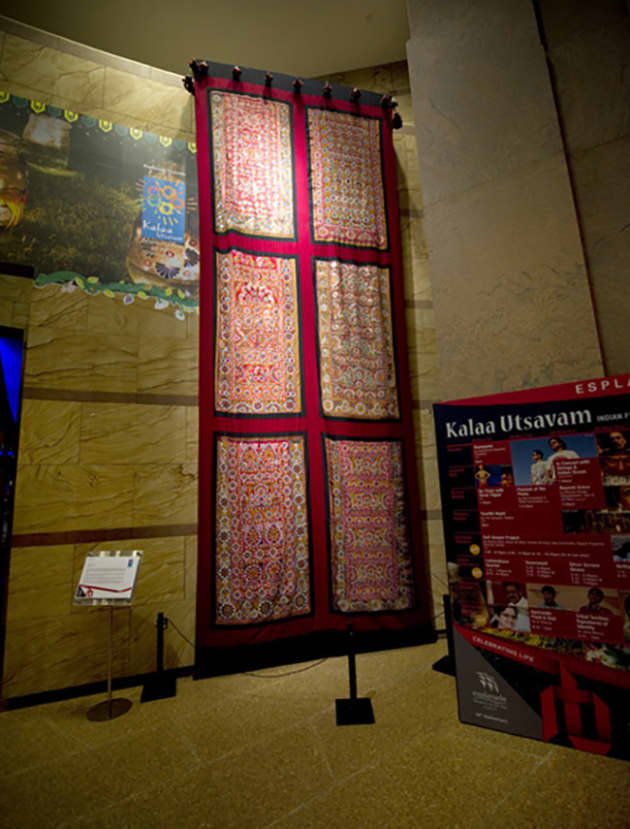 Photo: jm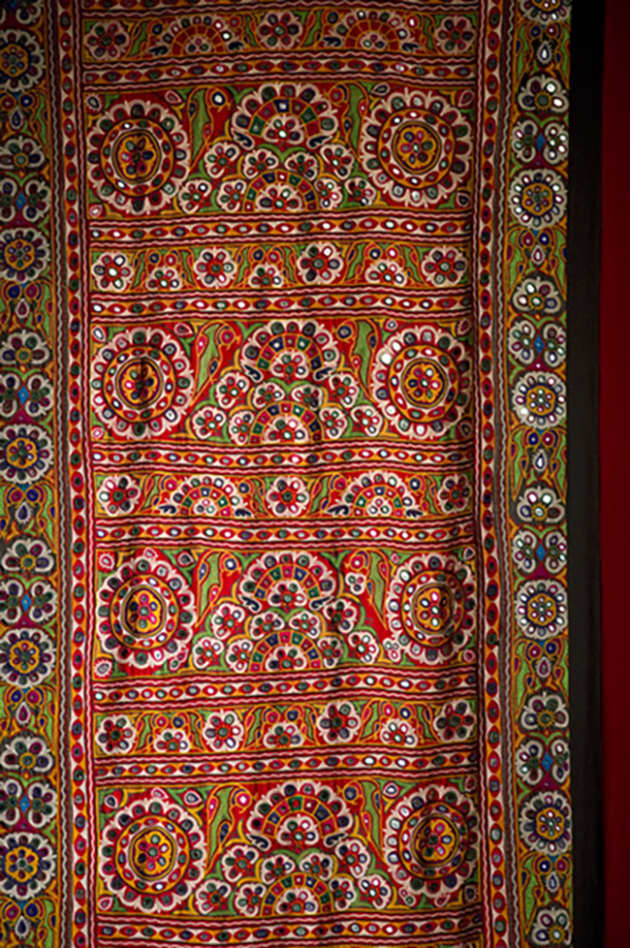 Photo: jm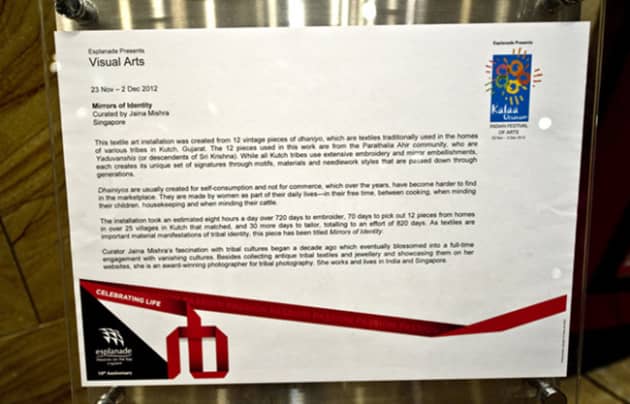 Photo: jm
Client: Esplanade Theatres by The Bay
Location: Singapore, Singapore
Completion date: 2012
Artwork budget: $12,000
Project Team
Client
Tamares Goh
Esplanade Theatres
Artist
Jaina Mishra
WOVENSOULS
Overview
Brief: To curate and crate a large Textile Artwork to grace the Facade of the Main Lobby of the Esplanade Theatres by the Bay for the Kala Utsavam Festival in 2012, Singapore.
Goals
Collecting 12 matching pieces of vintage textile artworks from rural Gujarat and creating a composite artwork.
Process
The client facing collaboration involved meetings for briefings, spatial study, concept proposal, concept shortlisting, concept finalisation and technical specification discussions. The artisan facing collaboration involved meetings for briefings, field search, collection of matching artworks, composing the design and executing the design and arranging the logistics.
Additional Information
The project required collaboration across borders in 2 countries, 3 cities and 3 languages. A total of 8 lead collaborators and at least 12 artisans were involved directly in the project.