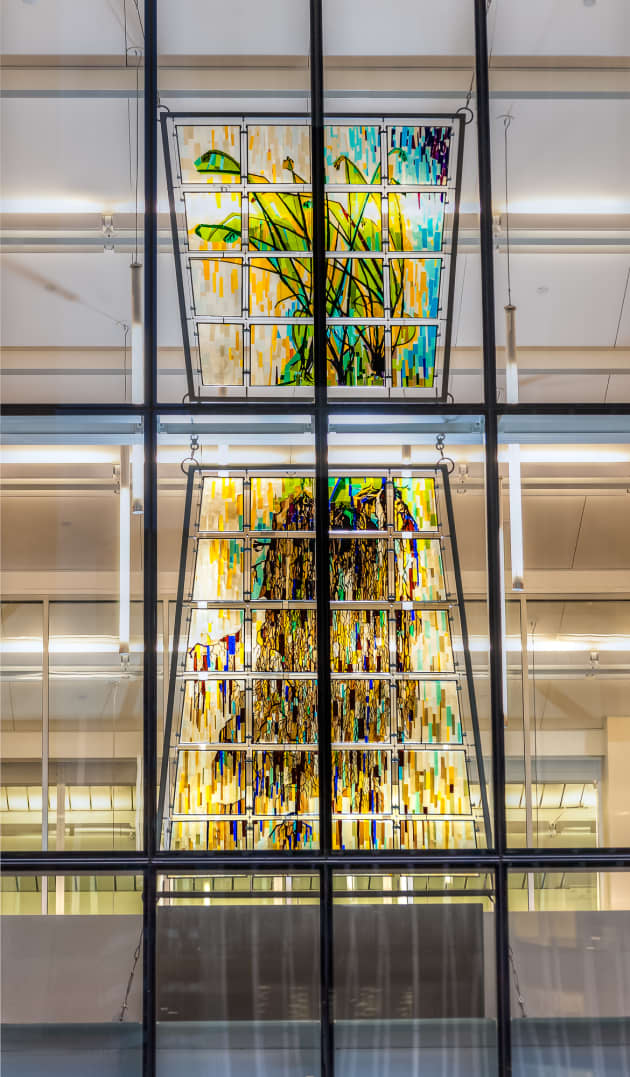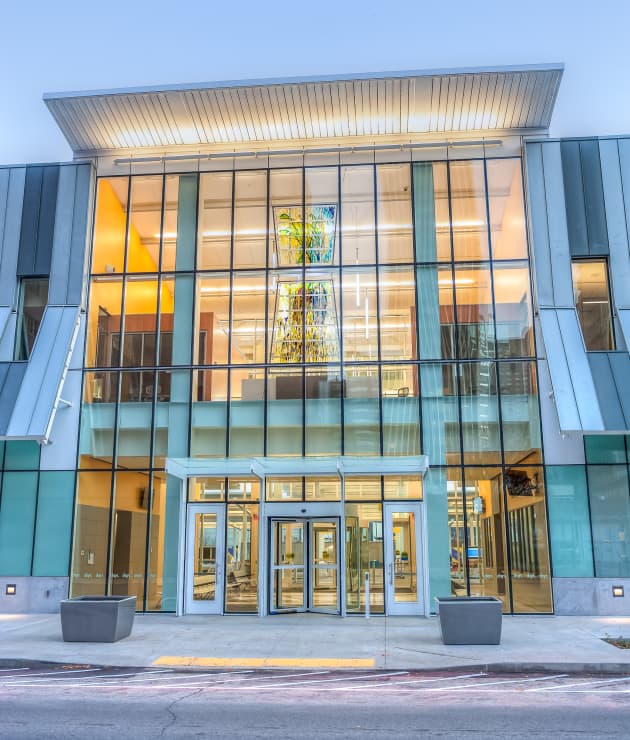 Photo: Troy Corliss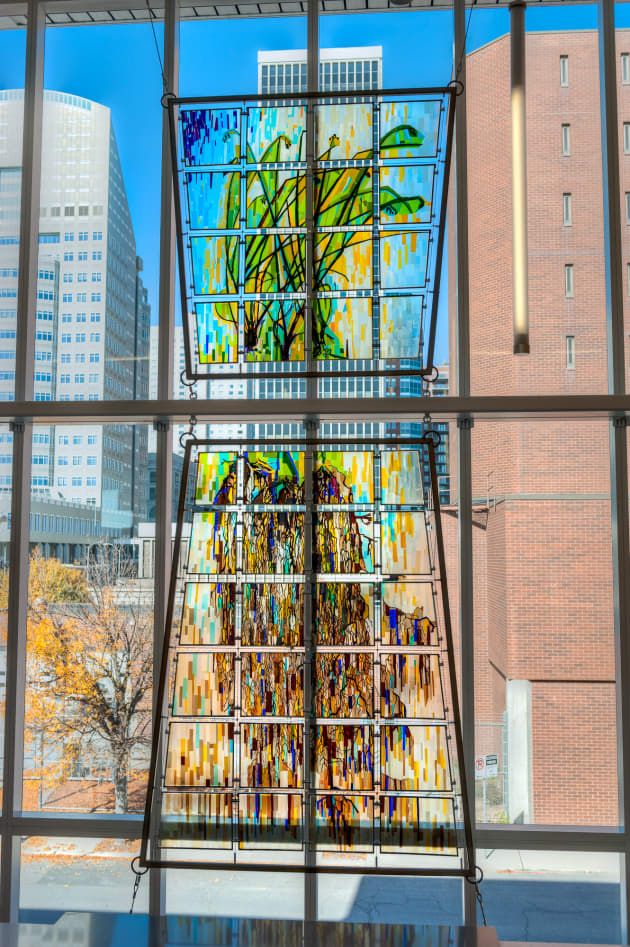 Photo: Troy Corliss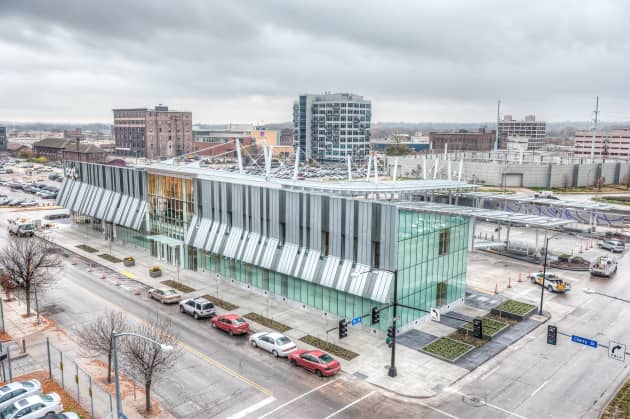 Photo: Troy Corliss
Client: Des Moines Area Regional Transit (DART)
Location: Des Moines, IA, United States
Completion date: 2012
Artwork budget: $60,000
Project Team
Architect
Todd Garner
Substance Architecture
Client
DART Chief Development Manager
Overview
Suspended on the second floor of the public waiting area at the DART Central Station, this artwork forms a tapestry, 15' tall by 8' wide, consisting of 40 kiln formed glass panels and creates a presentation much like the religious iconography of a cathedral window. The two story glass wall that frames the main entrance to the building is an architectural focal point of the facility and provides visual access to both the interior and exterior of the building.
Goals
Historically, the majority of the Iowa landscape was once populated by tall grass prairies. These native grasslands are characterized by an incredibly diverse mosaic of plant and animals species. The complexity of this ecosystem has evolved under an array of intense and periodic disturbances over thousands of years resulting in a dense biological network above and below ground. This colorful glass tapestry brings attention to the historic tall grass prairies and produces a vibrant and intriguing image above the main entrance of the building.
Process
Thinking about the public viewing opportunities for art on the second floor of the waiting area at the DART Central Station, a colorful and translucent tapestry symbolizing the tall grass prairie functions as an iconic image above the main entrance of the building. The artwork, along with the architectural design of the facility, sets the context for the experience visitors may have with in the transit system.

The DART Transit Hub is a unique facility that embodies the local commitment to public transit and exhibits concern for the environment through its efficient design. DART believes there is a great opportunity to create extraordinary public art for this transit hub to be appreciated by passengers and valued by the community. In addition, it has received LEED Platinum Certification and is an example of energy conservation and storm water management for the region. During the architectural development, the artist worked with the DART Chief Development Manager and the Project Design Team on concept development and integration with the overall facility.