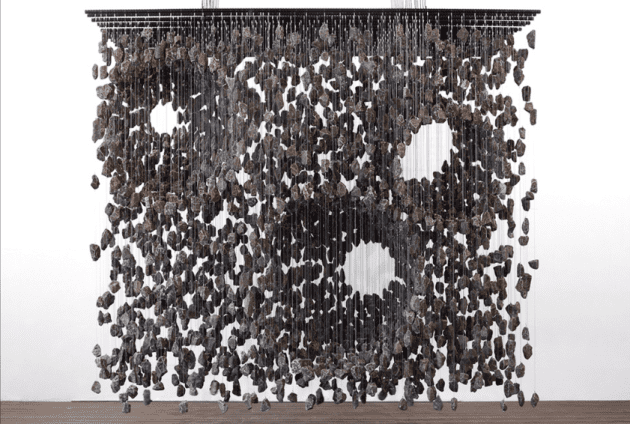 Photo: Curtesy of CYNTHIA-REEVES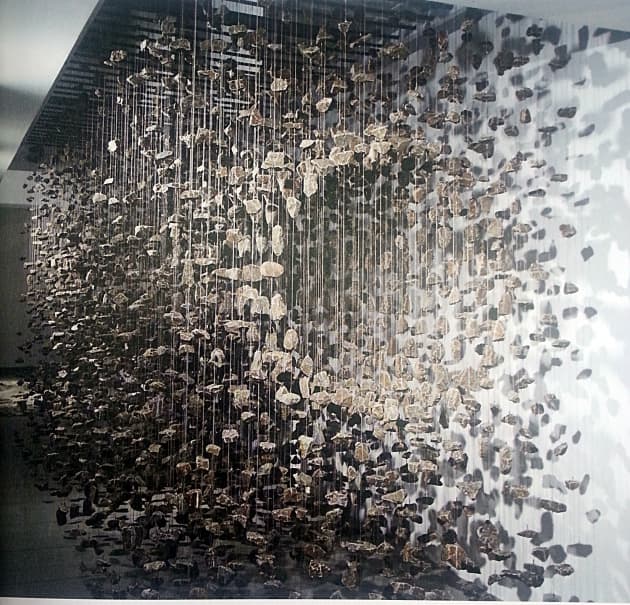 Photo: Curtesy of CYNTHIA-REEVES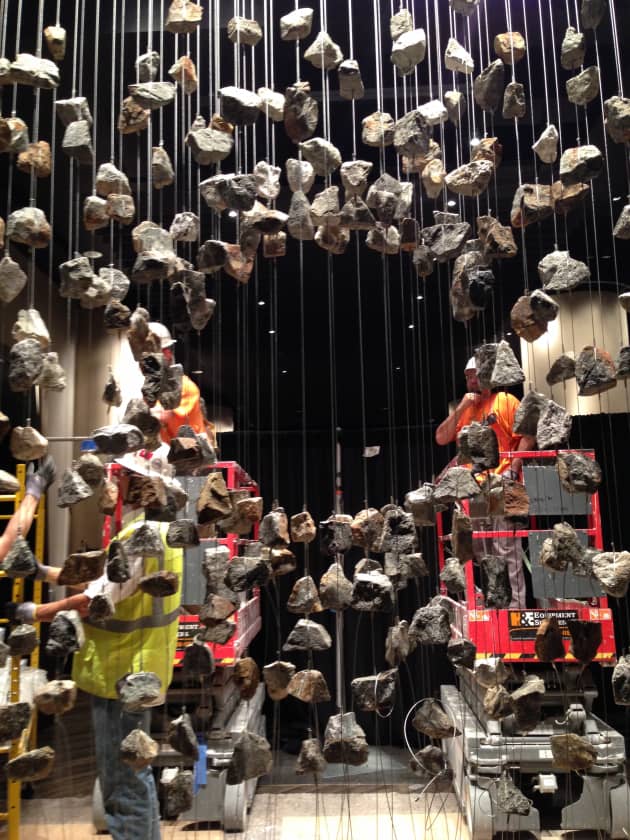 Photo: Curtesy of CYNTHIA-REEVES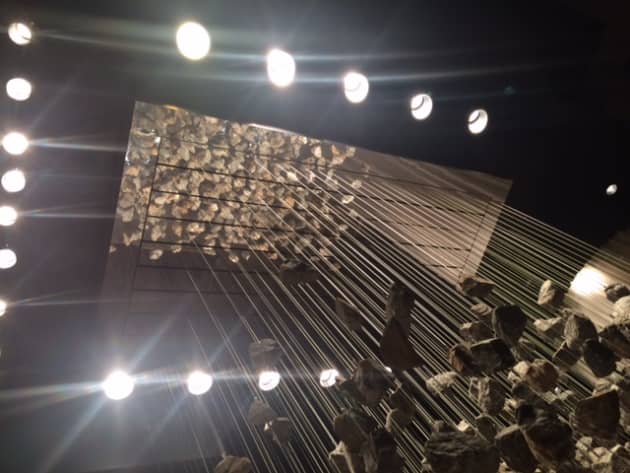 Photo: Curtesy of CYNTHIA-REEVES
Client: The Delano (MGM)
Location: Las Vegas, NV, United States
Completion date: 2015
Artwork budget: $200,000
Project Team
Artist
JaeHyo Lee
JaeHyo Lee Studio
Art Consultant
Cynthia Reeves
CYNTHIA-REEVES
Artist
JaeHyo Lee
JaeHyo Lee Studio
Overview
CYNTHIA-REEVES commissioned a suspended stone installation by JaeHyo Lee for the lobby of the MGM Delano Hotel, Las Vegas. CYNTHIA-REEVES custom designed and commissioned the fabrication of the ceiling armature and base of the project out of mirror finish stainless steel cladding. The bespoke housing for the artwork created a hospitality friendly art piece, allowing for the cables of stones to be secured secured ceiling to floor, while maintaining the luxe aesthetic of the hotel's lobby. The double mirror surface created mesmerizing reflection.
Goals
The suspended stone artwork is the focal point of the lobby. Situated at the main axis of the space, viewers approach the artwork from afar, offering a long view of the piece, and then circumambulate the work in order to access reception. The artwork's quotidian materials, river rocks, reveal themselves only as views process right up to the work, and offer an organic foil to the luxurious materials used throughout the space.
Process
As the artist's gallery or record in the US, CYNTHIA-REEVES acted as liaison between the studio and the client. The artist created the work at his studio in South Korea. CYNTHIA-REEVES designed and commissioned the artwork's ceiling and floor-based housing domestically, and CYNTHIA-REEVES managed the final installation of the piece at the hotel.