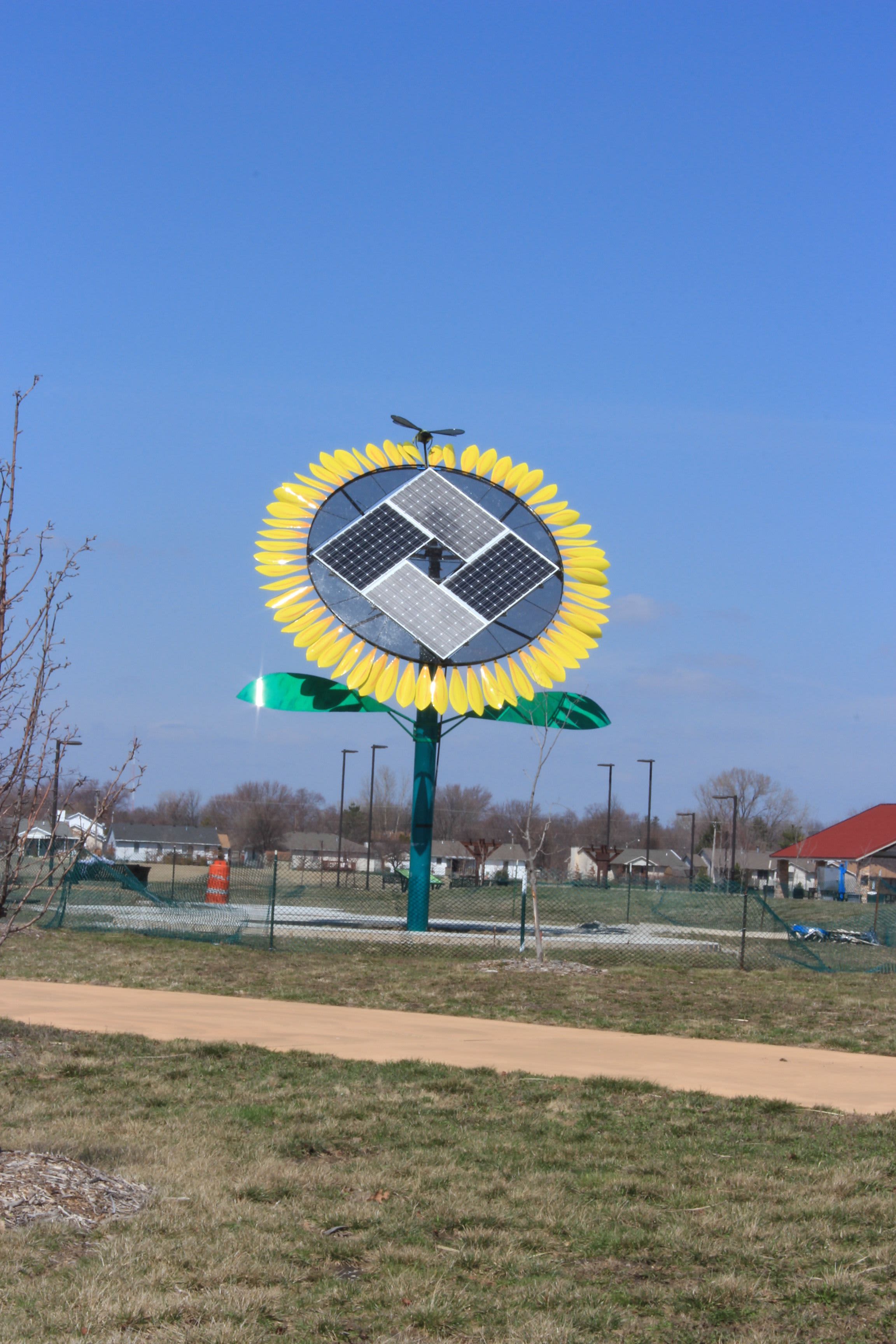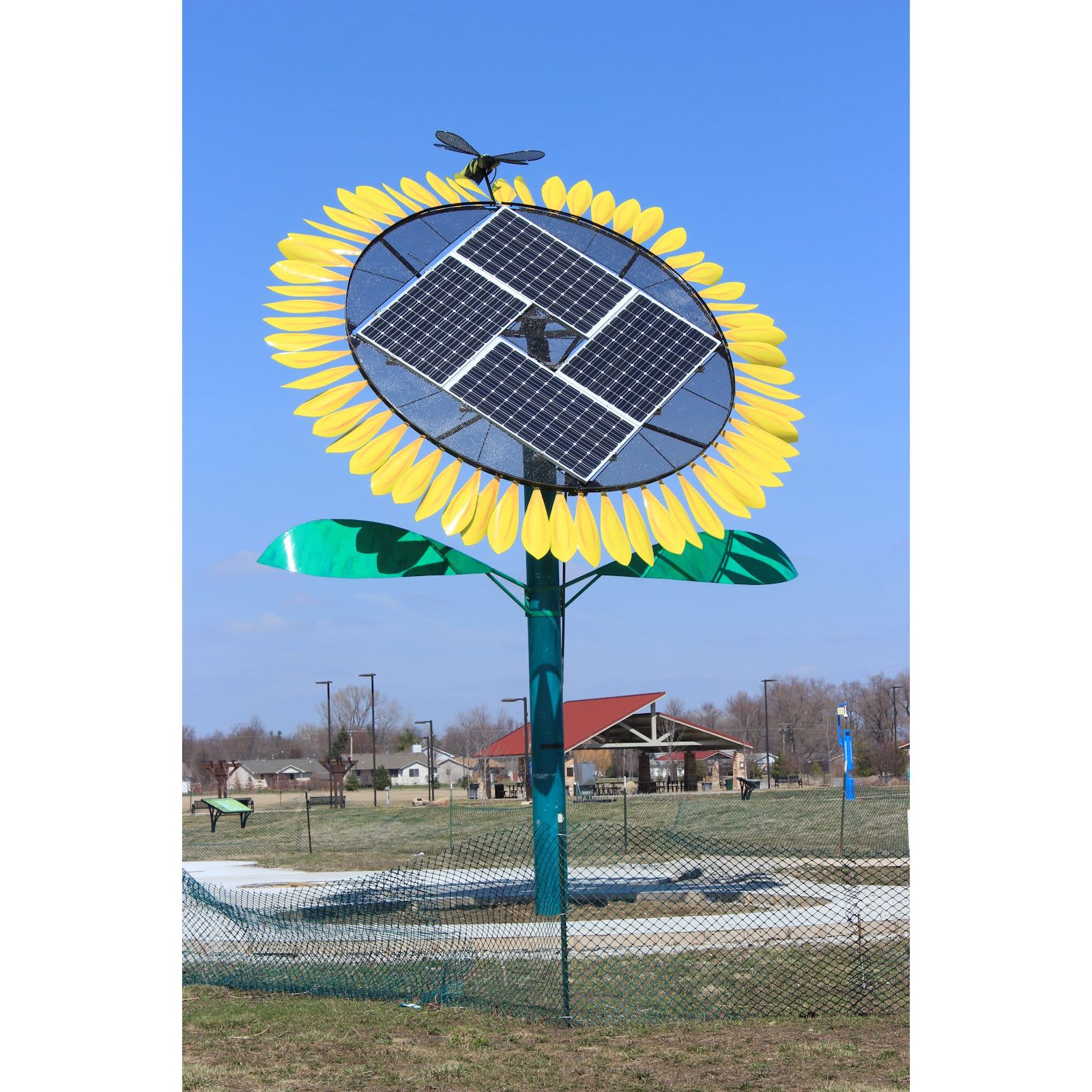 Project
Client: Springfield Park District
Location: Springfield, United States
Completion date: 2013
Artwork budget: $10,000
Project Team
Overview
This 25-foot tall 18-foot diameter Solar array, Sunflower combination is part of a Solar Calendar. The Bee at the top casts a shadow which is the Calendar Line to a 30-foot diameter "Calendar Commons" which has Solstice/Equinox markers and sunrise/sunset viewing benches. Included in this project were two mobile sculptures and an interactive sundial timepiece.
Goals
To commemorate a century of contributions to the community, the five Rotary Clubs of Springfield Illinois sought a signature project. The Rotary Clubs approached the Springfield Parks Foundation for ideas. The Foundation suggested a project that Bob Croteau had previously submitted which fit the goals of the Park District to provide interactive art and sculpture. See YouTube video at https://www.youtube.com/watch?v=-GxVTU3zEpM
Process
Bob approached Darren Miller to produce the sunflower element. Concepts were presented to the working committee and after the contemplation of several design ideas and the implementation of feedback the current iteration was chosen.