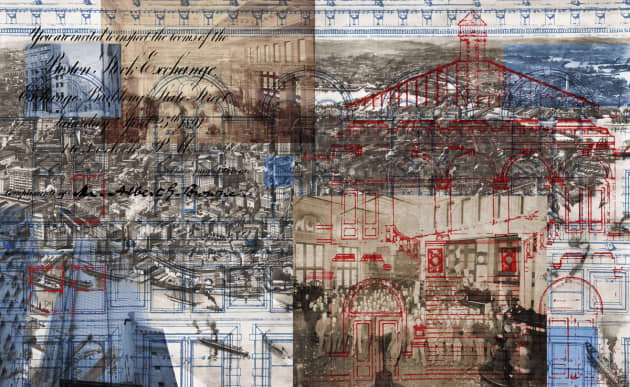 Photo: Stephen Sheffield
Photo: Stephen Sheffield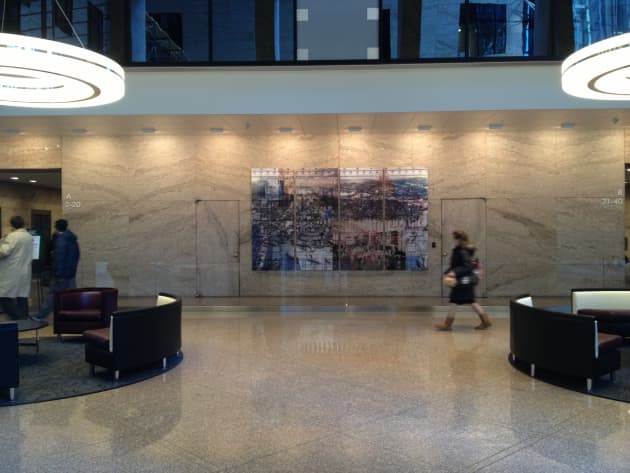 Photo: Stephen Sheffield
Photo: Stephen Sheffield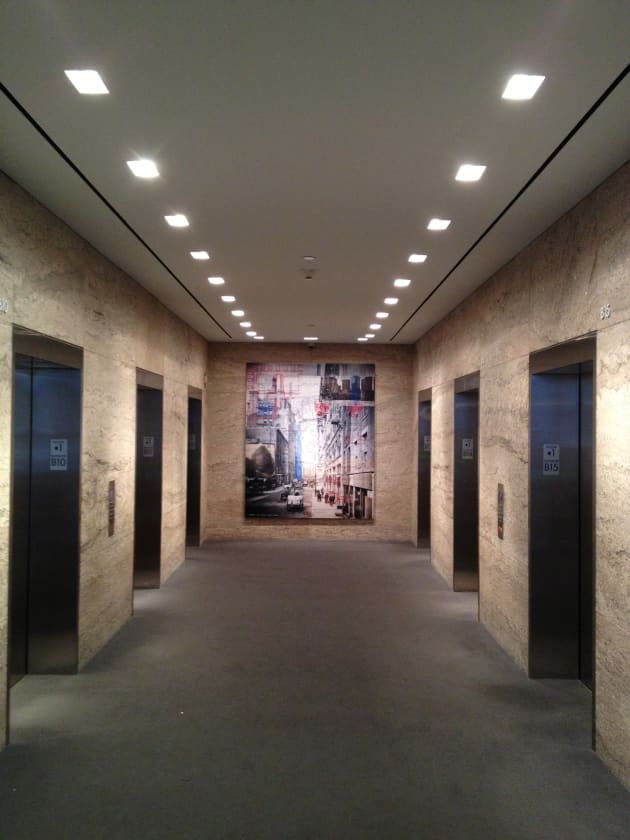 Photo: Stephen Sheffield
Client: 53 State Street
Location: Boston, MA, United States
Completion date: 2013
Artwork budget: $24,000
Project Team
Art Consultant
Charlotte Riggs
Boston Art Inc.
Art Consultant
John Kirby
Boston Art Inc.
Artist
Stephen Sheffield
Stephen Sheffield Photography and Mixed Media
Overview
Three large scale photographic montages for the redesign of the lobby of 53 State Street in downtown Boston, MA.
Goals
The goal for the artwork was to illustrate the past, present and future of the building itself in a way that did not look or feel like an illustration or a "timeline".
Process
The collaborative process between the building owners, the architects and myself was easy and seamless. Our initial meeting was to determine the "intent" of the artwork. I then proceeded to research appropriate historical imagery and to take photographs myself and then make rough sketches. Sketches were review and discussed by all parties and refinements were made.