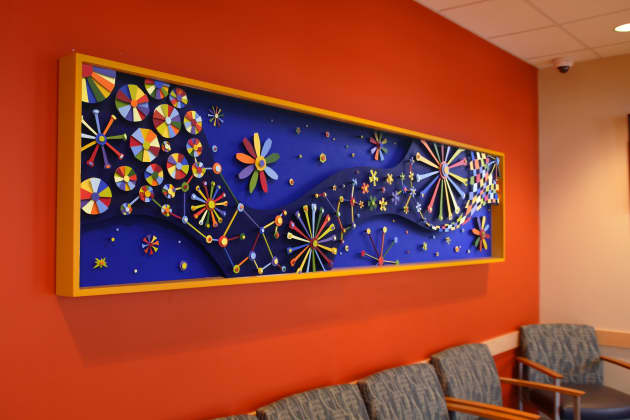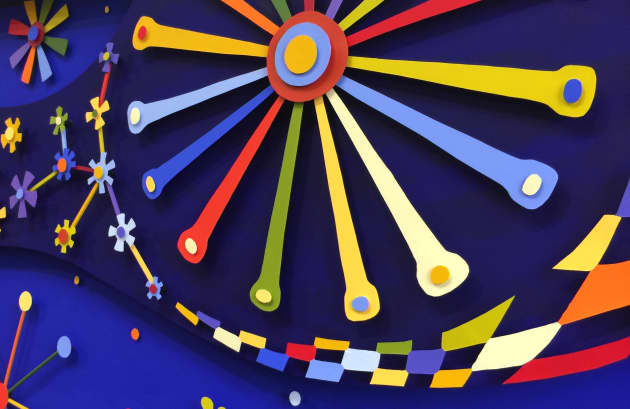 Photo: Montefiore Medicine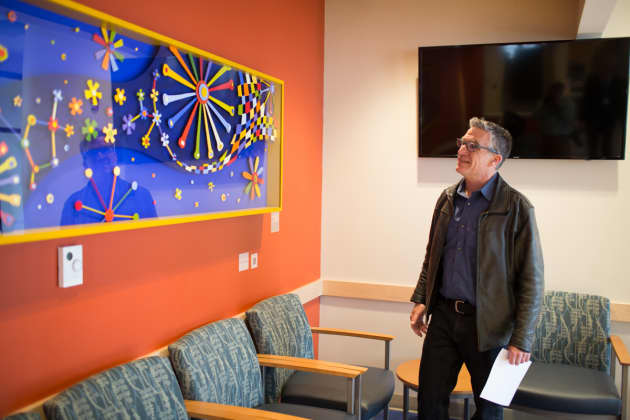 Photo: Montefiore Medicine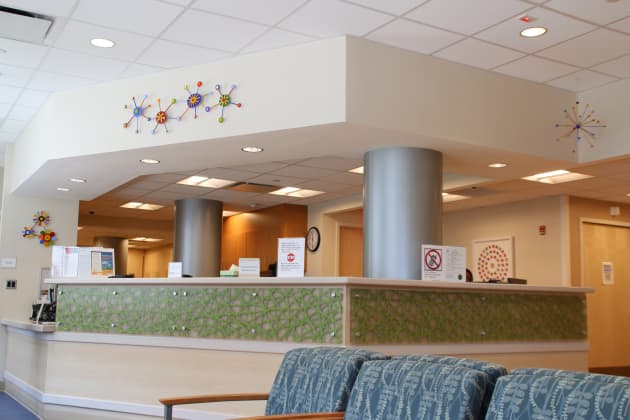 Photo: Montefiore Medicine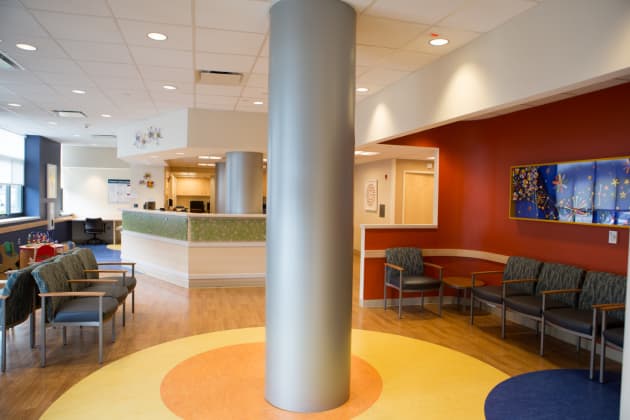 Photo: Montefiore Medicine
Client: Montefiore Medicine
Location: Bronx, NY, United States
Completion date: 2017
Project Team
Art Consultant
Olivia Davis
Montefiore Medicine
Client
Sabrina Mueller
Montefiore Medicine
Overview
Starry Night is a site-specific commission created by New Jersey artist Tom Nussbaum for the out-patient psychiatry practice of the Farrand Building Rehabilitation Center in The Bronx. The piece is comprised of acrylic on steel, wood and paper. The dimensions are 2 feet tall by 9 feet wide. Additional elements include four acrylic on steel sculptures that are placed throughout the waiting area of pediatrics. The artwork and sculptures as a whole create an immersive installation that welcomes patients, families, and staff everyday.
Goals
Commissioned specifically for pediatrics, the project goals were to impact the everyday experience for patients and families. Many patients throughout the community come to this facility two to five days per week therefore the artwork not only needed to create a welcoming environment but one that conveys whimsey and play with new elements to discover for every visit. The artist uses form, pattern and color to evoke an imaginary cosmos in Starry Night. A variety of shapes evoking flowers, color wheels and stars along with textile patterns and pin-wheels create an image evocative of the night sky. Part of the inspiration for this work came from the iron work patterns found on the gates and fences in the surrounding Bronx neighborhood of Wakefield. The artist decided to walk throughout the area and see what elements defined the community. The fences, distinct to every house, were what captivated him and inspired Starry Night to not only refer to the inspiration of the cosmos but also to the comfort of home.
Process
To properly impact pediatric patients with mental illness, the artist, physicians, therapists, and art curator worked closely for over six months. With meetings, design concepts, and patient interaction, Nussbaum was able to create a proposal for Starry Night attempting to address a multitude of needs including distraction, interaction, calmness, play, inspiration, and reflection. The artist also responded directly to the recently renovated space, particularly the bright color palette and airy feel of the lobby to ensure a cohesive vision. Lastly, after speaking with patients and staff at length, he knew that bringing elements of the surrounding area were tantamount to engaging a repeat audience often under stressful situations. We feel Starry Night as a whole accomplishes many important needs for a patient environment that are often overlooked with new construction. By having a one-of-a-kind art installation, the pediatric mental illness unit now conveys the preciousness and calibre of care being given, from the moment one enters the building to when they leave.
Additional Information
Mental illness is an area of medicine that affects almost everyone in the world. When determining what kind of artwork was appropriate, particularly for children, it was imperative to have multiple individuals involved to help paint a picture of what a patient could need when waiting for their treatment. Thanks to many, this project is a successful example of how artwork can convey meaning to those who need it most.