Photo: Don Maynard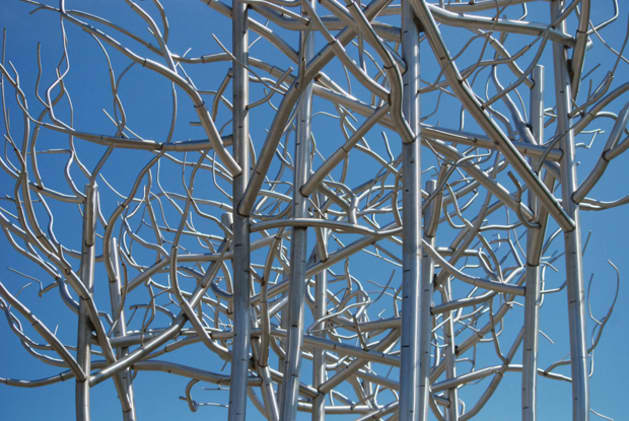 Photo: Don Maynard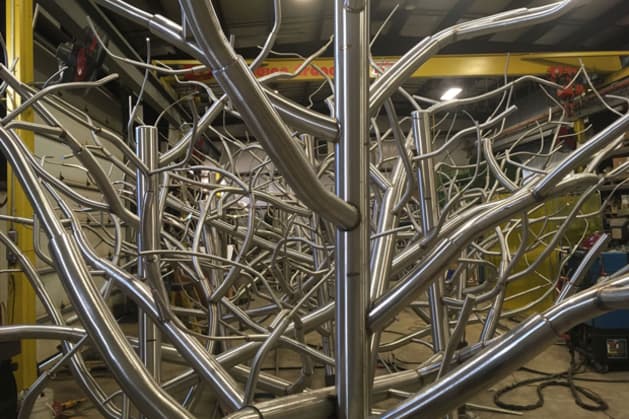 Photo: Don Maynard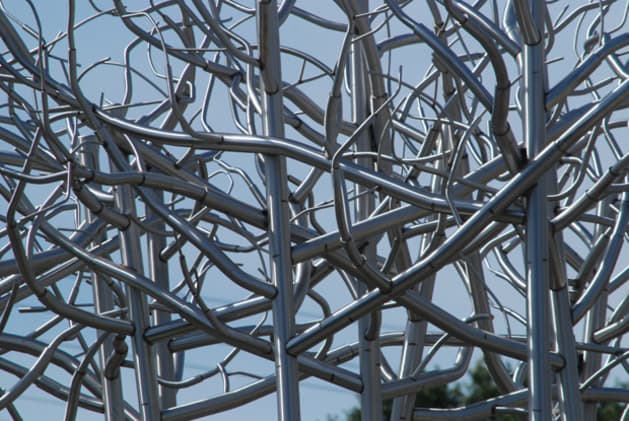 Photo: Don Maynard
Client: City of Ottawa Light Rail Transit
Location: Ottawa, Canada
Completion date: 2018
Artwork budget: $174,872
Project Team
Other
Mike Bilyk
Lafontaine Iron Werks
Overview
This was a national call for Canadian artists. Stand of Birch was commissioned for the Cyrville Station of Ottawa, Ontario, Canada's Light Rail Transit Line. Constructed of stainless steel, it is 22' high x 15' wide x 32' long. It is located at the end of the platform, creating a bridge between the natural landscape and the station.
Goals
The project goals were to create a dynamic piece of public art to enhance rider experience. The intertwining and crossed branches reflect the connected relationships essential to the success of Ottawa's vibrant community. The birch tree motif acknowledges the city's history as a lumber town and makes reference to canoes used by First Nations people to travel the three rivers around Ottawa prior to European colonization.
Process
I collaborated with the City of Ottawa and OLRT Constructors, who provided the structural engineering overview. I worked closely with my fabricator Lafontaine Iron Werks Inc. The design for the Stand of Birch was incredibly complex, so much so, that the fabrication process was primarily guided by a simple 3d model and some basic design directions from the artist - "always make the branch canopy as chaotic as possible." This was a huge job taking three months to build.The fabricator and I kept in virtual touch. He would send me pictures every few days as the project progressed and I would make comments. I was only able to visit the factory twice during the sculpture's creation so I was glad when I was working with a very talented fabricator.
Additional Information
When I visited the factory the owner, Mike Bilyk, invited me to stay at his home This really helped to build a relationship between both of us. A genuine trust between the artist and the fabricator is so important to make a great piece of work.