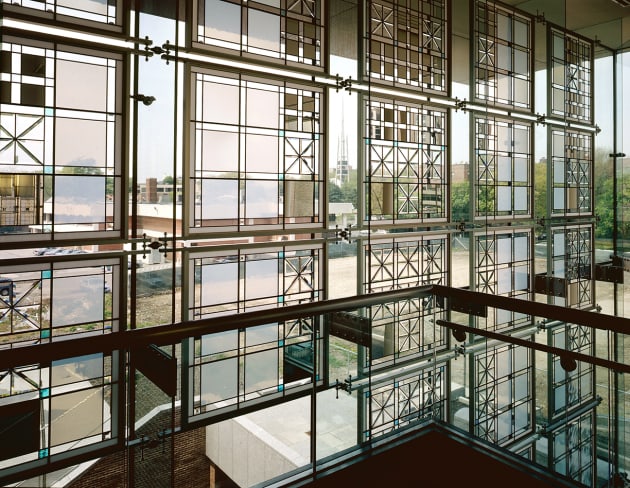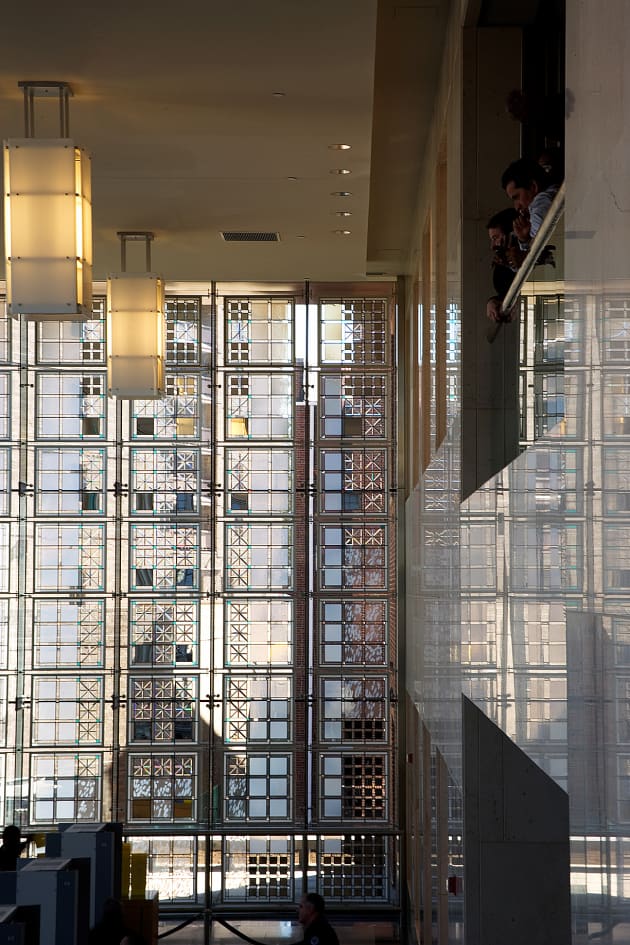 Photo: Elliott Kaufman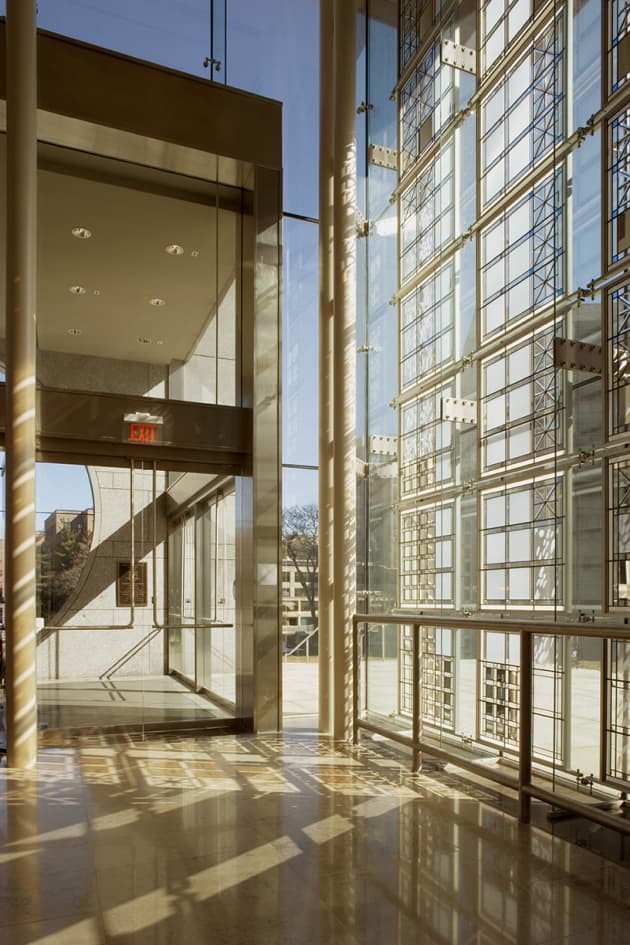 Photo: Elliott Kaufman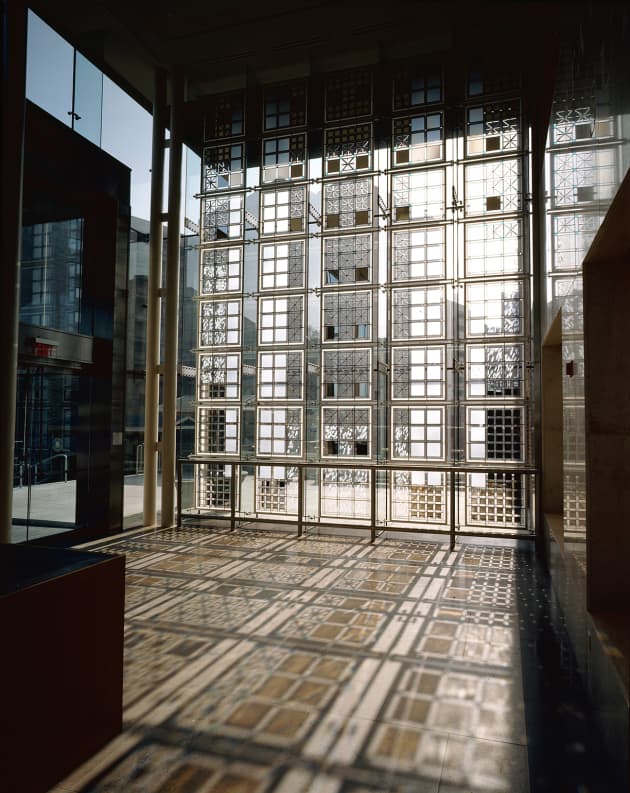 Photo: Richard Walker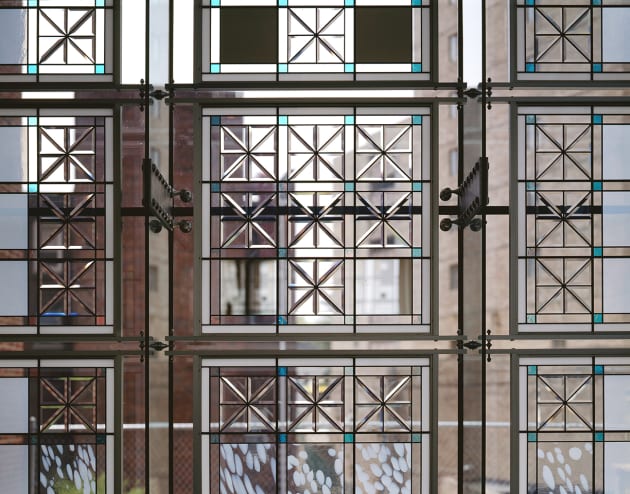 Photo: Richard Walker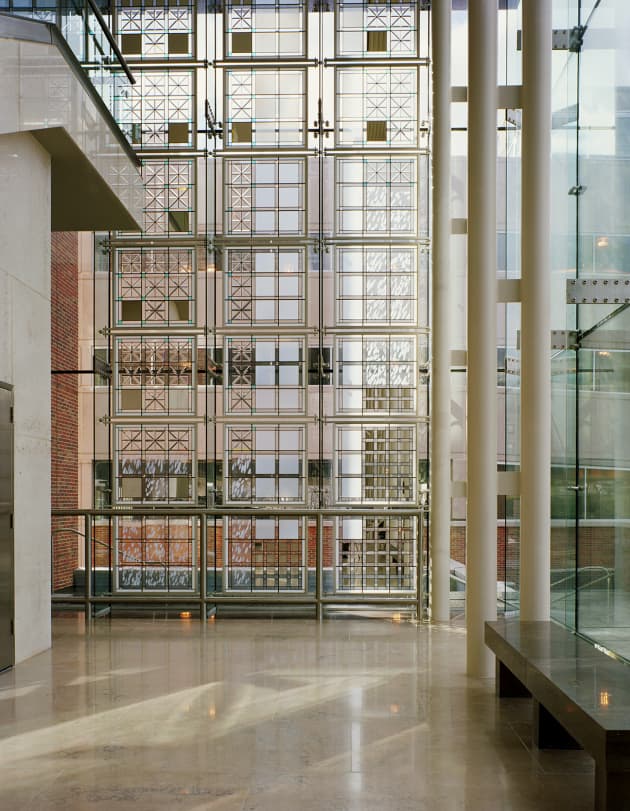 Photo: Elliott Kaufman
Client: State of Connecticut Commission on the Arts
Location: Stamford, CT, United States
Completion date: 2002
Artwork budget: $200,000
Project Team
Architect
Michael Stevenson
Ehrenkrantz Eckstut and Kuhn
Other
Walter Riesen
WRW Studio LLC
Other
Trevor Wilson
WRW Studio LLC
Architect
Fred Preiss
Preiss / Breismeister PC
Overview
A series of leaded glass panels, 3' x 3', in aluminum frames, are suspended from the Pilkington Planar structural glass wall system located at the east and west elevations of the Courthouse Atrium.
Goals
To work collaboratively with the architects to visually integrate glass art into the Courthouse entry area. After submitting the winning proposal and being awarded the commission, the State of Connecticut Public Works Department decided to have the architects redesign the building. This resulted in a completely new design premiss and afforded the opportunity to work as a collaborative team with the architects, the judiciary, and the state art commission representatives.
Process
The process involved multiple design and review meetings with the architects, and the committee. This process also involved the accommodation needed to utilize the Pilkington Planar System which was accomplished by hanging the panels from stainless steel pins attached through the vertical glass fins.